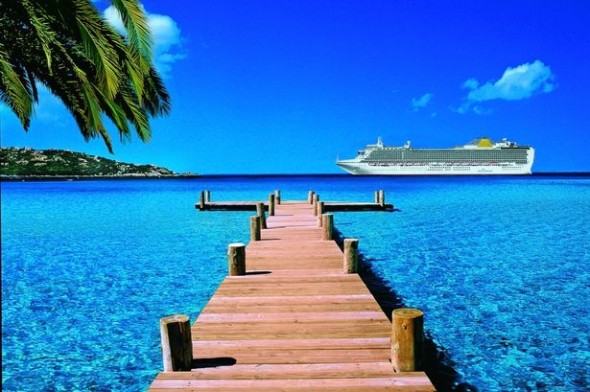 Cruise travel is becoming the vacation of choice around the world, quickly outpacing leisure or land-based travel. In fact, according to research from the United Nations World Tourism Organization (UNWTO), over the ten years from 2004 to 2014, global cruise vacations have grown faster in popularity than global land-based vacations by a 23 percent margin.
Additionally, according to the Cruise Lines International Association (CLIA) 2016 State of the Cruise Industry Outlook, the industry shows no signs of slowing down with 24 million passengers expected to sail in 2016, up from 23 million in 2015. Travel agents are also predicting a higher demand for cruise travel. Eight out of 10 CLIA Travel Agent Members stated they are expecting an increase in cruise sales in 2016 over last year.

From the ease of travel to expanded destinations, here are the top 10 reasons cruise vacations are on the rise:
•       Cruise Vacation Variety: Over the past 15 years, cruise vacation options have continued to evolve and, today, there is a cruise for every kind of traveler. Ranging from family cruises complete with kid-friendly brand experiences to high-end pampering at world- class spas, there's a cruise experience for every travel desire.
•       Best Bang for Your Buck: Cruise travelers state the "Return on Experience" offered by a cruise vacation is better than other vacation options. In addition to meals, accommodations and on-board activities that are typically included in the price, cruises also allow travelers to see multiple destinations in one trip, and for one cost.
•       On the River and Beyond: River cruising is experiencing a big boost in cruise popularity and allow travelers to reach inland destinations that were never thought possible. River cruises now sail to more intimate spaces and lands previously thought hard to get to by cruise.
•       A Tailored Trip: Cruises offer each traveler the chance to customize a trip specifically to personal travel preferences. Whether travelers are hoping to relax by the pool or explore ancient ruins, there's a cruise and itinerary available.
•       Cruise to Every Corner of the World: Cruising not only allows travelers to travel to multiple destinations but also makes touring foreign countries accessible and less intimidating. A cruise can take travelers to foreign lands without the worry of navigating airports, restaurants or tourist sites.
•       Never a Dull Moment: Many cruise lines offer a variety of on-board activities to keep travelers entertained, day or night, as they travel from port to port. From simulated surfing and sky diving to wine and chocolate tastings, the offerings are diverse and abundant.
•       Multi-Generational Cruising: It's hard to please everyone when it comes to vacationing, but cruising is designed to appeal to every age from toddlers to seniors. From family reunions to the family vacation of a lifetime, cruise experiences are the perfect multigenerational travel solution.
•       Staying Connected at Sea: While many like the appeal of being disconnected while on vacation, there are those that want or need to be connected while at sea. Today's cruises offer a myriad of Wi-Fi, onboard texting and data options.
•       A Healthier Vacation: With a growing emphasis on health and well-being, cruising offers a wide variety of health benefits. From the purity of ocean air to on-board fitness options, there's a way for everyone to stay healthy in both mind and body while on a cruise.
•       See the World, But Unpack Once: Cruising gives travelers the chance to see, do and experience all areas of the world. While one can pack as little or as much into their trip as they'd like, their suitcase only needs to be unpacked once.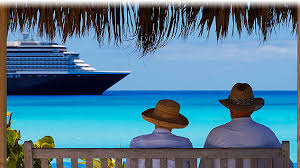 Related Stories: