Paws Up adds Grandma to Luxury Ranch Packages
With a new "Grannies Gone Glamping" package, the Resort at Paws Up (35 miles from MSO) is making it easier to bring the whole brood out West for a family vacation that will include adventure for kids and pampering for granny.
The family camping trip gets the ultimate upgrade with "glamping" (glamorous camping), while still featuring classic traditions in the great outdoors like campfire games and s'mores.
The rates and package features are based on a buy out concept for at least 12 people. Accommodations come in "tent suites" (two one-bedroom and four two-bedroom suites: maximum occupancy is 20), with spacious en suite bathrooms, a plush dining pavilion and a myriad of luxury resort amenities. Package includes:
Five nights of accommodations in a luxury tented campsite, including six tent suites – two one-bedroom and four two-bedroom suites (two-bedroom suites include a king-size bed and two twin beds)
A personal family camping butler
All daily meals, snacks and nonalcoholic beverages
 Two half-day visits to the Kids Corps of Discovery for each child ages 5–12
 A chuck wagon dinner experience for the entire family
A family outing to nearby Garnet Ghost Town
A Montana fly-fishing casting lesson for the family by a Paws Up guide
A daily massage for Granny at Paws Up's Spa Town
Rates: From $599 per person per night (based on 12 adults and 8 children). Rate includes all taxes and gratuities, airport transfers from Missoula International Airport and on-property transportation.
Contact:
(800) 473-0601
www.pawsup.com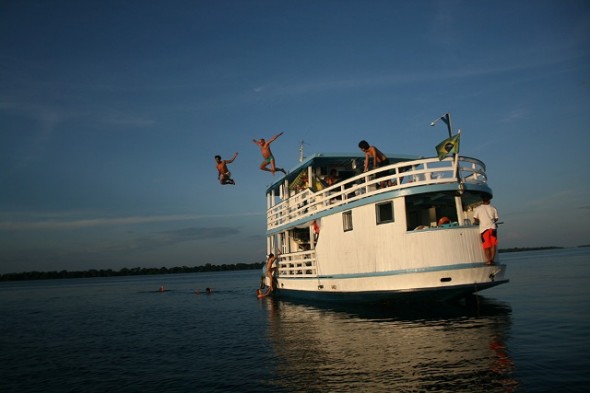 UNESCO-inspired journeys through the Amazon
Rainforest Cruises, a boutique travel company specializing in traditional and authentic Amazon River cruises and riverboat tours, is offering cruises with longer itineraries taking passengers deep into the Brazilian Amazon to visit a UNESCO World Heritage Site in Amazonia.
More than 20,000 square miles in size, the Central Amazon Conservation Complex, one of only two UNESCO World Heritage Sites in all of Amazonia, is a constantly evolving mosaic of river channels, lakes and floating mats of vegetation, home to an array of endemic species not found anywhere else on Earth, and shelter to key threatened species including giant arapaima fish, the Amazonian manatee, the black caiman, and two species of river dolphin.
Rainforest Cruises offers two weeklong cruises to allow passengers to uncover the wonders of the Central Amazon Conservation Complex.
Voyage to the Heart of the Amazon
This expedition river takes passengers further into the Brazilian rainforest than nearly any other vessel. Passengers can enjoy small group sizes, highly trained guides, a talented crew and more than 20 years of cruise operations' experience. Rates: $3,299 – $4,099 pp/dbl depending on cabin style and cruise duration.
Jauaperi to Xixuaú
An action-packed cruise on one of the traditional sister riverboats Awapé or Jacaré-Açu offers incredible scenery viewing, wildlife-spotting opportunities, and constant adventure activities. Guests can snorkel dive in crystalline water, swim with pink dolphins, try parasailing and even stay overnight in a jungle camp! Boat selection depends on availability and the number of passengers. Rate: $2,299 pp/dbl
Contact:
(727) 498-0234
www.RainforestCruises.com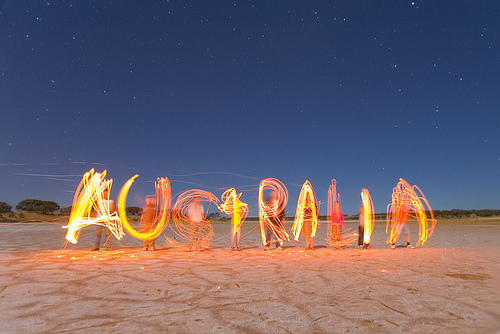 Slow Boats to Australia with Luxury Down Under Cruise
Cruise Specialists is offering a two-month "Boomerang Voyage" to Australia, February 8, 2015 to April 6, 2015 that allows travelers to cruise roundtrip between the United States and Australia with no international flights aboard two of Cunard's legendary ships – the Queen Elizabeth and the Queen Victoria.
The Boomerang Voyage also adds in an 8-day guided Australian land package to bridge the days between the two cruises.
The Boomerang Voyage begins in San Francisco and lasts 22 days aboard the Queen Elizabeth, with stops in Hawaii, American Samoa, Tonga and New Zealand. Clients benefit from the services of a voyage host who will sail with the group, and may also select either a complimentary shore tour in Honolulu or a $150 shipboard credit.
Upon arrival in Sydney, guests start an 8-day tour of Australia with:
Free time in Sydney and accommodations at the Sofitel Sydney Wentworth.
Flight to Melbourne with city tour and accommodations at the Stamford Plaza Hotel.
Private tour of Phillip Island, renowned for its wildlife, coastal scenery and "penguin parade"
Discovery tour of the Great Ocean Road
An exclusive tour into Southern Australia to explore an extinct volcanic crater filled with wildlife and visit an Aboriginal site.
An overnight in Coonawaara, one of Australia's finest wine regions, and visit to the Naracoorte Caves, a UNESCO World Heritage Site known for its fossils
Relaxation in Adelaide with an overnight at the InterContinental Adelaide
The ship will then call on New Zealand, the Cook Islands, French Polynesia – including Papeete and Bora Bora – and make two additional stops in Hawaii before ending its 27-day voyage in Los Angeles.
Rates: From $11,226 pp/dbl plus taxes. The fare is capacity controlled and subject to change without notice.
Contact:
Cruise Specialists
(888) 681-7408
www.cruisespecialists.com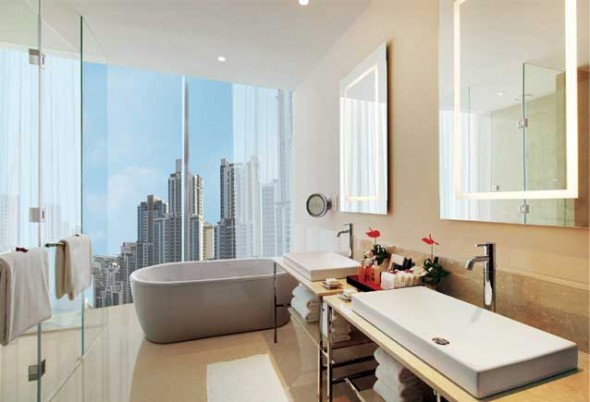 Visit Dubai with a "First Time for Everything" Package
The Oberoi, Dubai presents a "First Time for Everything" package with plenty of inclusions that take advantage of the location:
Accommodation in a luxury suite
Daily buffet breakfast for two at the World Cuisine Restaurant – Nine7One
High speed Internet access
Spa treatments for two for 60 minutes each
Private yoga class for 30 minutes
A romantic candlelight champagne dinner at the patio of the suite
A chauffeur driven limousine for 4 hours at guests' disposal to take them to the places of their interest.
Cooking lessons from the Specialty Cuisine Chef
Rates: $816 per room per night, minimum three nights, through December 28, 2014.
Contact:
(971-4) 444-1444
[email protected]
www.oberoihotels.com/Oberoi_Dubai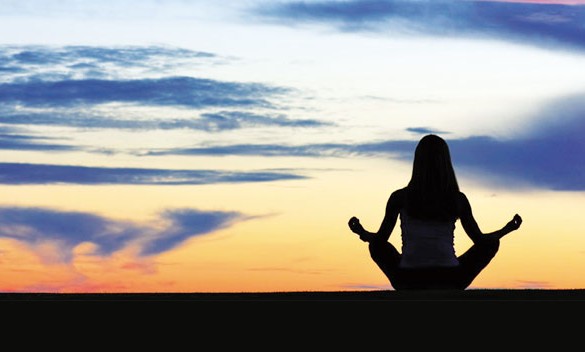 Wellness-focused Travel to Vietnam, Costa Rica and India
Perillo's Learning Journeys is offering a fall special featuring a $250 per person savings on select departures of its Yoga, Wellness and Community Experiences to Vietnam, Costa Rica and India. This new evolution in wellness vacations integrates travel with yoga practice and meditation, cultural immersion, guided tours of historical and spiritual attractions, locally sourced meals and community service projects.
Guests who travel on the following trips will receive a $250 saving per person when booked by November 15th using the promo code: "BREATHE"
Vietnam (January 31- February 11, 2015) – On this spiritual journey guests will see the expansive country, participate in a Mother Goddess Worship, meditate in ancient parks, experience yoga on a Junk Boat, enjoy a community service project with local youth, and meet with the Hoa Binh Hill Tribes. Prices for this 11-day journey begin at $2,725 pp/dbl with the savings included.
Costa Rica (February 22-28, 2015) – This itinerary ventures through beautiful Costa Rica, where guests enjoy daily yoga and meditation, farm to table food, community service projects, horseback riding, zip-lining, canopy walks and even a cooking demonstration in a rural mountain village. Prices for this 7-day journey begin at $1,920 pp/dbl with the savings included.
India (March 15-26, 2014) – Guests will interact with the rich tradition and culture of India during Ashram visits, community service projects, Ayurveda lectures, cooking and astrology lessons, ritual immersion, temple and village visits. Prices for this 12-day journey begin at $2,075 pp/dbl with the savings included.
International flights are not included. 
Contact:
888)-884-8269
www.LearningJourneys.com/wellness
Related Stories: