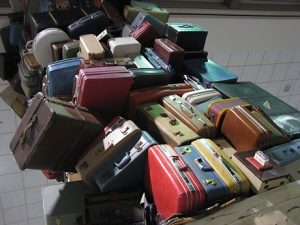 Baggage fees are like that oddly camouflaged elephant in the living room. You know you have to buy a ticket to get from Point A to Point B; you know approximately what that ticket should cost and your budget available for it, and you expect the transaction and subsequent flights to be uneventful.
Wrong. The flight might cost what you think it is going to cost, is supposed to cost and says it will cost, and it might not. It might offer the seat you want or it might not. It might take the bags planned, or it might not. Latest consumer wisdom on the matter? Pack light and prepare for problems at the airport.
Flying should not be that way and was not that way before 2008, the year unbundling took hold at airline companies and a new "F" word was introduced to travel: Airline Fees.
Since that time consumers and travel sellers have been trying to protect whatever is left of their buying power with the airlines by lobbying and getting legislation for transparency in airline fees so flyers can plan without second guesses and surprises.
And the law that went into effect last January has teeth. Just this month The U.S. Department of Transportation fined TripAdvisor $80,000 for violating the airfare advertising laws that require advertised fares include taxes and fees with visibility that exceeds base fare text. If the fare uses a code share airline, that information, too, must be displayed.
Travel agents, sellers of travel and consumer groups would like to see these fees on once included services go back into the bundle and disappear altogether. Airlines hope to keep consumers and their agents in such a fee frenzy that ticket buyers will go directly to the airline website for a clarified purchasing experience.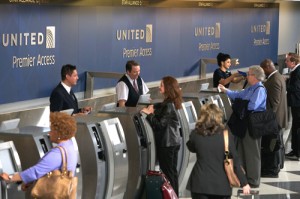 "Imagine you are in your favorite supermarket, but this time something is different. The overhead index says 'Bread – Aisles 2, 5, 8, 11, 15' and Milk says 'Aisles 1, 4, 9, 13, 16' and so on.  The owner has the idea that if he makes it harder for shoppers to compare products and prices, more will buy higher priced items than they might have under the old layout where most comparable products were displayed side by side or very close to each other," said Paul Ruden, SVP Legal & Industry Affairs, American Society of Travel Agents (ASTA) in a recent blog. "While all that is going on, other consumers will be scooping up products you deferred buying until you finished checking alternatives elsewhere in the store."
Open Allies for Airfare Transparency, a coalition composed of some 400 travel agencies, consumer groups, corporate travel managers, GDSs, and travel associations, is hoping the D.O.T will build on existing consumer protection rules to ensure that online and traditional travel agencies, as well as other air ticket distribution channels are provided with transparent, transactable and dynamically updated airline fee data, enabling true comparison shopping and consumer choice, in what Charlie Leocha, chairman of the Consumer Travel Alliance, calls "Death of Airline Competition by 1,000 Fees."
Meanwhile, the F-word has been netting U.S. airlines big bucks. Baggage fees in 2011 topped $3.3 billion, while fees for reservation changes netted U.S. airlines $2.38 billion in 2011, according to the Bureau of Transportation Statistics. Seat selection, bags, booking by phone, making a change, all add up to a windfall that Spirit Airlines plans to add even more money to this November when it starts charging bag wielding flyers $100 for that carry-on when that privilege is purchased at the gate.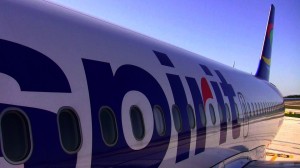 "Today there are legions of fees for services with exponential options and exceptions," notes Leocha on the Open Allies for Airfare Transparency blog. "A husband and wife flying on either of America's largest airlines face a matrix with 64 different variations of baggage fees (the most basic of fees). This complex matrix includes factors such as what credit card was used to purchase each ticket, when the baggage fees are paid, are both travelers listed on the same record locator and are both passengers elite frequent flyer members of the airline in question or an affiliated airline.
"This 64-choice matrix is only for baggage fees for a couple purchasing a simple domestic flight. Add in two children with their parents, perhaps on a separate reservation, and mathematician friends of mine calculate checked-baggage fee variations could reach 4,096 permutations based on airline booking options and exceptions.
"After baggage fees, passengers are faced with seat reservations. Once a simple process of choosing a seat, the seat reservation map has been complicated with more exclusions, exceptions and variable seat definitions. Some seats are first-class, business and coach, then choice seats, aisle seats and window seats, front-of-the-plane seats and extra-legroom seats. Each of these seats may be available to various passengers based on the credit card used for airfare purchase, elite levels in frequent flier programs and reservation codes."
While airlines play cat and mouse with the Transportation Department in revealing as little as they have to about their ticketing charges, they are, at the same time, telling the public that unbundling services and fees into ancillary purchases is the best thing to happen since white bread. Don't want that aisle seat? Now you don't have to buy it. Lunch? No money, no tray, no problem.
Even large corporate clients, that oh so precious cargo of the airline business, do not get special transparency treatment in the purchase of those first class seats and the added bennies they bring.
"It takes massive computing power for travel management companies (TMCs) to efficiently present relevant routing options, let alone if ancillary services and associated fees were included. Combined fare and ancillary services prices are currently not automated and presented to travelers for comparison-shopping purposes because airlines have refused since 2008 to provide TMCs with ancillary fee data in a transparent and purchasable format," says Kevin Mitchell, Chairman, Business Travel Coalition.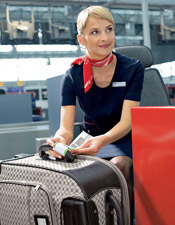 "Consider that the fees may apply to some fares, but not to others according to an individual airline's fare rules. It may apply for some negotiated rates but not for others. Some travelers may receive ancillary services for free based on the charge card used or frequent flyer tier status; others may not.  The list goes on and on and on."
Ruden notes that the DOT plans to publish in November 2012 a proposed regulation to compel airlines to disclose the full array of unbundled services and fees in ways that will allow consumers to see the total price of air travel, and purchase it at any retail source they choose. Whether the scope of this act goes far enough toward this goal – or fast enough – are factors yet to be unfurled.
To see an updated chart of airline baggage fees: click here.