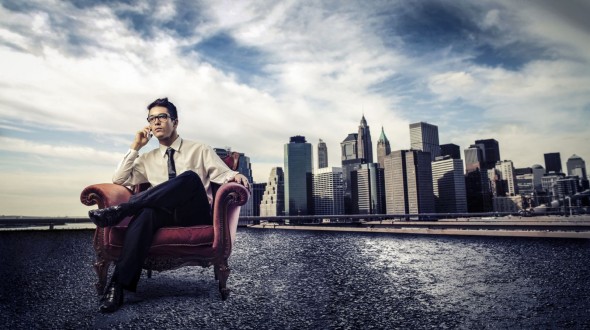 U.S. Business Travel is reeling from the combined effects of global conflict and plummeting oil prices, and the outlook means slow growth for this highly profitable sector of the travel industry.
U.S. business travel spending will increase by 3.1 percent in 2015 and 3.7 percent in 2016, however, the global oil price collapse and economic weakness in China, Russia and the Middle East are putting a damper on the outlook for growth this year and next.
The findings are part of a third quarter report issued by the GBTA Foundation, the education and research arm of the Global Business Travel Association (GBTA).
The new findings represent a downward revision from the July projections, which expected 4.9 percent growth in business travel in 2015 and 5.4 percent in 2016. The revision can be attributed to three key factors:
U.S. companies are becoming far more selective in authorizing business travel abroad as a result of global economic uncertainty and risk. While we expect 5.4 percent growth in International outbound business travel volume this year, spending growth rates will be slashed by more than 50 percent from 2014 (from 8.6 to 3.4 percent).
Inflation in the business travel sector will be nearly flat (0.5 percent) in 2015 and modest (3.0 percent) in 2016, primarily due to the collapse of global oil prices. While the volume of U.S. originated trips will increase 0.7 percent from 495.8 million in 2014 to 499.2 million in 2015 and 514.8 million in 2016, the total growth rate for spend is actually down. This is especially true in two areas – air travel spending, which will decrease by 3.4 percent in 2015, and ground transportation spending, which will decrease by 7.7 percent.
Actual (as opposed to projected) business travel figures, which were revised to indicate higher trip numbers and lower spending figures for 2014 (see note below).
"Growth in U.S. business travel spending is softening as result of the uncertain macro-economic environment," said Michael W. McCormick, Executive Director and COO of the Global Business Travel Association. "While the number of trips are up, total spending per trip is down. That can be linked to growing uncertainty and risk associated with the global economy, especially in China, Russia and the Middle East and the global collapse in oil prices. This should sound a clear note of caution for the overall U.S. economy."
Meanwhile, companies are looking for ways increase business travel while still keeping costs in check," adds David Henstock, VP of Global Commercial Solutions, Visa Inc, a sponsor of the study. "As companies look for efficiencies across their organization, electronic payments play a key role in helping both buyers and suppliers in the travel industry manage expenses and drive savings to their bottom line."
The study also finds that the collapse in global oil prices is finally beginning to impact consumers, particularly when it comes to air travel spending. In 2015, the average airfare for a domestic roundtrip is $379, compared to $392 in 2014.
However, the benefit and savings from these lower fares is likely to be negated by increasing ancillary fees. During this same time period there has been an almost steady year-over-year increase in airline revenues from these extra fees.
Additional Business Travel Data
Individual Travel vs. Group – Revised figures indicate that group business travel significantly outperformed individual business travel for the second year in a row, as spending grew 7.1 percent in 2013 and another 6.1 percent in 2014.
In 2014, spending on group business travel ($126.5 billion) exceeded spending on individual business travel for the first time since we started tracking business travel activity in 2008. This latest research predicts that group trip volume will grow 0.5 percent this year and another 3.3 percent in 2016. Spending on group business travel is expected to grow 3.2 percent and 2.7 percent in 2015 and 2016, respectively.
Individual volume soared in 2014, growing 6.7 percent, but total spending on individual trips actually fell 0.3 percent over the period as many overnight business trips were displaced by day trips. We expect this trend to reverse somewhat in 2015 as volume grows 0.6 percent and spending grows 2.8 percent. In 2016, individual volume is projected to grow another 3.1 percent to 319.3 million trips and spending is projected to grow 4.3 percent to $130.2 billion.
The continued declines in oil prices may mean a slowing of price increases in key business travel categories like ground transportation, rental cars and airfare. Lower energy prices coupled with relatively weak economic growth will keep travel price inflation in check through the end of the year.
The GBTA Foundation is the education and research foundation of the 7,000-plus members Global Business Travel Association (GBTA), the world's premier business travel and meetings trade organization headquartered in the Washington, D.C. area with operations on six continents.
Related stories: