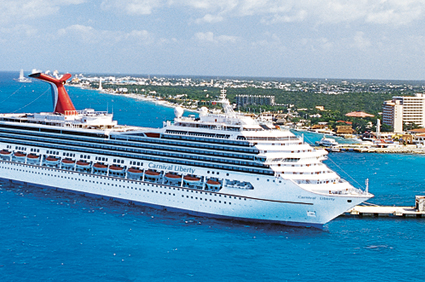 By Bill Becken
(Editor's note: This is the second and final part of a series on travel agents and the cruise industry, following Part 1 published December 1).
As depicted earlier in this series, the cruise business in 2014 will continue to edify not just guests but travel agents—as was done so well during 2013–with more specialty/intimate cruise offerings, as well as more creative sales/marketing approaches, and all with the point of enhancing sales, revenue and profit.
Affinity Groups, Themed Cruises
A number of exciting areas—in addition to new destinations and the red-hot river cruise sector, say some top-producing agents—are currently enlarging the scope of cruising. For example, groups and theme and cobranded cruises, says Howard Moses, President, the Cruise Authority, Marietta, GA, are on the rise and forming an ever-larger part of his business. He stresses that themed and special cruises are important not just in their own right but for their ability to invigorate demographics and build an agency's cruise-related business overall.
"From our standpoint, we focus much of our efforts on developing and implementing large affinity and thematic groups," says Moses. "Based on the success of our web site (www.themecruisefinder.com, a separate subsidiary of The Cruise Authority), many others are exploring this road, too, or should be."
"A silver lining to the tepid economy since 2008 has been that licensing groups and other media-related concerns are simply being forced to investigate new means of gaining ancillary revenue and one of these is developing and co-branding special cruises and/or promoting theme cruises," he says.
Another agent with growing success in this area is Jeffrey Gordon, President, the Gordon Group, Davie, FL.
"Our true mass-market group bookings are still shy of those at normal or peak times. Still, as a smaller boutique agency, we've been drawing clients by forming and accompanying more premium-to-luxury groups and trips. These can be marketed and sold in an extended booking window.
"We marketed an August, 2014 AMA River Cruise to our premium/luxury clients 1.5 years in advance. The response was fantastic: bookings by 100 guests booked a boat with only about 84 staterooms. These types of groups, and our premium/luxury tiers, do very well for us, especially compared to our mass market groups, which are lagging. Why? I would say it is due to the fact that clients at this level are able to find value in 1) identifying and joining in with an affinity group and 2) using a travel agency."
An unexpected upside to this is that the cruising crowd is getting younger, Gordon adds. "Themed cruises aren't your traditional cruise, but they do expose a very young crowd to cruising. By the time those folks are somewhat older, with more disposable income and time—that is, by the time they're ripe as traditional cruise clients—cruising has, for them, acquired a positive connotation. I believe they're a lot more likely to return on a 'regular' cruise."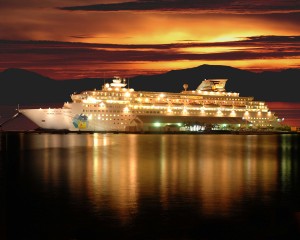 New Destinations
Another exciting vector, according to both Gordon and Moses are the new cruise destinations, including, yes new river cruises. "We have seen growth in more exotic destinations like South America, Australia/New Zealand, Asia," says Moses. However, he finds that "the issue with these destinations is that only a limited number of clients have the time and means to enjoy such sailings. Still, such new areas have greatly rekindled our clients' interest in cruising, as so many clients seem to suffer from 'been there, done that'."
Travel consultant Amy Jetter, founder of Destinations Travel, Holmdel, NJ, also points to the draw of new destinations, perhaps more properly to the allure of new cruise experiences, and those carriers that can credibly offer them. "Europe remains extremely popular, and exotic destinations, like Asia and South America, are eliciting more interest…still, clients mostly want a new experience," she says. "Whether in the form of a new cruise line, an itinerary, or new activities. Experienced cruisers continue to be in need of something new.
"The industry has recognized this and has been responsive with new ship designs, amenities and itineraries. Many of my clients have 'upgraded' their experience to higher-end cruise lines and innovative ships. However, much families love Royal Caribbean; mature adults love Celebrity; and upscale clients love Azamara, what clients really want is a unique experience, one that lets them enjoy longer times in ports and destinations they have not previously visited. The trip is not just about lounging in the sun."
Anecdotally, in this respect, agents would seem to have special regard for Regent Seven Seas Cruises (RSSC). Jetter deems it "preferred by my higher-end clients." Moses likewise finds RSSC deserving of favorable mention: "One of the areas that seems very attractive to clients is returning back to the all-inclusive nature of cruising. RSSC has capitalized on this notion handsomely and does quite well with it. A testament to its success can be seen in the fact that many other deluxe products rolled out by the cruise lines seemingly follow its example."
River Cruising
Finally, as another form of new experience, river cruising continues to enthrall guests and agents. "River cruising has certainly seen the largest explosion in growth," says Gordon. "Our business in river cruising has quadrupled in the last year and is growing daily by leaps and bounds."
Jetter concurs: "River cruising is exploding as clients learn of the more enriching and intimate experience they can have, without the hassle of a land-based tour (no long bus rides, changing of hotels, etc). As agents, we need to educate our clients as to the full range of their options. Personally, my river cruise bookings have doubled or tripled in each of the past three years."
Similar articles: