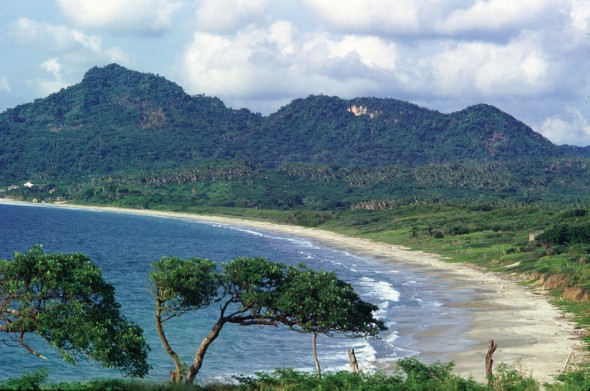 Riviera Nayarit: Warmth of Mexico for Winter's Reward
The combination of sun, sand and Mexican culture yields to an array of distinctive holiday festivities for visitors to discover. Beginning in December, hundreds of humpback whales head to the protected waters of Banderas Bay during their migration from Alaska to Hawaii, swimming among wild dolphins that inhabit the waters year-round. Fun experiential vacation can be lined up through Vallarta Adventures using these great packages for accommodations:
For more information about Riviera Nayarit, visit: www.rivieranayarit.com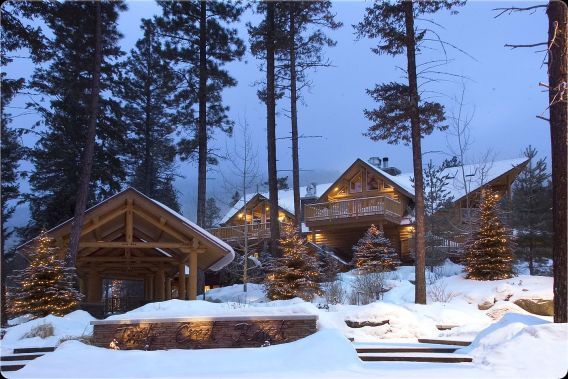 Triple Creek Ranch Iditarod Dog Sled Racing Package
Champion dog sled racer, Jessie Royer, will begin training and selecting her 2013 Iditarod dog team at Triple Creek Ranch in Darby, Montana. Triple Creek Ranch guests get a lesson in the basics of harnessing, hitching and steering a sled dog team in support of Royer's 2013 Iditarod race. The Package runs Jan. 5-20, 2013. Triple Creek Ranch is offering complimentary half-day dog sled excursions, and will contribute $300 to Royer's Iditarod J-Team for every guest who participates. Priced from $950 per night, per couple, this all-inclusive Winter Dog Sled Package includes:
Complimentary dog sledding with Jessie Royer from Jan. 5, 2013 – Jan. 20, 2013
Elegant accommodations in a private cabin with wood-burning fireplace, private or nearby hot tub, king log post bed and more
Activities: horseback riding, hiking, nature and birding tours, skijoring (a form of skiing where participants are drawn by mounted horses), archery and more
Breakfast, lunch, snacks and gourmet dinners, house wines and spirits.
Contact 800-654-2943,  www.triplecreekranch.com.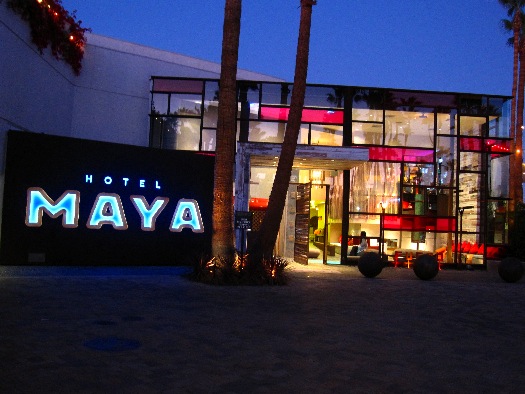 End of the World Package at Hotel Maya in Long Beach, CA
It's the end of the world as the Mayans knew it, and Hotel Maya will celebrate with an "End of the World" party and package over the Winter Solstice. The hotel package starts on check-in on Dec. 21 and includes a waterfront room for two, breakfast for two, if there is a Dec. 22, and complimentary two hour bike rentals (plus parking, and Internet – as if guests will really want to spend their time surfing online!) Guests can choose how to use their "limited" time while relaxing at Hotel Maya with tennis, paddleboard, bike rentals, smoke the hookah, drinking Margaritas by the pool … with package rates starting at $169 per night. Call (562) 435-7676, www.hotelmayalongbeach.com.

Christmas at the Kasbah – In Morocco
The Kasbah Tamadot, a Virgin Limited Edition at the foot of the Atlas Mountains near Marrakesh offers a three-night Christmas Package for $1,719 per person, double. The Christmas offer includes:
Accommodations
All meals including a festive Christmas Eve dinner & traditional Christmas Day lunch
Drinks including wines, beers, spirits & cocktails
A one-hour mule ride around the surrounding area
A two-hour trek with afternoon tea
Contact: (44-0) 208-600-0430, [email protected], www.kasbahtamadot.virgin.com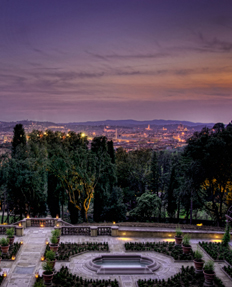 Festive Season at Il Salviatino in Florence, Italy
Through January 18, 2013, guests of Il Salviatino on the outskirts of Florence can celebrate the festive season Italian style. The holiday package is ideal for those who want to do their  Christmas shopping, or experience the local culture, or simply indulge in a beautiful change of scenery.
The package includes:
• Two nights in the room or suite of choice
• Upgrade upon availability
• Daily à la carte breakfast
• Entry tickets to the Marilyn exhibition at the Ferragamo museum
• A one-hour massage per person at Spa Il Salviatino
• Three-course dinner for two in signature restaurant (or Christmas lunch on December 25th – excluding drinks)
Rates start at $1,154 + 10% VAT in a Deluxe double room for two per night.
Contact: (011 39) 055-904-1111, www.salviatino.com.