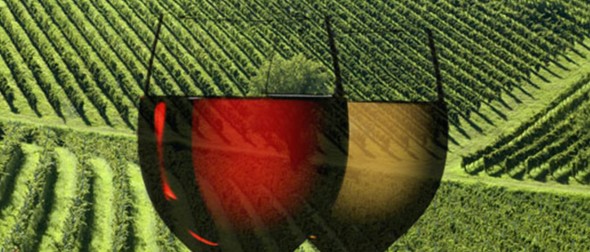 As the leading wine and food destination in the U.S., California attracts culinary travelers from across the globe. With dozens of wine regions to explore, Wine Institute has turned the spotlight on a Sonoma this month, highlighting where to sip, eat, drink and play in Sonoma County, the largest producer of Pinot Noir in California.
Sonoma County is home to 500-plus wineries, a renowned cheese trail, farm and vineyard dinners, artsy beach and wine country towns and 55 miles of ruggedly beautiful coastline. Sonoma County is also one of the most well-known wine regions in California and for good reason. Winemakers, inspired by the region's incredible abundance and diversity of varietals, are creating some of the state's most celebrated wines.
SIP: Sonoma County is most known for its Pinot Noir, Chardonnay, Zinfandel and Cabernet Sauvignon, but it grows many of California's 100-plus grape varieties. Visitors can explore the region's 500-plus wineries in 18 American Viticultural Areas (AVAs) and search wineries by their amenities such as gardens, art displays, concerts, tours and picnic areas and even dog-friendiless.
STAY: Choose from luxury and full-service resorts, B&Bs tucked among the vines, charming seaside lodges, cabins and campgrounds, trendy downtown hotels or small inns on vineyard hillsides. Many prefer to pamper themselves at one of the area's 40-plus spas and wellness centers, some of which offer access to natural thermal springs. Popular towns to stay in range from Bodega Bay on the Coast and charming wine country towns such as Sonoma, Healdsburg, Sebastopol or Petaluma.
PLAY: The Holiday in Carneros kicks off the holiday season this month with wineries opening their doors for wine and food pairings, barrel and new release tastings and more.  After the holidays, make merry in the new year with the annual Winter WINEland Jan. 16-17, featuring tours, tastings of limited production wines and more at 140 wineries.
More fun things to do: Hike among the giant trees at Armstrong Redwoods State Natural Reserve, along the wild coast of Bodega Head in Sonoma Coast State Park, with a docent at Jack London State Historic Park or on one's own at  Sonoma State Historic Park — site of the northernmost Franciscan Mission in California.  Pair local wines with wildlife at Safari West, which features private safaris from Winos and Rhinos to Cheetahs and Chardonnay.  Sip, taste, shop and stroll along historic wine town squares such as Sonoma Plaza and Healdsburg Plaza.
BLEND: Guests can make their own version of the state's signature beverage at one of many blending classes at area wineries, some of which offer cooking classes or wine and food pairing sessions. With more artists than any other county in the Golden State (27,000-plus), the region is known for its relaxed, freethinking spirit and art galleries. Get inspired and make art at occasional classes hosted by the Sebastopol Center for the Arts and Petaluma Arts Center.
GROW: Sonoma County has a variety of micro-climates from coastal ranges perfect for Chardonnay and Pinot Noir to warmer inland areas where Cabernet Sauvignon and Zinfandel thrive. Reflecting the community's commitment to green practices, Sonoma County Winegrowers aim to have 100 percent sustainable vineyards by 2019.  In addition, more than 100 organic farms and dozens of farmer's markets are held, giving travelers the chance to select fresh ingredients for a snack or meal.
EAT: Besides grapes, Sonoma County produces a variety of specialty foods from seafood, meats and artisan cheese to honey, lavender, olives, pumpkins and olive oils, most of which can be tasted at various gourmet shops or farms. The region's more than 500 restaurants range from Michelin- and Zagat-rated stars to casual eateries like gastropubs. Savor fresh local oysters at Bodega Bay Oyster Company or taste along the Sonoma-Marin Cheese Trail, where many creameries are open to the public (call ahead to make sure).
For another kind of comfort food, save some space for Mom's Apple Pies in Sebastopol, which bakes fresh daily from local Gravenstein apples and other local fruit. To get hands on, sign up for an agri-tourism or farm trail experience. Each September the region's farms open their doors during Weekend along the Farm Trails, where visitors can meet the artisan producers, enjoy tastes, tours and demonstrations, take hayrides and experience life behind the barnyard gates.
California is the number one U.S. state for wine and food tourism with dozens of distinct wine regions, 136 American Viticultural Areas and 4,400 wineries that produce 90 percent of U.S. wine. Established in 1934, Wine Institute is the public policy association of nearly 1,000 California wineries.
Great Sonoma Travel Links:
discovercaliforniawines.com for information on wine regions, wines and wineries throughout the Golden State and for planning a trip to California wine country. www.discovercaliforniawines.com/events
Blending classes at area wineries
Agri-tourism Tours and Farm Trail experiences
Related Stories: