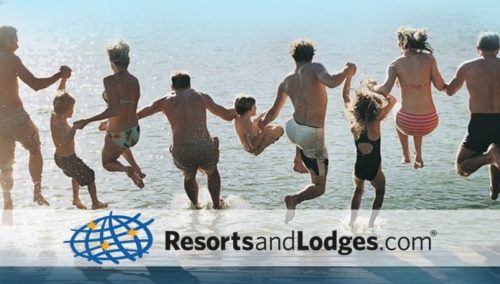 While Americans are traveling in droves over the Independence Day Holiday, taking advantage of tepidly positive economic indicators and a welcome drop in gas prices, travel is looking bullish all around on the summer vacation front.
Allianz Global Assistance USA, the seller of travel insurance formerly known as Access America, notes the portion of Americans (57%) taking a summer vacation will rise this year, up three percentage points from last year.
The published survey, Allianz Travel Insurance Summer Vacation Confidence Index, also measures what it calls the "vacation deficit," the number of Americans who think a summer vacation is important but are not confident they will take one this year. And that number is shrinking, says Allianz, with 18% reporting they probably cannot take a vacation this summer despite its value, down from 24% in 2011 and 28% in 2010.
Meanwhile, ResortsandLodges.com, a leading Resort and Lodge destination travel website, decided to hunt through Google search treasure to determine where summer travelers might be going this summer.  The hundreds of thousands of Google keyword search combinations mined in May showed these top of mind vacation spots and experiences as the top searches in Google moving through that site.
1.  Lake Vacations
(Total Searches: 230,714
. Popular destination: Lake of the Ozarks)
2.  All Inclusive Vacations
(Total Searches: 227,848
. Popular destination: Florida Keys)
3.  Family Trips
(Total Searches: 188,915
. Popular destination: Myrtle Beach)
4.  Beach Vacations
(Total Searches: 177,933
. Popular destination: Panama City Beach)
5.  Spa Getaways
(Total Searches: 131,000. 
Popular Destination: West Virginia)
As for vacation-minded consumers surveyed by Allianz, other key findings include:
Among those who expect to take a summer vacation this year, 52% are using social media for ideas. Facebook is the top source, with 29% turning to sources there; planners also turn to TripAdvisor (14%), Twitter (6%) and Pinterest (4%).
Seventy-three percent of younger travelers, ages 18 to 34, turn to social media regardless of travel intent, whereas 45% of those ages 35 to 55 and 24% of those 56 and older do the same.
Travelers cope with long airport delays in many ways, starting with those who call their travel agent or go online to rebook (28%).
Biggest admitted mistakes made by younger travelers: overpacking and arriving late (too late, that is) at the airport.
Among travelers generally, 7% admitted they didn't follow security regulations or carried prohibited items in their luggage, causing them to miss or nearly miss a flight.
Most awkward flight-related confession: Some 4 percent confessed they had missed or nearly missed a flight due to sitting too long in an airport lounge or bar.