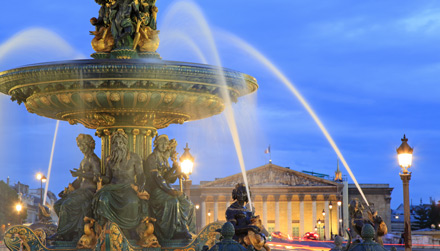 Paris in two days? Possiblement. Paris may be the place you will want to park yourself for months, maybe years. But if you have only two days you'll want to take a Paris Pass with you. This handy little Pass offers spot-on itineraries and access to more than 60 of the city's must-see attractions.
A two-day Paris Pass costs €112 for adults, €70 for teens (between 12 and 17 years) and €40 for a child (between four and 11 years). And, a Paris Pass includes a Metro pass for unlimited travel on the Metro, buses and RER express trains within central Paris, plus discounts on meals and shopping and priority access at the busiest sites to avoid queues  —  and a free guidebook.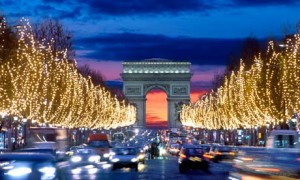 Iconic hot spots not to pass up include the Towers of Notre Dame Cathedral, the Louvre and the Arc de Triomphe.
Perhaps the key to an unforgettable Paris experience during a hot summer is about first finding your bearings, and then choosing how and when to visit particular attractions. And for that the first of ten top stops with the Paris Pass should be the bus stop for the hop on hop off bus tour. Purchase a ticket at11 Avenue de L'Opera, near the Louvre (€29.00 Child: €16.00 with a Pass) then simply hop on the bus. A complete tour last about 2 hours and 15 minutes annd tours depart four times an hour.
2. Take a trip to the top of Montparnasse Tower for amazing 360° views over the city. Arrive at dusk and catch the Eiffel Tower illuminations – a spectacular 10 minute light show that starts every hour. On Friday nights, there's jazz on the roof terrace!
3. Take in the Louvre without the crowds (free for Pass holders). Plan an evening visit: Wednesdays and Fridays it's open until 9.45 pm.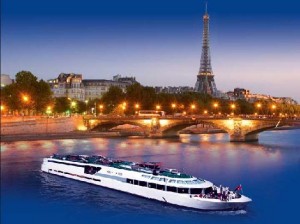 4. Take the best photos in Paris from a cruise on the River Seine (half price for Pass holders). Departure from the Eiffel Tower, looking north towards Montmartre and the Sacre Coeur. Cruises last an hour.
5. In your enthusiasm to get to Notre Dame Cathedral, make sure you don't miss Paris's most beautiful church.  The 13th century Sainte-Chapelle is an architectural wonder and its overhead stained glass makes visitors feel like they are inside a jewel.
6. Berthillon ice creams are a Paris institution and there's only one place to try your first: at the original shop on the Île Saint-Louis, with Notre Dame in full view.  Entry is free for Pass holders.
7. Make dining reservations in early! Ideal Gourmet is a great resource for finding the best restaurants and can even make the reservation.
8. When visiting Montmartre, some visitors will want to take the Petit Train to avoid the steep hills and cobbled streets – it's a great way to see all the sights, such as the Moulin Rouge, without the legwork. The ride is free for Pass holders.
9. Get close to French and international celebrities at the Musee Grevin wax museum. Includes a The Hall of Mirrors and a world of light. Admission is free for Pass holders.
10. Lock it up here. Lovers traditionally attach padlocks to the famous Pont des Arts Bridge as a token of their affection, but the practice is having a detrimental effect on the bridge architecture and recently caused a rail to collapse… Still it's a spectacle that must be seen.
The Pass can be shipped to customers or travel agencies prior to departures or collected on arrival in the city.
More information:
+44-20-7293-0972
www.ParisPass.com