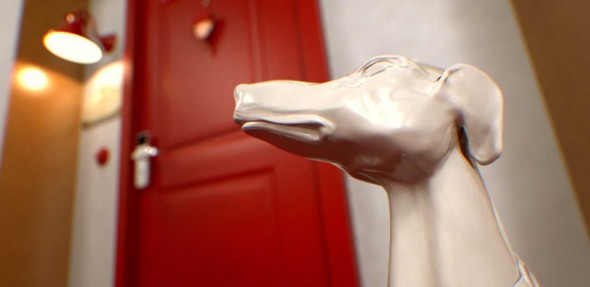 Coming to Chicago in January, the first glimpses of this next opus by Sir Richard Branson comes with a cascade of well-placed rumors: shampoo that smells like Beyonce's hair; dryers that come with "beard" settings; chambers within chambers; stratospheric threadcounts and everything managed from the touch of an app.
The first in the chain, Virgin Hotels Chicago will be located in the heart of Chicago's Loop district in the historic Old Dearborn Bank Building at 203 N. Wabash Avenue. The 27-story Art Deco building (a Chicago landmark designed by C.W. and George L. Rapp Architects in 1928), will offer 250 guest rooms, 40 one-bedroom suites and two rock star suites, plus chic meeting spaces, edgy restaurants and lounges and other public areas that reflect the Virgin brand's famous interplay of function and style. Rooms will start at $209 per night.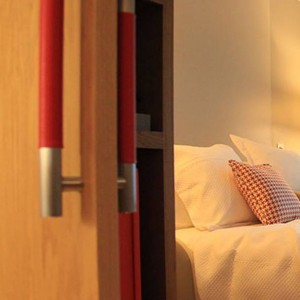 The mobile app to accompany this hospitality concept is slated to launch in late fall of 2014. Through their smartphones or personal computers, guests occupy the captain's chair, managing checking-in and out of the hotel, ordering room service, controlling the TV, light and room temperatures and more.
The website uses interactive web design, with dynamic content that sparks curiosity.
Interviews with executives are now floating concepts about the property that make sense to those who travel often. Among, them, well-placed plugs and space in bathrooms for the mass of cosmetics women often bring. The bed, too, will be responsive in creative ways.
An end to 'nickel and diming.' Free Wi-Fi with no bandwidth restrictions, street level minibar pricing and no hidden fees at check-out
A pied-a-terre style room that's divided into two chambers allowing for maximum privacy and function
An app that controls the room environment, entertainment, service and check-in/out
Chamber amenities that cater to the female business traveler
"For too long, guests have put up with hidden or absurd fees for common services, outrageous minibar prices and slow Wi-Fi at ridiculous prices. And they've settled for a room that's focused on form, rather than function. Virgin Hotels is here to change that and set a new standard," says Doug Carrillo, vice president of sales & marketing for Virgin Hotels.
More hotels are in the offing: a 500-room property is planned for development in New York with eyes on 2016, according to media reports. A 240-room property in Nashville is also in the works for 2016. The company is also exploring locations in Boston, San Francisco, Washington D.C., Los Angeles, Dallas, Miami and London. The brand will aim for hotel sizes in the 200 to 300-room range.
Contact:
(855) 946-6600
www.virginhotels.com
Related Stories: