Air ticket sales by travel agents remain flat year over year for 2013, despite tales of profitability from the airline industry this year and last. But the latest figures from the Airline Reporting Corporation (ARC) do not diverge that significantly from a new story emerging from the airlines citing rising cost pressures.
While the airline industry has been benefiting from improved capacity and reduced supply, and ancillary revenues continue to rise. A new study from PricewaterhouseCoopers shows that fuel, labor and maintenance costs are pressing at the margins.
Revenue growth has recovered to pre-recession levels, thanks to ancillary revenue channels and, while the U.S. airline industry is expected to maintain profitability in 2013, the rise in fuel costs, which have more than doubled over the decade (rising to 28 percent of operating expenses) could significantly undermine that growth.
Hedging strategies and the use of newer, more efficient aircraft, along with improved operating procedures, have helped mitigate the pressure.  The gap between jet fuel and unrefined oil price (known as the "crack spread") has increased to 25 percent of total jet fuel costs creating an additional cost challenge for airlines. Some carriers are taking aggressive steps, to the point of acquiring refining capabilities.  And forecasts for lower petroleum prices in 2014 may improve margins for domestic airlines.
"There's no question the domestic airline industry is undergoing a renaissance," said Jonathan Kletzel, U.S. transportation and logistics leader, PwC. "The price of domestic airline tickets has increased in line with inflation over the past five years and airlines have boosted revenue by charging new fees as well as introducing ancillary products. Going forward, you can expect airlines to roll out additional sources of revenue by strategically charging fees and bundling services. These factors, combined with the prospect of lower fuel prices, support a positive outlook for the industry in 2013."
Load factors have increased by almost four percent since 2008. Since 2008, there has been an eight percent reduction in the number of flights, but only a one percent decrease in total passengers, according to the Bureau of Transportation Statistics. In order to maintain revenue at a time of high fuel prices, labor and maintenance, airlines are also looking toward baggage, standby, and cancellation and change fees, as well as from on-board concession and other amenities.
Labor expenses, which accounted for approximately 23 percent of airline expenses in 2012, are also on the rise.  Over the past five years, average salaries for airline employees have been increasing due to consolidation. Additionally, aircraft maintenance expenses are rising, with costs per seat mile increasing over 16 percent in the past five years, driven by an aging fleet and increased engine maintenance costs.  The average age of the U.S. fleet increased from 11.8 years in 2008 to over 13 years in 2012. Engine maintenance costs have increased because of aging and reduced competition.
"Airlines will continue to be challenged by high expenses, especially fuel costs, but they're taking the necessary steps to support profits in the near-term," said Kletzel.
Perhaps the latest example of such moves by airline companies can be seen in Allegiant Air's decision to join other airlines in the recent trend of raising ticket-change fees and tightening cancellation policies.
The Las Vegas-based discount carrier will start charging $75 per person each way for ticket changes, up from $50, beginning Oct. 30.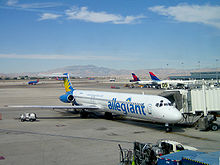 At $150 round trip, Allegiant's change fee is still less costly than that of major carriers. US Airways, United, Delta and American recently raised their change fees to $200 per person, up from $150. Spirit Airlines charges $115-$125 per booking for changes or cancellations.
Allegiant's policy changes that take place beginning Oct. 30 also include a ruling that no flight changes or cancellations can be made within a week of departure. Currently, changes and cancellations can be made up to 24 hours before departure by paying the change fee.
At that time travelers who cancel or change a flight at the last minute will lose their money unless they bought Allegiant's Trip Flex, a type of insurance, when they originally booked the ticket. Trip Flex, adds $11.50 per person each way.
Competing airline company, Southwest Airlines, does not yet charge change fees. However, it recently tightened policies around no-shows who don't cancel a flight before departure. They will lose their money if traveling on Southwest's non-refundable fares. For now, those who cancel at least ten minutes prior to a flight's departure, do not lost their money. They receive a credit toward a future flight on Southwest.