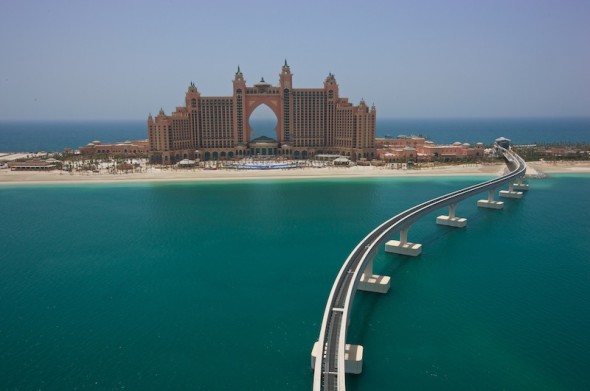 For a tiny city/state on the edge of a big desert Dubai is doing amazing things to keep international visitors coming in and staying awhile. The Emirate on the Arabian Gulf welcomed 7.9 million visitors last year – a reasonable draw for a destination without casinos – and part of the reason is for all that there is to do in Dubai.
The following is an update on this glimmering town and what's keeping it alive and well and fascinating to visitors who travel far just to see what is possible for destinations that dream.
Host City for Expo 2020: Dubai has been announced as host city for Expo 2020, which will have a significant impact on the tourism industry of Dubai and the UAE, attracting 25 million visitors from across the globe.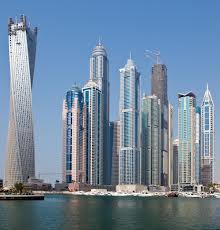 Dubai among New York Times '52 Places to Go in 2014:
 The prestigious list is published annually to highlight the leading tourism destinations worldwide. Ranked number 23, Dubai is described as "reborn, relentless and still over the top."
Oman, Abu Dhabi and Dubai Promote Cruise Tourism:
 The partnership will promote cruise tourism in the GCC. Dubai is the cruise hub of the region, with state-of-the-art infrastructure and services, including the largest cruise facility in the Middle East – which is set to be bolstered further by a substantial expansion in the 2013-2014 season. The Emirate has been the home port for leading cruise lines such as Costa, Aida, Royal Caribbean, TUI and MSC Cruises. Costa, Aida and MSC has confirmed gulf cruise itineraries out of Dubai for this season. The port of Oman and Abu Dhabi are vital parts of these itineraries.
Emirates Launches Boston-Dubai Route:
 Emirates will launch daily service between Boston and Dubai starting Mar. 10, with the airline's eighth route into the United States, ninth into North America and twelfth into the Americas. The flight will be via Boeing 777-200LR and will fly a daily.
Etihad Launches New U.S. Routes: 
Etihad Airways will add two new destinations to their U.S. network in 2014. Daily service from Los Angeles begins on Jun. 1, while three weekly flights will launch from Dallas-Fort Worth on Dec. 1. With these new routes, Etihad will offer service from six North American destinations, including Toronto, New York, Chicago and Washington D.C.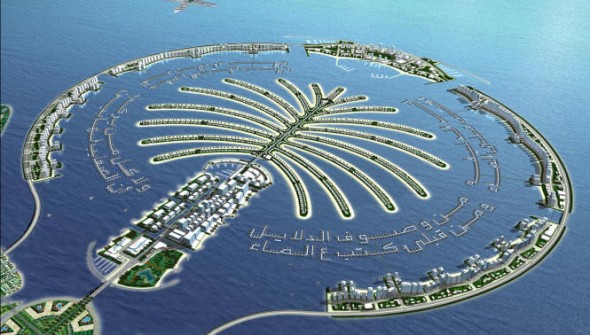 UPCOMING EVENTS
FEBRUARY
Global Village (Feb. 1 – Mar. 1)
 Global Village is the largest seasonal cultural extravaganza in the region that offers visitors an amazing array of festivals, shopping and entertainment in an open-air theme park. With over 12,000 shows from around the world, newly added countries including Germany, France and Italy to the pavilion and themed events for Eid and Diwali, this is a shopping experience that cannot be missed.
Al Marmoum Camel Racing Season (Feb. 4-6, 12-13) 
This racing season aims to maintain and build upon the local and traditional sport of camel racing. Race timings are from 7am to 9am and 2:30pm to 4:30pm.
Dubai World Cup Carnival 2014 (Feb. 6 – Mar. 29)
 A battle between the world's best horses, jockeys and trainers, Dubai World Cup Carnival will feature a series of 11 highly-competitive race meetings. Since its inauguration the Dubai World Cup Carnival has served as an avant-garde festival and has grandly attracted celebrities of the international racing scene. The finale happens March 29 and is, in all fairness, the world's richest race meeting.
Dubai Duty Free Tennis Championships 2014 (Feb. 17 – Mar. 1) 
The best international tennis players and heading to Dubai for the 22nd Dubai Duty Free Tennis Championships.
Dubai Polo Gold Cup Series 2014 (Feb. 24 – Mar. 14)
 Set in the stunning surroundings of the Dubai Polo and Equestrian Club at the Arabian Ranches, the Dubai Polo Gold Cup 2014 will present the world's best polo teams and players who will battle it out for the prize. This final event will be held on March 14 at noon. Guests can dine in the VIP stands, enjoy a picnic on the lush lawns, or party to the beats in the tent.
MARCH
UAE National Race Day (Mar. 7)
 The auto racing season is back in a flash this year at the Dubai Autodrome with round seven of the National Race Day series.
Taste of Dubai (Mar. 13-15) 
A fabulous food, drink and music festival, Taste of Dubai targets an affluent audience who come to sample delicious signature dishes from the fine-dining restaurants of Dubai. Outstanding live music, celebrity chefs and an abundance of epicurean exhibitors join forces to create a festival atmosphere in Dubai's number one al fresco venue.
Big Turtle Race (Mar. 14)  
The Dubai Turtle Rehabilitation Project (DTRP) has successfully rehabilitated and released seven endangered sea turtles, including five critically endangered hawksbills back into the wild. The initiative is based at Burj Al Arab and Madinat Jumeirah in conjunction with the Wildlife Protection Office and is the only project of its kind in the Middle East and Red Sea region. People can track weekly updates of the turtles' escapades; the race will conclude on Friday, Mar. 14, when the turtle that travels the greatest distance will be revealed as the winner.
Art Dubai 2014 (Mar. 19-22)
 As a leading contemporary art fair for the Middle East and South Asia, Art Dubai has become the essential gathering place for collectors, artists and art professionals from across the region. The eighth edition of Art Dubai takes place at Madinat Jumeirah.
APRIL
Middle East Film and Comic Con 2014 (Apr. 3-5)
 The Middle East Film and Comic Con is one of the region's most hyped and anticipated event. The largest popular culture festival in the Middle East, focuses on film, TV, comics, manga, animation, collectibles and pop art. It will feature celebrities, artists, music, art and exhibitors from across the globe.
Dubai Camel Racing Festival (Apr. 6-17) 
This racing festival aims to maintain and build upon the local and traditional sport of camel racing. Through a series of races, Al Marmoum 2014 will share the traditional customs and practices of the region.
Similar stories: