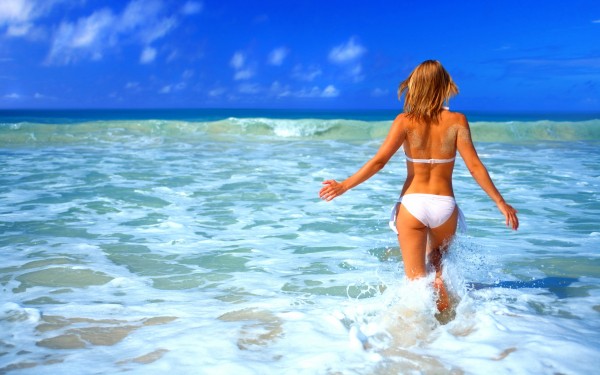 The economy may be sluggish. War and conflict hover in the Middle East and Eastern Europe. Much of the U.S. is coping with drought. But Americans will still be taking summer vacation.
Two-thirds of Americans (66%) have at least one leisure trip planned for the summer of 2014 (now through August), a slight increase from 64% last year and a more notable growth when compared to the 60% who were planning a summer leisure trip two years ago.
Whether it's a positive attitude or merely resignation that "whatever is, is" and we should all get on with our lives, fewer U.S. adults are forestalling vacation plans due to their outlook on the U.S. economy.
Three in ten Americans (29%) say they're less likely to travel this summer due to their outlook on the U.S. economy, down five percentage points from last year and an encouraging 12 points from five years ago. Indications that their outlook on the economy has not impacted their likelihood to travel show (51%) corresponding growth, up eight points from last year and eleven points from five years ago.
These are among the findings from a recent Harris Poll of 2,300 U.S. adults in April. Business travel plans for the coming summer show a marked contrast to leisure travel plans, with the 14% of Americans planning at least one business trip representing a three-point drop since last year and a nine-point slide compared to five years ago.
When it comes to spending expectations, there are again signs that Americans are feeling more secure. Those planning summer leisure travel anticipate spending an average of $1,779 on their trip(s), up over $100 from the average of $1,665 last summer's travelers were expecting to spend. And while anticipated business travel may be down overall, the average summer travel spending for those who do plan on taking business trips is up by more than $400, from $2,231 last year to $2,665 this year.
Beach Bests Them All
When those planning one or more leisure trips over the summer are asked what type(s) of destination they plan to visit, beach locations (44%) are the top response by a wide margin, followed by downtown/center of a city (30%), national/state park (27%) and countryside/rural locations (24%). Roughly two in ten are planning to hit a mountain location (20%), a suburban area (20%), or a theme park (18%) or to go on a leisure/discovery type vacation (17%).
Men are more likely than women to be planning a visit to a downtown/center of city location (34% men vs. 26% women), while those in households with children are more likely than those without to be planning a trip to a beach (53% with, 41% without) or theme park (33% with, 13% without) location.
Home Away
While vacations are often seen as an opportunity to try something new or step outside one's everyday routine, one finding of interest is that many Americans are gravitating toward destinations that might remind them of home. Urbanites are significantly more likely than their rural counterparts to be planning leisure travel to a downtown/center of city location (37% urban vs. 23% rural), while those living in rural areas are more likely to be planning trips to countryside/rural locations (31% rural vs. 22% urban).
Altitude Headaches
Three-fourths of Americans (76%) and the vast majority of those who travel by commercial air at least once a year (86%) say they're frustrated by all the taxes and fees that get added onto the cost of air travel, and one in four air travelers (26%) report having had at least one airline trip cancelled or severely disrupted by weather during the past winter.
Looking at those who most need to optimize their tray table space when they take to the air, over one in four (27%) of those planning at least one business trip this summer say they'd pay extra for a seat in a "working on the go" section where seats don't recline, indicating a strong desire among some travelers to reclaim their in-flight workspace.
And on the technological front, sentiments are mixed. On the one hand, there seems to be a certain level of expectation present, with two-thirds of U.S. adults (67%) and over three-fourths of air travelers (77%) expecting Wi-Fi on airplanes to be provided for free. On the other hand, many don't want their seatmates taking advantage of that free Wi-Fi too soon, as nearly four in ten (38%) say the new rules allowing electronics to be on during takeoff and landing make them nervous. Nearly six in ten U.S. adults (58%) and over seven in ten air travelers (71%) say the ban on cell phone calls on airplanes gives them a much-needed reprieve, and over half of Americans (53%) don't think airlines should allow passengers to use their mobile phones on flights.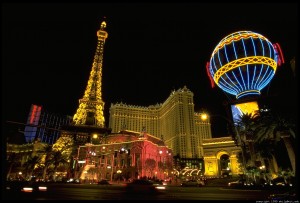 Summer Destinations Near and Far
So, if so many people are hitting the proverbial road this summer, where do they plan to go? Priceline.com says … well, Las Vegas, of course.
Based on advance hotel bookings made on priceline.com, the company was able to pinpoint the Top 10 U.S. Summer Destinations for Summer 2014:
Las Vegas, NV
Orlando, FL
New York City, NY
Chicago, IL
San Diego, CA
Orange County, CA
San Francisco, CA
Washington, D.C.
Los Angeles (Central L.A.), CA
Oahu, HI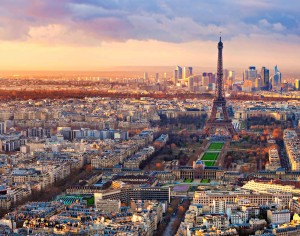 The top ten international destinations getting attention and money down these days are:
London, England
Paris, France
Toronto, ON
Vancouver, BC
Rome, Italy
Montreal, QC
St. Catherines – Niagara, ON
Cancun – Cozumel
Barcelona, Spain
Amsterdam
Finally, since everybody loves a beach, the top ten beaches on this summer's go-to list in the U.S. are:
San Diego, CA
Oahu, HI
Myrtle Beach, SC
Miami, FL
Virginia Beach, VA
Maui, HI
Ocean City, MD
Puerto Rico
Fort Lauderdale, FL
St. Petersburg-Clearwater, FL
Related Stories: