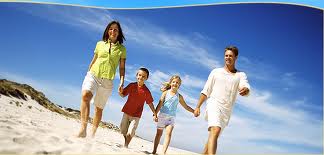 Family bonding may happen over the simplest of pleasures: watching a favorite program on television, going out for ice cream, even a game of Scrabble or Crazy Eights. But chances are it won't have the impact or the lasting memory effects that a trip to a resort in Hawaii or three days at Disneyland might drive.
To that end, a recent poll conducted by Harris Interactive and the U.S. Tour Operators Association (USTOA) found that some of life's most cherished memories are formed on family vacations.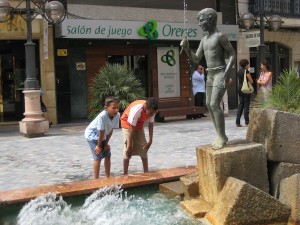 "We assumed there would be a connection between memories and vacations, but it was surprising to learn that some of people's most vivid childhood memories are of family vacations that happened when they were as young as five," said Regina Corso of Harris Interactive, who conducted the poll of more than 2,500 adults and 1,100 youth for the U.S. Travel Association.
Key findings included:
Family vacation memories last a lifetime:  Most adults surveyed (62%) said their earliest memories were of family vacations taken when they were between ages five and 10, and they remember childhood trips more clearly than school events or birthday celebrations.
Like their parents, children cherish family vacation memories:  Youth surveyed strongly agreed that they get to see and do things on vacation that they'll remember for a long time (64%) and that vacations bring their family closer together (53%).
Parents underestimate the value of including grandparents on family vacations:  Children who traveled with their extended family reported that they get to spend quality time with their grandparents (78%), they feel closer to them (60%), and they like to remember stories about what they did with their grandparents (65%).
"These new research findings should encourage parents to plan family trips this spring and summer as a way to strengthen family bonds for generations," said Roger Dow, president and CEO of the U.S. Travel Association. "Families that take time to travel together will have stories to share for years to come."
The survey revealed important lessons when it comes to planning a family vacation, including: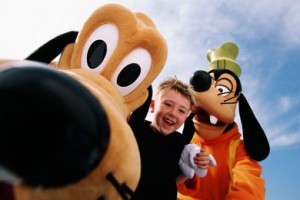 When on vacation, do activities as a family. 
While parents and kids often don't spend quality time together at home and plan separate vacation activities, more than half of children say that vacations are a time to make up for that – and that they get to spend quality time with their parents.
Consider including your children's grandparents. 
Contrary to conventional wisdom, children are enthusiastic about traveling with their grandparents. More than half the children questioned reported feeling closer to their grandparents after a family vacation together.
Do something adventurous or try something new.
 For kids, a meaningful vacation is one where they get to do interesting things – and this is more important than where they stay or where they go. More than two-thirds of the children surveyed believe that a family vacation is an opportunity to try activities that they cannot do at home.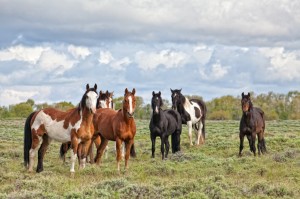 Dude it up: Family Adventures that include horses and "me" time in Wyoming:
The Home on the Range Package at Brush Creek Ranch is a 7-Night Package ideal for adventurous travelers and families, offering endless opportunities to explore Wyoming's magnificent North Platte River Valley and Brush Creek Ranch's expansive15,000 acres. Rates include horseback rides, trail hikes, fly fishing, yoga, hayrides, cookouts, cowboy tales and plenty of great grub. Cabins are large, warm and private and the surroundings, simply serene.
Book seven nights at The Ranch and receive 15% off.  Valid June 9 – August 31, 2013. http://www.brushcreekranch.com/
Like us, join us!