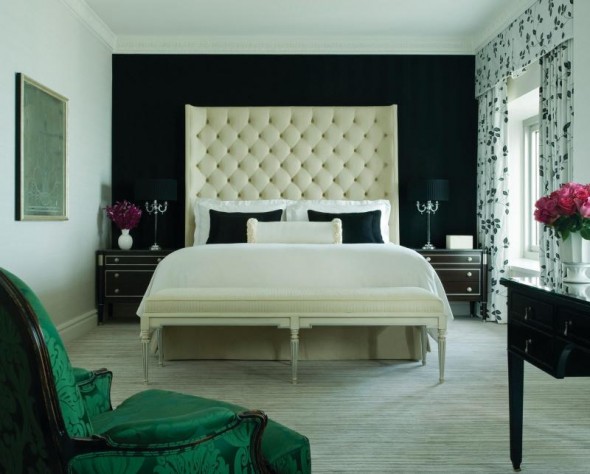 Personalization
Preferences
Pillows
Perfumed amenities
Plush mattresses
Plenty of Places to Plug In
How do you get a good night's sleep? Four Seasons Hotels thinks it has the answer. A new survey commissioned by the international luxury hotel chain indicates that the only thing we all have in common when it comes to a good night's sleep is that our needs and preferences are diverse. But for those seeking rest away from home, the demand for a personalized sleep environment is increasing.
The survey, conducted in late 2013 among 3,148 travelers from the US, Great Britain, Russia and China who have stayed in any hotel, shared insights on what helps them sleep well on the road.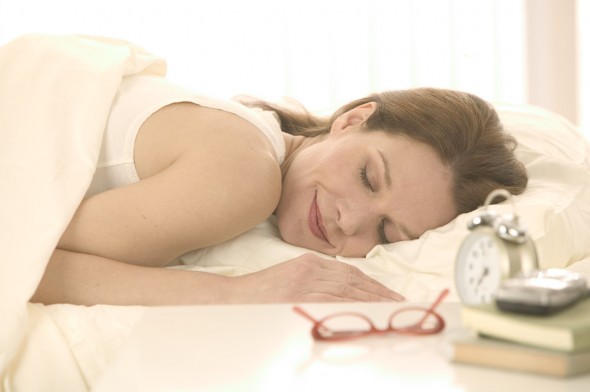 What Makes a Good Hotel Sleep Experience?
92% of respondents expressed distinct preferences on the firmness of a bed. Only 7% of respondents had no opinion on the firmness of the mattress, with 50% saying they like medium, followed by 28% preferring firm and 14% soft.
30% said they requested a room change or took other action –- a handful even opting to sleep on the floor or in the bathtub! — when their hotel bed didn't suit their needs. In general, travelers under 35 are the most likely to speak up, indicating an increasing demand for customization in the future.
44% said they wished they could make their bed at home the same way it's made in a hotel, and 31% have wanted to take home the bed or linens (a desire Four Seasons says can easily be arranged upon request).
Pre-bedtime rituals also varied widely, with Russians and Chinese favoring a hot shower or bath, the British tucking in to bed with a good book, and more than half of Americans saying they like to watch TV before sleeping.
From a list of a dozen nighttime amenities, the favorites were bath salts and oils (23%), room scents (22%) and herbal tea (21%); desired bedside conveniences ranged from electrical outlets for personal devices and smart phones (56%) to a master switch for the window blinds (13%). Younger travelers were most likely to want an iPod dock.
Perhaps the only clear agreement among respondents appears to be that, when traveling, a majority (72%) sleeps on the same side of the bed as they do at home: 75% in the United States and China, 73% in Great Britain and 62% in Russia. Majorities across all age groups and gender, within each country studies, say they sleep on the same side of the bed.
The Bed is Just the Beginning
Survey respondents also indicated that bedding was just one factor in creating their idea of a perfect night's sleep.  Noise levels, the ability to adjust temperature, the availability of fresh air, the need to create a completely dark environment at any time of day, and the inevitable jet lag play key roles that vary by nationality, gender and age.
The Princess and the P's
International travelers appear to have split views on what would make the best night's sleep at a hotel. If P stands for Preference then there is a slight preference for medium (50%) over firm (28%) or soft (14%) mattresses, with varied intensities among all sleepers. Chinese respondents show the strongest preference for medium mattresses (62% over 17% for soft and 16% for firm), followed by respondents from Russia (57% medium, 20% firm, 13% soft) and the United States (43% medium, 32% firm, 19% soft). Respondents in Great Britain are tied between favoring firm (43%) and medium (41%) mattresses. Only 7% across all countries show no preference.
In the United States, both genders seem to prefer a medium mattress. Men (36%), however, are more likely than women (28%) to prefer firm mattresses while women (22%) are more likely than men (16%) to prefer it soft. In Great Britain, men are most likely to prefer a firm (47%) over a medium (37%) or soft (7%) mattress while women are most likely to pick a medium (46%) or firm (39%) over a soft (9%) mattress. There are no statistically significant gender differences in China or Russia.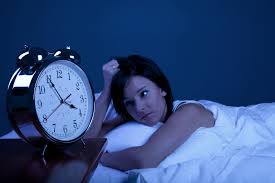 Common Sleep Distractions:

Four Seasons Hotels took this study to heart and created a whole sleep program around it.
The Four Seasons Bed
This may be the next evolution in the hotel sleep experience as the first fully customizable hotel bed, offering travelers a way to effectively choose their own bed and personalize their sleep time during a Four Seasons stay. The mattress system was developed by Four Seasons in partnership with Simmons and allows each guest to have their bed personalized to their unique preference in minutes. A choice of three different levels of firmness is offered, along with a variety of pillows and bedside amenities for customized comfort.
"From the day we welcomed our very first guests for the night more than five decades ago, we have placed supreme importance on creating optimal sleep conditions, along with the intuitive service that has always been the hallmark of Four Seasons," says Chris Hunsberger, Executive Vice President, Product and Innovation. "This new research supports what our guests have told us: everyone has different sleep needs, but the desire for a good night's rest is a universal passion."
"Beyond benefits of increased productivity during business travel and maximizing enjoyment of a holiday, there are serious reasons to get the optimal 7-9 hours of sleep each night, even when travelling," adds Dr. Carol Ash, Director of Sleep Medicine for Meridian Health. "Sleep restores our brain to a baseline level of strength. It is essential for learning and allows us to strengthen our memories. Sleep is important to maintain critical thinking, judgment, spatial orientation, reaction times, and emotional stability.  Lack of it impairs your ability to deal with stress, and strains your relationships."
The Four Seasons Bed: Details
A system of mattress toppers engineered specifically for Four Seasons that offers guests three choices to customize their bed: Signature, Signature Firm, and Signature Plush.
A topper that can be switched in minutes; those returning to a Four Seasons location will find their favorite topper already in place when they arrive.
Gel Touch Foam Center technology that absorbs extra heat, ensuring maximum comfort throughout the sleep.
"One of the interesting findings in the survey is that the younger the traveler, the more likely they are to have specific preferences, and to say so," says Dana Kalczak, Four Seasons Vice President, Design. "As we create new hotels and continually review all our properties, we have a detailed checklist that includes everything from headboard placement to technologies that are intuitive and easy to figure out, silent light switches, and sealing doors to block light and noise from the hallway. We lie on the bed to make sure it's in the best position to enjoy views and watch TV; that there's good light for reading; and that everything a guest might need is within easy reach," she says.  "Frankly, we are obsessed."
Related Stories: