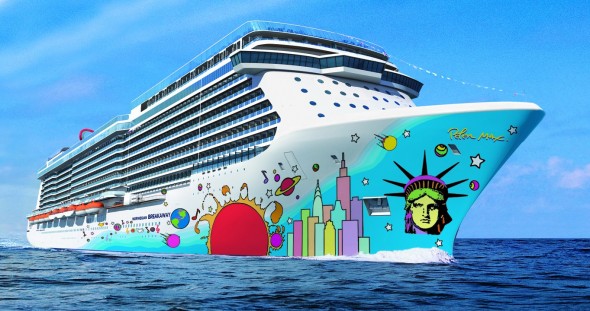 By Bill Becken, senior editor
Norwegian Cruise Line is known in the cruise business as a serious innovator and a company that well-earns its market share. Says Maria Miller, senior vice-president, marketing, "our marketing and advertising convey that drive." As well as the novelty of the company's innovations, such as the Norwegian Freestyle experience, and of their latest vessels, Miller also points to some of NCL's latest strategic marketing partnerships.
"As to innovation, we were the first to create a private island experience," says Miller. "On top of introducing the whole Freestyle Cruising concept, which began with Freestyle Dining. It should be clear that we're choosing to promote vacations embodying both escape and major freedom of choice. All of our marketing efforts and assets are directed toward that.
As a brand and company, she adds "we find such innovation critically important, both for our market positioning and for our efforts in simply attracting and keeping customers. Freedom and flexibility are simply core to our brand and to the Norwegian experience. That's what 'Freestyle Cruising' means to us: that our community, Norwegian's vacationers, whether new or repeating, can shape their own vacation, on their own terms."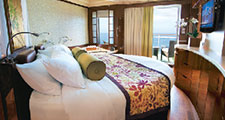 Norwegian has taken that concept to the point of introducing some very purpose-built ships — such as the Norwegian Breakaway and the Norwegian Getaway — giving even more flesh to the 'Freestyle Cruising' concept. Then, over time, Norwegian managed to expand "freestyle" to include entertainment and to some extent, accommodations, as well as dining. "Throughout the whole cruise, we offer a multitude of experiences," she says, "that very conveniently repeat throughout the week."
Thus, a guest is not constrained to a particular dinner seating or a singular show time or sometimes to even a particular dinner or show location. "If you don't like a particular show time or venue, no worries. You'll have the opportunity to see the show later. This kind of intentional freedom and flexibility is simply central to our brand. It gives us not only a competitive advantage, we think, but helps travel agents more readily differentiate us among the brands."
Norwegian Breakaway
Recently a special marketing effort highlighted the essential attraction of the firm's latest ship, the Norwegian Breakaway. "Guests will find true innovations on it, like the Waterfront. It's the first ever waterfront-dining-entertainment experience at sea," says Miller. The Breakaway, homeported in New York City, also has, thanks to the skills of Norwegian's product development teams, been refashioned to feature the classic motifs and symbols of the Big Apple.
Norwegian's target market is a subject that is naturally the focus of her teams, says Miller: "I always address the 'who' question both psychographically and demographically. First, we envision freestylers, outgoing and living life to the fullest, as a community: those who, according to one of our more memorable campaigns, 'cruise like a Norwegian.' These are the people for whom the brand will resonate really well.
Then, Miller notes the cruise company's demos add an additional layer: those for whom cruising can be a great alternative vacation. These include the young, old, families, multigenerational families and groups, friends, couples, singles. "We are continually crafting our products and experiences to attract our particular psychographic and demographic profiles," she says.
The concept works well for the large ships, such as Norwegian Breakaway and Norwegian Getaway. But also applies throughout the fleet, to the Norwegian Epic, for example. "All of those people who are part of the groups we're marketing to — we've got any number of products and services to offer them."
Miller points to specific brand partnerships — for example, one with Nickelodeon — to support the line's new appeal and to spotlight new spaces aboard ship. For instance, the Aqua Park and Haven — the latter is exquisitely designed in the manner of a country club, specifically to appeal to adult tastes. "It's all about what we can do on our ships," says Miller, "that is, the experiences and the products we can provide, including experiences to be found in the destinations we serve and shore experiences we provide. Our target market can thus become very broad; and our products, we believe, can be described very, very attractively by travel agents, to their great benefit."
Similar Stories: