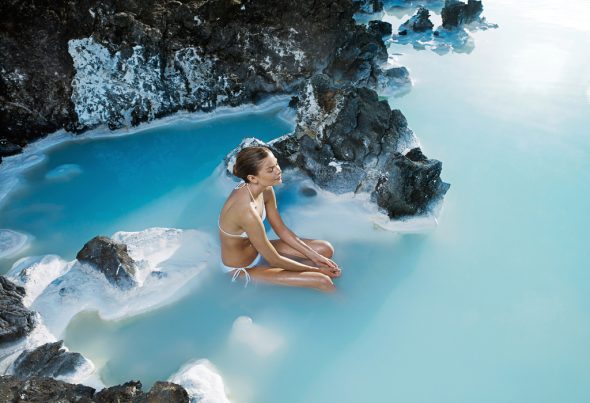 Why Wander Alone?
Have you ever dipped into a gourmet meal with a group of business associates? How much of that plate did you actually taste? Traveling alone is having a feast all to yourself. You taste every morsel and when the taste runs its course, you sample something else. You see the colors, feel the textures, smell the scents, hear the percussions. These are not things that slip by because you are always engaging in conversation or worried that a travel partner may not be having such a good time. You are in control and you can come and go as you please. For many travelers, it will be the only time that such things are possible: to be anonymous and even invisible, to be the observer, to have one's thoughts and one's circumstances completely to one's self. At its most minimal, traveling solo is an exciting adventure. At its most intense, it is scary and character building, offering lessons and memories that will last a lifetime.
Sure, there are downsides to traveling solo. Strangers come up to you and take up your time; you are vulnerable to predators and do have to manage a degree of vigilance; then there's no one to watch your bags while you find a fountain, or a buddy that makes sure you get on the right train. And there are those feared moments of loneliness, all part of the package.
But then there is the great book read, undisturbed on a deserted beach or the wonderful walking path accidentally discovered and blithely taken. There is the meal enjoyed in an outdoor bistro while writing entries in a journal and the conversation with a stranger on a train that turns into a temporary friend and travel mate.
And while traveling through Africa alone may not be everyone's cup of tea, places like Bangkok, Copenhagen, Paris, Reykjavik, Shanghai and Vienna call out to solos with reality fairytales of magical possibilities.
Traveling Solo in Bangkok
Most of Thailand could be considered tourism heaven. Beaches are vast, white and clean with chic resorts to budget bungalows to match the interests. Bangkok, a crowded city of 6.3 million souls is a perfect place to plan a Thailand journey. Hotels vary, from the eco-friendly Bangkok Treehouse to the Lanna-style Siam to the legendary Mandarin Oriental. Backpackers also have their pick of properties, especially near Khao San Road. The city is easily navigated by tuk-tuk, those pedal carts, mostly motorized now that ferry folks through otherwise often impassable city streets. Food is everywhere and cheap. Head to the many street markets and night markets for steaming stalls of satay and spicy noodles, and all manner of religious amulets, souvenirs and creative clothing designs. Wellness pursuits are big in Thailand – and relatively inexpensive. The Wat Pho temple complex in the Phra Nakhon District, offers very inexpensive Thai-style massages to walk-ins in a large group setting. Or one can opt for more opulent surroundings at Spa the Mandarin Oriental.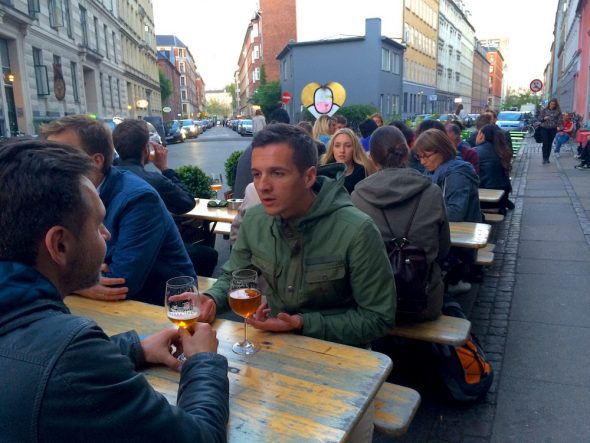 Traveling Solo in Copenhagen
Grab a bike and get rolling. Copenhagen requires very little orientation, as the whole city is bike and pedestrian friendly and full of youth culture. Stay at the Absalon Hotel, comfortably located between Tivoli Gardens and the café and nightlife of the Meatpacking District in the Vesterbro or western section of Copenhagen. It's an easy walk from there to the Stroget, a pedestrian shopping artery that cuts through the heart of Copenhagen and remains one of the longest pedestrian byways in Europe. Copenhagen is the place for craft beers and the latest trends in Nordic cuisine. It's easy to find inexpensive cafes, but inveterate foragers can head to Torvehallerne and find a complete fantasy of Nordic Cuisine from coffee to gourmet oatmeal with cheese to hanging herring to gourmet chocolate, all sold in sparkling indoor/outdoor glass stalls. And then there is NOMA, considered one of the top restaurants in the world.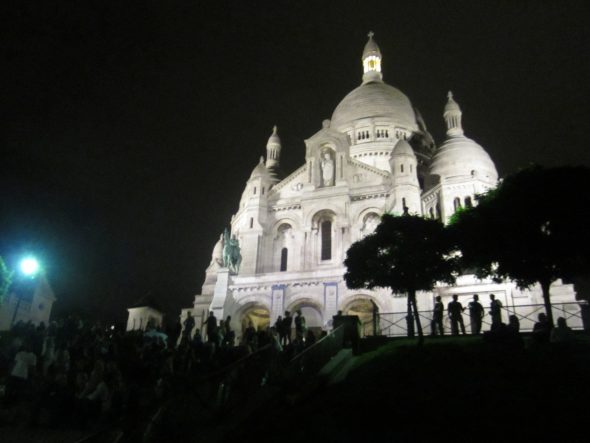 Traveling Solo in Paris
Paris, just by being Paris, is as romantic as it gets. You don't need a Bogart or Bergman to shepherd you through it. In no time you will be in your own movie, finding your own daring leads to walk you through a storyline of your own devise. Wandering solo through some of the city's great museums of art and culture is an especially fine treat as is savoring a café au lait at a sidewalk table overlooking the Seine. Shopping can be an adventure in self-discovery as designer one-off shops allow budget-minded dressers a shot at looking hot in the duds celebrities toss. Try Rue du Commerce, where the locals go to fashion up.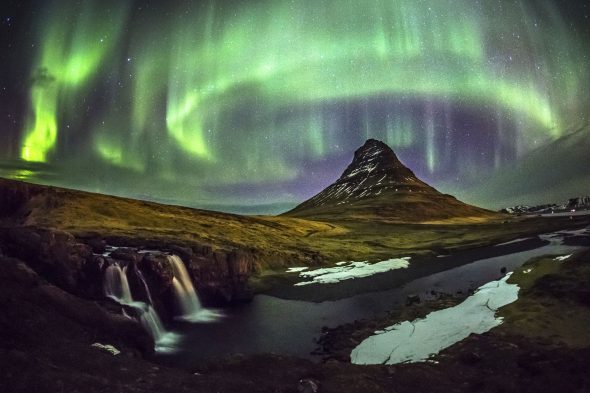 Traveling Solo in Reykjavik
Considered one of the safest cities in the world for women, Reykjavik rarely disappoints those looking for escape, amusement and cold toddies in hot mineral springs in the land of the midnight sun. The city is easily navigable by foot, bike and bus. It has a great party seen, particularly around the main shopping street, Laugavegur. Barhoppers wander into the streets at closing time and the party continues. Dining can be an adventure here where meaty stews are the staples. But it is all an adventure, clothes on or clothes off as nearly two-dozen hot mineral pools around the city offer sublime soaking. Blue Lagoon is the top choice for most travelers – cocktails in the lagoon come with the price of entry. But, for all it offers in scenic beauty and exotic experiences, Reykjavik is also a pricey destination. Shopaholics should look elsewhere.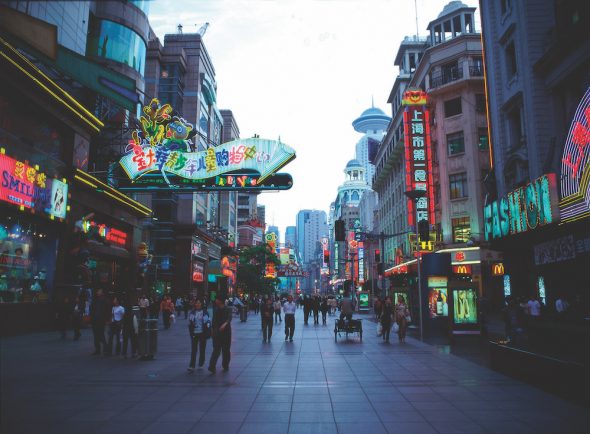 Traveling Solo in Shanghai
Shanghai can be overwhelming, even for the most seasoned of travelers. But once you bite into it the city gives way like a steaming dumpling. Wander the Bund, that mile of style along the Huangpo River for a look at old and new Shanghai. Designer studios mix with posh new and rebuilt hotels, top restaurants and historic neighborhoods overlooking ships and yachts that ply the waters. The Shanghai Museum of Fine Arts and the Natural History Museum are worthy draws. Shopping, whether at the Yuyuan Gardens, fashionable Nanjing Road or the Hongkou district of Sichuan road, provide some of the finest silk designs at bargain basement prices. Tailoring is often done on the spot. Remember that this is China and the land of well-made fakes. If you want a real designer watch, go to the Hualian Shopping Mall. Also, be aware that ATM cards and often credit cards too are not easily managed outside of hotels and designer boutiques. This is a cash country. Take plenty.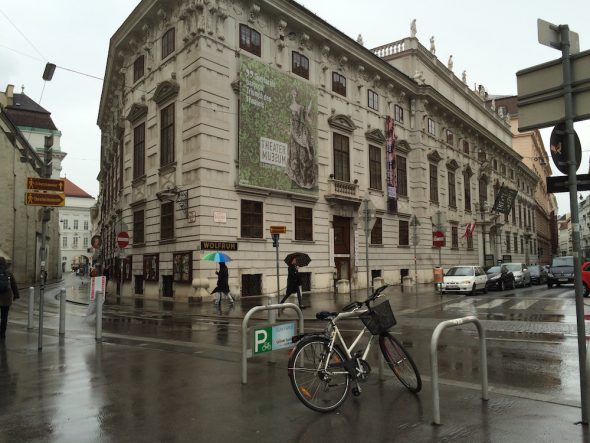 Traveling Solo in Vienna
Vienna is one of the easiest cities in Europe to navigate, whether by it's sensible subway system or easy walking routes through the old city. Find plenty of clean and inexpensive pensions there for lodging around MariaHilfer Strasse, or stay in more luxury minded places, such as the Hotel Imperial or Ritz-Carlton. Start with a Viennese Coffee and sacher torte at the famous Café Sacher, a throwback to an era Freud might have known, then hit the Museum of Fine Arts, near a cluster of museums that also includes the Leopold Museum. Find your fill of Bruegal the Elder at the former and all the Gustav Klimt and Egon Schiele you can handle at the latter. Treat yourself to a coffee and an art book at the Fine Art's dreamy tearoom, with its golden dome and hand-painted walls. Then walk down MariaHilfer Strasse for shopping and people watching, or head to the river area where you can walk along the Danube and wonder what famous thinkers may have taken this path before you.