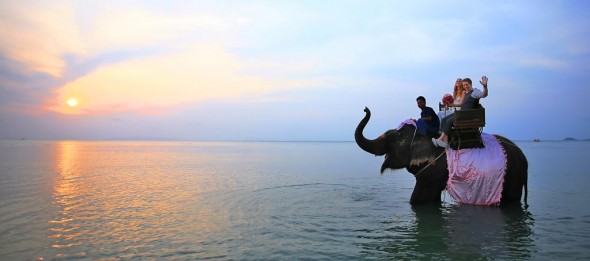 Call it "Recession Fatigue," "Budgeting Blues" or the "Worth It" syndrome, but Americans are trading in their cost conscious habits for some "worth it" time when it comes to planning their vacations.
The latest MMGY Global/Harrison Group 2012 Portrait of American Travelers report, which surveys a nationally representative survey of 2,527 U.S. households, released some pre-recession style results last month in finding out just what gets America's leisure travelers to book.
The survey revealed a new optimism felt by U.S. travelers. Significantly more leisure travelers are now claiming a formidable optimism about "their own future," "the future of their children," "their jobs," "their companies" and "the world in general" – a notable change in attitude from just two years ago.
Some of the highlights of the report were surprising. The acts of "trading down" and "staycations" at home are giving way to memory-making trips that respondents deemed as "worth it."
Some 26% said they now prefer luxury accommodations versus the 15% who posited that response a year ago. Eight in 10 now prefer a full-service hotel or resort compared to seven in ten in past surveys. There is an emphasis now in "quality" over "savings," with a willingness to pay full price for getting the quality and service expected, and in a departure from past surveys, travelers today are more interested in the destination (34%) and type of trip (33%) they want, than the act of setting a budget (18%) or searching first for deals (8%).
While the number of vacations Americans are taking has not changed, perceived "value for the price" for those trips remains the most influential factor for 90 percent of those travelers when choosing lodging. The influence of "value" in the selection of a hotel or resort has increased while at the same time the survey notes a decline in the influence of room rates. Thus, it can be said that travelers really do make a distinction between "price" and "value."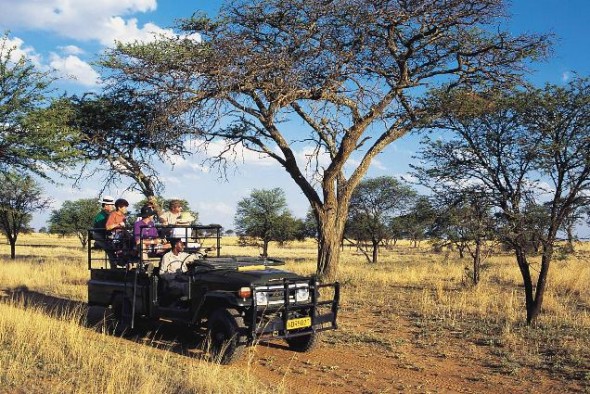 Trip Types for 2012
The survey showed that outdoor action trips were as popular as urban-based vacations in 2011, and each type of getaway has become even more popular in 2012. Less-active general sightseeing vacations showed a significant decline (29 percent in 2011 to 26 percent today) as did gambling trips and sporting event vacations.
"Togethering" vacations, however, are distinctly on the rise with 43 percent of leisure travelers noting family getaways as the primary purpose of at least one of their leisure trips during the past year (verses 40 percent in 2010). That spike in multigenerational travel might reflect in the fact that 23 percent of all active leisure travelers are now grandparents, and 37 percent of those took at least one vacation with their grandchildren during the past 12 months (compared to just 32 percent in 2011).
Targets for Trips in 2012
Where are travelers going this year? Top states delivered in the survey remain California, Florida, Hawaii, New York and Arkansas. But the allure of several other domestic spots are on the rise: Louisiana, Michigan, Oregon and Washington, DC, saw increased interest this year while Alaska, Hawaii, Arizona and Tennessee saw decreases in interest.
Destinations offering outdoor recreation are on the rise: Utah mountain resorts, Lake Tahoe (Calif. and Nev.), Gatlinburg (Tenn.), Pocono Mountains (Pa.), as well as coastal spots like the Mississippi and Florida Gulf Coasts, Atlantic City (N.J.), the Outer Banks (N.C.) and South Carolina shoreline.
And then historic or themed cities and destinations remain on the list as well: Colonial Williamsburg (Va.) and St. Augustine (Fla.), the wine-centered countryside of Napa Valley and Sonoma Valley (Calif.) and ever-glitzy Las Vegas (Nev.). Fewer U.S. travelers indicated interested in international trips this year, dropping to nine percent of all leisure travelers today (versus 11 percent a year ago).
Meanwhile, how travelers learned about their destinations this year or initially researched their trips showed some strong changes from previous years. While less than one in 10 leisure travelers accessed the Internet through an iPad or tablet computer in 2011, this has increased nearly four-fold to 27 percent in 2012.
The survey showed that travelers now use tablets more regularly when comparing prices, making air travel, lodging reservations, or purchasing tickets to attractions and other activities.
Smartphones are more likely to be used for activities on the go, such as finding nearby restaurants and shops, navigation, scanning QR codes, or using check-in features or apps such as Facebook Places and Foursquare.