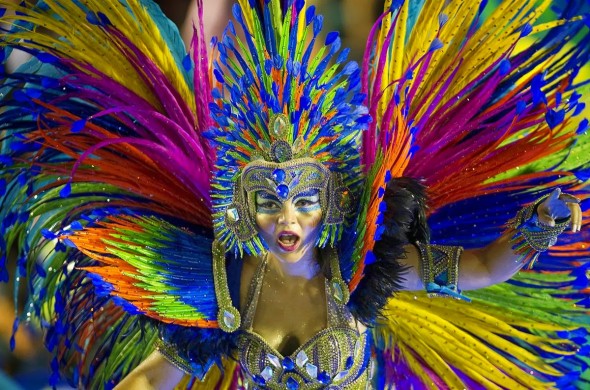 Celebrity Cruises is putting pomp and circumstance into a selection of specialty cruises for the 2015-16 sailing season. A series of  "Signature Event Sailings" put cruisers in the center of iconic global events and celebrations as part of their Celebrity vacation while sailing to popular locales in Europe, the Far East and South America.
The secret feature to these sailings is inside access. Celebrity's Signature Events immerse guests in culture-rich destinations with specially designed shore excursions that place them in the middle of the action or a VIP vantage point. For instance, vacationers can set their sights on celebrating the star-studded Cannes Film Festival, the historic Redentore Festival in Venice, Italy; Chinese New Year in Hong Kong, Carnival in Rio de Janeiro, Brazil; and more. Guests also will be entertained and engaged onboard with unique shows, speakers and activities inspired by the highlighted world event.
Celebrity Cruises Signature Sailings for 2015-16 include:
Anzac Day – 100th Anniversary Commemoration in Turkey: As part of a 12-night Turkey and Greece cruise departing on April 22, 2015, history buffs can step back in time with a visit to the battlefields of Gallipoli, one of the world's most historically significant military sites, during the 100th Anniversary of Anzac Day. Guests also have the chance to take a tour of the Gallipoli Peninsula. Onboard Celebrity Constellation, vacationers will learn about World War I and II from a noted historian and author, plus there will be a special viewing of the 100th Anniversary of Anzac Day service televised from the beaches of Gallipoli as well as a commemorative onboard ceremony.
Cannes Film Festival: On a 10-night Mediterranean cruise, departing on May 11, 2015, from Barcelona, Spain, Celebrity Equinox makes a visit to Cannes, France for the Cannes Film Festival. Vacationers indulge in A-list Hollywood glamour and sophistication with exclusive VIP events featuring live music, cocktails and views. Onboard, guests can enjoy Celebrity's film festival ­– a celebration of past Cannes Film Festival winners – and watch live presentations from a film historian.
Redentore Festival in Venice: This 14-night Turkey and Black Sea cruise, departing on July 5, 2015 from Istanbul, Turkey, will visit Venice, Italy during the historic Redentore Festival – a festive celebration that dates back to 1577. Onboard Celebrity Constellation, guests can watch some of the most prolific fireworks displays in the world illuminate decorated boats gathered in Saint Mark's basin, and enjoy a themed poolside and interactive masque event inspired by a Venetian masquerade ball.
The British Open in Edinburgh: Departing on July 15, 2015 from Amsterdam, Netherlands, golf enthusiasts can enjoy the oldest and most prestigious of the major professional golf championships – the British Open – while on the 12-night British Isle cruise aboard Celebrity Silhouette. Celebrating the championship's 144th year, vacationers have VIP experiences that include onboard events hosted by a golf pro, entry at the historic championship in St. Andrews, teeing up for a round of golf on stunning courses in three different locations during the sailing, and the rare opportunity to walk the Old Course.
Carnival in Rio de Janeiro: Guests can be part of the action in Rio de Janeiro, Brazil during Carnival by sailing on Celebrity Infinity's 14-night South America and Rio Carnival cruise, departing on January 31, 2016 from Buenos Aires, Argentina. Vacationers can samba down the Sambadrome of Rio in an extravagant costume and watch the vibrancy of the Samba Parade from grandstand or VIP seating. The party continues onboard, as professional samba dancers grace the stage and invite guests to learn the Brazilian dance moves and show off their new skills under the stars at a Latin-themed celebration with music from South Beach to South America.
Chinese New Year in Hong Kong: Guests celebrate the Chinese New Year in one of the most vibrant cities of the Far East – Hong Kong – during the 14-night Chinese New Year cruise, departing on January 31, 2016 aboard Celebrity Millennium. While in Hong Kong, guests explore historic landmarks, from the Wong Tai Sin Temple to Kowloon Walled City Park, and participate in local traditions. While at sea, guests are given live performances by Shaolin Monks. They can take Tai Chi lessons and celebrate the "Year of the Monkey" with more onboard events.
Related Stories: