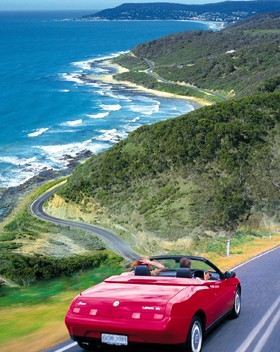 In approach of the summer vacation season, as travelers rachet up their plans for exploring places far away, a word about driving overseas is appropriate.
Traveling along many of the world's alluring roadways can be deadly. It turns out that motor vehicle crashes — not terrorism, crime, infectious disease or plane travel — are the number one killer of healthy Americans abroad, according to the U.S. State Department.
In Thailand,  – a country roughly comparable in population to Britain – there were motor vehicle 9,205 deaths recorded in 2011, more than four times the amount occurring on British roads. More than 90 percent of the world's overall road crash counts occur in low- to middle-income countries, such as Kenya and Mexico, according to the World Health Organization. The infrastructure often cannot keep pace with development and the proliferation of cars on the road. Roads and vehicles, which often have no seatbelts, more often than not suffer from poor maintenance, and sporadic law enforcement and substandard driver training.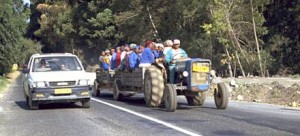 Whether driving or walking in these foreign locales, tourists are particularly vulnerable because they are on vacation and often more carefree, less defended, and somewhat on autopilot even though they are completely out of their familiar environments. Habits in such instances, such as wearing helmets and seatbelts, often become compromised.
Americans who plan to drive abroad need to carry a current International Driving Permit as well as a legal U.S. driver's license.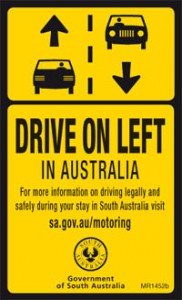 Although often in countries where English is the primary spoken language an IDP is not required, though it is recommended, in places where English is not widely spoken an IDP is necessary. In more than 40 countries around the world, one cannot obtain a rental car at all unless in possession of an IDP.
According to the U.S. Department of State, only two offices are authorized to issue IDPs in the United States: the American Automobile Association (AAA) or the American Automobile Touring Club, which offers IDPs through the National Automobile Club. AAA's Canadian counterpart, the Canadian Automobile Association (CAA), is the only authorized distributor of IDPs in Canada.
Tips on Driving Abroad
Obtain an International Driving Permit (IDP).
Carry both your IDP and your U.S. state driver's license with you at all times, as many countries have different driving rules. If possible, obtain a copy of the foreign country's driving laws before you begin driving in that country.
Check to see if the country of destination has a minimum and maximum driving age.
Be aware that certain countries require special road permits, instead of tolls, to use their divided highways, and they will fine those found driving without a permit.
Always "buckle up." Some countries have penalties for people who violate this law.
Many countries require you to honk your horn before going around a sharp corner or to flash your lights before passing.
If you rent a car, make sure you have liability insurance. If you do not, this could lead to financial hardship.
If the drivers in the country you are visiting drive on the left side of the road, it may be prudent to practice driving in a less populated area before attempting to drive in heavy traffic.
Always know the route you will be traveling. Have a good road map, and chart your course before beginning.
Do not pick up hitchhikers or strangers.
When entering or exiting your vehicle, be aware of your surroundings.
Driving abroad: Weird Rules of the Road
France – all drivers are required to carry a breathalyser
Scandinavia – it is illegal to drive without headlights, even in daylight
Spain – if you need to wear glasses, you are required to carry an additional pair when driving
Germany – it is illegal to drive without Winter tyres at certain times of the year
Belarus – it is illegal to drive a dirty car
Spain – in some cities, cars must be parked on different sides of the road according to the day of the week
Serbia – compulsory equipment to be held by driver includes a tow bar and 3m rope
Russia – it is forbidden to pick up hitchhikers
More information about Driving Overseas