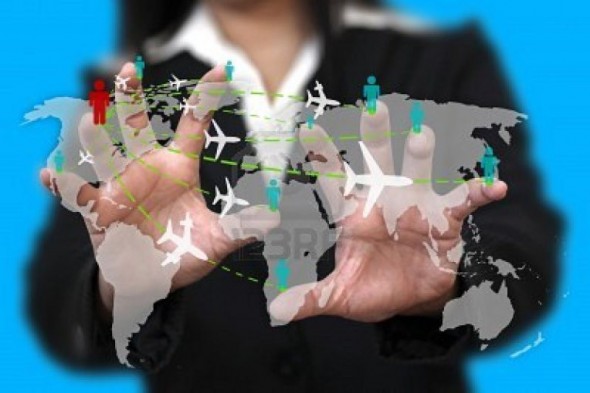 For those agents managing travel for business clients, many of whom are governed by strict pricing policies, the news is not bad. According to the 11th annual American Express Global Business Travel Forecast 2015, released late last year, air, hotel and ground transportation prices will be neutral to slightly higher across the spectrum. While this trend may not last, corporate travel managers can use the news to collect insight and data that will protect them from price jolts that may be further off on the horizon.
"With new hotel supply limited in many major markets, air industry consolidation and a higher focus on yield management around the world, the slight increases in business travel demand expected should put more pricing power in the hands of suppliers next year," said Patricia Partelow, Vice President, Head of Global Business Consulting, American Express Global Business Travel.  "Consequently, it will become even more important for travel managers to have access to relevant and reliable data on their company's travel spend."
Asia/Pacific Slowdown
The forecast reviews travel costs country by country, with certain regions showing more movement than others. For instance, the Asia/Pacific region (APAC), an area of robust price lifts over the past decade will be seeing a slowdown in 2015: airfares decreasing or rising by a percent or two. In Thailand, political turmoil this summer severely slowed inbound tourism, and austerity measures in China are affecting demand in the luxury hotel market.
North America's Upward Slope
In North America, the forecast predicts hotel rates moving upward in the long-term, bolstered by increasing demand, economic growth and a contraction in new inventory. Mid-range hotels are investing in major renovations to attract more business travel bookings and deliver more value to these guests.
"In the Americas, single digit increases are expected to continue for the fourth year in a row, although North American hotel rates are predicted to trend upwards in 2015, buoyed by these noted factors," said Pedro Paredes, Vice President, Global Business Consulting. After an extended period of relative weakness, hotels are looking to capitalize on favorable market dynamics to increase profitability. Moderate and upscale hotels are exploring ways to further differentiate themselves from the competition. Mid-range properties look to renovate their sites and improve their offerings and high-end properties look to deliver higher levels of customer service."
Europe: Some Bright Spots
Travel to Europe presents a slightly different profile as next year's prices are expected to remain flat and possibly trend downward, especially as airlines add capacity to transatlantic routes, leading to a lowering of fares and a wider range of choices.
However, short-haul business travel demand in Europe may be on the decline as corporations tighten their travel policies — causing some carriers to reduce capacity for this segment.
"Across Europe, the Middle East and Africa (EMEA), a larger number of cities are expected to add higher hotel-related taxes for travelers in 2015, making it more difficult for companies to accurately determine hotel pricing in advance in these areas," added Paredes. "Additionally, Germany, which was predicted as a European bright spot in the 2014 Forecast for boasting a strong economy within the European Union, is now predicted as one of the slower-growth countries in Europe. The United Kingdom, a bright spot in 2014, is expected to continue to flourish with rates predicted to significantly outpace the rest of the region in 2015."
Ground transportation rates in Europe are expected to remain flat or slightly reduced in 2015, mostly due to increased competition across multiple countries. At the same time, rail travel continues to strengthen as European legislation and private companies work together to develop initiatives that increase cross-border operations. High-speed travel accounts for 30 percent of the overall long-distance passenger rail traffic in Europe, and a variety of countries within the region are making way for high-speed rail developments that will increase use and capacity across the continent.
Latin America: Conservative Momentum
Latin America, however, is presenting a mixed profile for price growth evidenced through various countries and their levels of economic growth, but experiencing conservative growth overall.  New European and American air routes are adding to choices and capacity, but airfares are predicted to rise slightly overall.
A demand from US corporations with manufacturing interests in Latin America is expected to create a seller's market and contribute to mid- and upper-range hotel property increases across the region. With reduced supply compared to demand in many cities, prices at business-focused hotels are forecast to rise. Brazil will continue to stay in the international spotlight, especially as it hosts the next global sporting event in 2016. However, with a parallel prediction of an economic slowdown, prices in Brazil are expected to remain steady.
Caveats and Opportunities
"Overall," said Paredes, "with persisting economic uncertainty in specific regions and countries, the balance of power is expected to shift back to suppliers, thus putting additional cost pressures on travel managers responsible for optimizing travel spend and in working with their travelers to do so. In this environment, organizations and their travel managers will need to be extremely disciplined in defining their travel objectives in relation to their corporate strategy and enforcing the related travel policy.
"Business travelers, themselves, should become well versed in their company's travel policy and even participate in annual review processes to ensure more uniform understanding. And as suppliers look to raise rates, many may not be able to do so directly. Therefore, business travelers and their travel managers should be cautious of ancillary fees and hidden costs that may affect their organization's ability to optimize spend," noted Paredes.
Similar Stories: