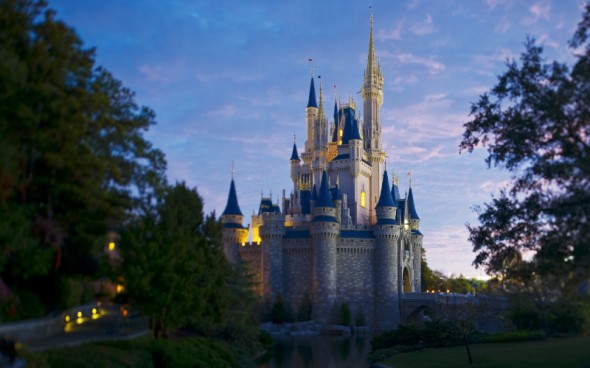 Adventures by Disney remains the go-to company for guided group travel worldwide, especially for families. So it is not surprising the happiest tour company on earth has three new United States-based vacations set to launch at the beginning of this summer. Showcasing adventures in Central Florida, Montana, and Washington, D.C. & Philadelphia, tours will offer families some unforgettable ways to bond while explore America and immersing in its history.
Each of these weeklong trips is filled with activities particular to the destinations visited. In Central Florida, for example, families will enjoy unprecedented backstage access and VIP experiences at Walt Disney World Resort, airboat through Florida marshlands and thrill in a visit to the "Space Coast."
Montana offers glamorous camping, or "glamping," near Yellowstone National Park and a stay at a dude ranch in Big Sky. And, of course, American history comes alive during a visit to the nation's capital, and the country's first capital city nearby.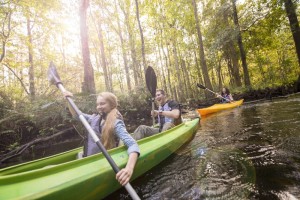 Walt Disney World Resort & Central Florida
This unprecedented trip includes backstage access and magical VIP experiences at the Walt Disney World theme parks, exclusive dining opportunities, outdoor adventures in the wilds of Florida, a private lunch with an astronaut and more.
Take part in a privately guided safari at Disney's Animal Kingdom theme park and go behind the scenes of the revolutionary Rivers of Light show before taking a VIP seat to enjoy this new nighttime spectacular.
Savor unique world-class dining opportunities, such as an exclusive dinner at Disney's Contemporary Resort chef's kitchen.
Learn how Disney magic is created and receive special behind-the-scenes access during one-of-a-kind experiences with Walt Disney Imagineers.
Enjoy special Disney FastPass+ selections at the Walt Disney World theme parks, including premium access to Seven Dwarfs Mine Train, Toy Story Mania! and other popular attractions.
Explore Central Florida's unique natural wonders on land – by zipline, swamp buggy and on horseback – and on water in kayaks and aboard an airboat.
Go in-depth with an astronaut and learn firsthand what it takes to soar into space.
Disney in Montana
This wild west adventure includes luxury camping adjacent to Yellowstone National Park, plus a dude ranch experience in beautiful Big Sky, and active excursions through amazing natural landscapes.
Enjoy upscale camping, explore nature while biking in the backcountry and listen to storytelling under the stars.
Get hands-on at an authentic dude ranch complete with fun family activities like horseback riding, whitewater rafting, fly-fishing and a private riverside cookout.
Experience the beauty of Yellowstone National Park during the centennial of the National Parks Service and witness the explosive power of Old Faithful.
Disney Goes to Washington, D.C. & Philadelphia
Experience American history as it comes alive on this immersive adventure at some of America's most iconic landmarks, including delightful encounters with characters from the past, a fun-filled scavenger hunt and storytelling at every stop along the way.
Take a sweeping tour of Philadelphia on a privately guided trolley excursion to legendary landmarks, such as the Liberty Bell, Independence Hall and the Reading Terminal Market.
Walk in the footsteps of such historical figures as George Washington, Benjamin Franklin, Thomas Jefferson and Betsy Ross while visiting Washington, D.C. landmarks, including the Capitol, Library of Congress, the Newseum and more.
Discover the history of Gettysburg on a fun, interactive tour that details this famous battle, President Lincoln's speech and the lifestyle of the era.
These adventures and tours join an existing line-up of more than 30 other options by Disney guided group vacations to some of the world's most in-demand destinations. Two Disney-trained Adventure Guides, along with local experts, ensure that every detail of the vacation is taken care of, allowing travelers to create great memories without the stress of planning.
Related Stories: