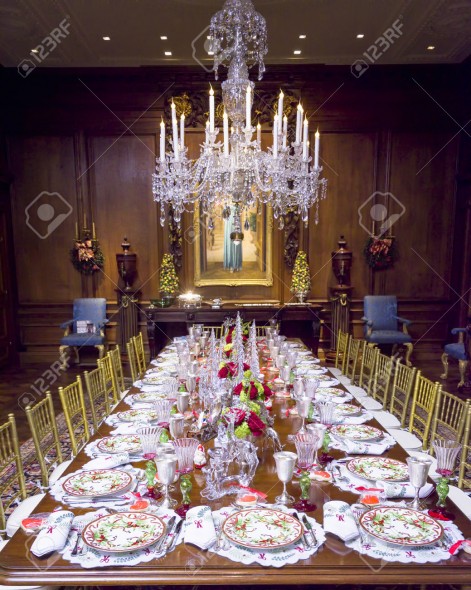 Americans will splurge an average of $203 in order to have a once-in-a-lifetime dining experience at a gourmet restaurant, according to a recent online survey by Harris Poll sponsored by Michelin.
The poll queried more than 2,000 U.S. adults, revealing some surprising preferences about great food experiences:
Millennials (ages 18-34) on average would pay $282 for this culinary experience, compared to those diners ages 45-54 who would shell out $170, and $122 for those 65 and older.
Geographically, diners in the West are much bigger spenders, saying they would pay $352 for an unsurpassed meal, which is essentially double what people would pay in the Northeast ($182), the South ($149) and Midwest ($148).
Gender is also a factor, according to survey results. Men are willing to drop an average of $241 for a once-in-a-lifetime dining experience, while women are inclined to spend considerably less on average, at $166.
A quarter of the participants in this survey say that steakhouse cuisine is their favorite choice for dining.
Italian ranked as the second choice nationally for the meal of a lifetime. Notably, nearly 1 in 4  Northeast diners (24 percent) favor Italian fare, versus 18 percent in the South, 15 percent in the Midwest and 17 percent in the West. Tied for American adults' third choice are Mexican, American and Continental, all at 13 percent in the survey.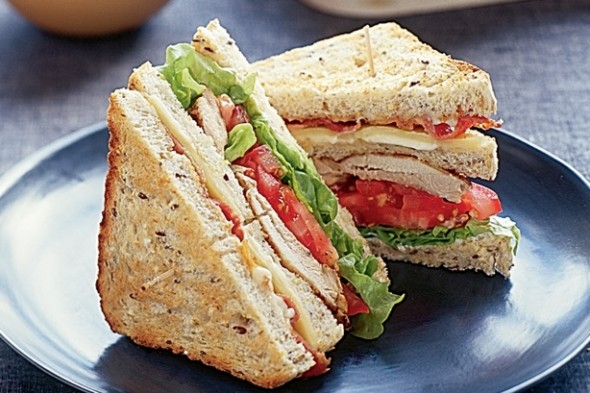 What Price for that Plate?
In what is lately called the Club Sandwich Index – a survey by Hotels.com that reveals the best eating cities for hungry guests, Geneva priced out as the most expensive place to buy a club sandwich. As top on the list of price per dish, to order a burger plate in Geneva will cost $37.33 and a club sandwich will set you back $30.31. If you want wine with that dish,  pay $12. A cup of coffee will cost a mere $6.12.
South Korea emerges as the most expensive destination to enjoy a teatime
Mexico City replaces New Delhi as the destination with the most affordable club sandwich ($9.65 over New Delhi's now $11).
A glass of house red wine in a 5-star hotel in Paris costs more than a club sandwich in 19 other cities, including New York City, Dublin, Sydney and Berlin and tops the list of the most expensive glass of red you can buy from a list of 28 cities. By contrast, the most affordable glass of wine can be found in Madrid, with guests paying only $4 on average.
For that necessary cup of morning java, Asia dominates the list for the costliest cups of coffee on the planet.
All top five most expensive cities for a cup of coffee on average come from Asia: Seoul ($9.60), Tokyo ($8.39), Beijing ($7.59), Hong Kong ($7.30) and Taipei ($6.75).
On average, the cheapest spot for a cup of coffee goes to Bogota, Columbia ($1.50)
Guests also paid high prices for their caffeine fixes at 5-star hotels in London ($8.63) and Singapore ($7.93).
Average price per Items, including taxes and fees (Note: prices in GBP)
         CITY                                  meal     coffee   wine  sandwich  total   
1     Switzerland – Geneva          24.64      4.04      7.91      19.94     56.52
2     France – Paris                      19.31      3.77      8.35      15.90     47.33
3     Hong Kong                           19.93      4.82      8.01      13.75     46.50
4     Norway – Oslo                      20.33      3.13      8.03      13.12     44.60
5     UK – London                        16.78      3.98      7.52      14.39     42.67
6     South Korea – Seoul             14.27      6.34      8.87      13.10     42.59
7     Sweden – Stockholm            15.32      2.60      7.41      14.89     40.23
8     Japan – Tokyo                     14.69      5.54      7.19      12.20     39.63
9     Singapore                             15.31      3.95      9.11      11.10     39.47
10     USA – New York                15.82      3.51      8.02      11.53     38.87
11     China – Beijing                   15.44      5.01      8.12      10.10     38.66
12     Finland – Helsinki              13.24      2.66      5.35      13.06     34.32
13     Denmark/Copenhagen      13.23      3.21      6.70      11.17     34.30
14     Australia – Sydney              15.11      2.56      4.91      10.67     33.25
15     Italy – Rome                        14.40      2.20      5.83      9.47      31.90
16     Netherlands/Amsterdam     14.32      2.53      3.87      9.91      30.63
17     Taiwan – Taipei                   12.13      4.46      5.87      7.61      30.07
18     Ireland – Dublin                   12.59      2.14      4.73      8.98      28.43
19     Russia – Moscow                 10.01      2.71      6.40      8.95      28.07
20     India – New Delhi                 9.66      2.52      8.22      7.33      27.74
21     Germany – Berlin               10.80      2.38      4.31      9.80      27.28
22     Canada – Toronto              9.54      2.30      5.70      9.55      27.09
23     Argentina/Buenos Aires     11.44      2.30      4.50      8.01      26.26
24     Thailand – Bangkok            8.96      2.86      6.84      7.11      25.77
25     Spain – Madrid                  11.79      2.17      2.95      8.33      25.24
26     Brazil – Rio de Janeiro       8.64      1.34      5.65      6.66      22.28
27     Mexico – Mexico City         8.70      1.61      4.27      6.37      20.95
28     Colombia – Bogota            7.67      1.02      4.08      6.84      19.60
Related Stories: