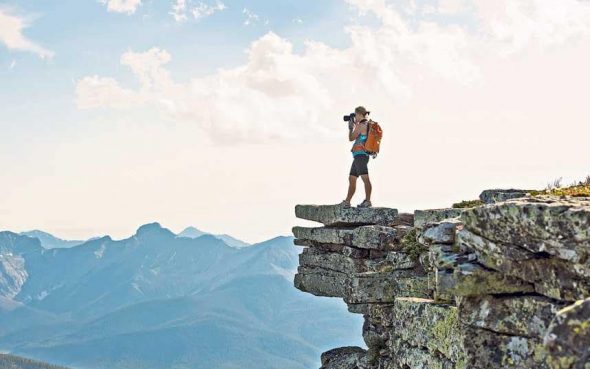 Solo travelers are coming up in the world. In fact, they represent nearly a quarter (24 percent) of all travelers. According to a 2015 study sponsored by VISA, that number is up ten ticks from the results of 2013.
The 2015 Visa Global Travel Intentions Study also found that first time solo travelers rose from a diminutive 16 percent in 2013 to a whopping 37 percent in 2015, showing a wave of energy behind going it alone within the 13,600 travelers surveyed. Lone wanderers, the study revealed, took the same amount of time in planning their vacation, overall, as non-solo travelers but tend to zoom into a single destination rather than consider a set of options.
Of the top activities preferred by solo travelers:
Volunteering for not-for-profit organizations: 11% vs. 6% for other global travelers
Trekking/backpacking: 19% vs. 16% for other global travelers
Attending sporting events: 14% vs. 9% for other global travelers
Engaging in sporting events: 11% vs. 7% for other global travelers
Engaging in water sports: 16% vs. 15% for other global travelers
Engaging in extreme sports: 12 % vs. 8% for other global travelers
Although travelling alone can be challenging, for many people it is the most rewarding type of travel there is because it encourages them to leave their comfort zones to try new experiences and meet new people.
The travel experts at Hotels.com have compiled a list of five great destinations for people traveling on their own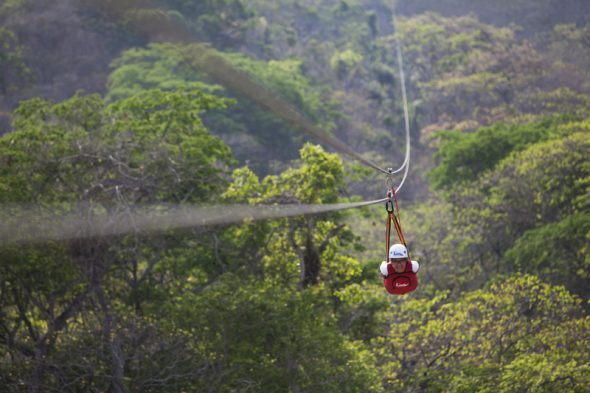 Ride a Speedy Zipline in Mexico
If you have the chance to get out of your hotel enclave and make friends with locals, you'll discover they are very hospitable. Mexico is also a nation filled with many thrilling experiences like the nearly mile long zip line operated by Vallarta Adventures in Puerto Vallarta that hits a peak speed of 80 mph.
Where to stay: Secrets Vallarta Bay Puerto Vallarta. Prices start at $377.
Ride a moped in Vietnam

Vietnam can be overwhelming to first-time visitors, but the readiness of local people to help you navigate the unknown makes it an easy place to feel welcome and fun to explore. As you walk the streets of its capital city, Hanoi, you'll quickly notice that motor scooters outnumber every other means of transportation by a wide margin. For a quintessential Vietnam experience, rent one for the day and try navigating the city streets.
Where to stay: Hanoi Lotus Boutique Hotel. Prices start at $33.
Take a cooking class in Italy

Italy is the ideal destination to meet and connect with people that appreciate cooking and eating fresh ingredients. You'll surely visit many of the country's outstanding restaurants during your stay, but for an authentic appreciation of Italian cuisine, take a cooking class and learn how to make perfect pasta. Italians make friends easily so you'll have no problems as a solo traveler in this Mediterranean paradise.
Where to stay: Hotel Spadai in Florence. Prices start at $168.
Dance the Samba in Brazil

Put away the thick down jacket and opt for white sand, beach waves and dancing shoes!
Where to stay: Belmond Copacabana Palace in Rio de Janeiro. Prices begin at $413.
Go on a pub crawl in England

To get a pulse of what people really think about Brexit and to take advantage of the weakened Pound, buy a few rounds of ale for your new mates. The English may be known for their reserve, but it doesn't take many pints before it fades away.
Where to stay: St George Hotel Wembley. Prices start at $88.
(Note: Priced listed were accurate as of November 14, 2016 based on single occupancy, not including taxes and fees.)