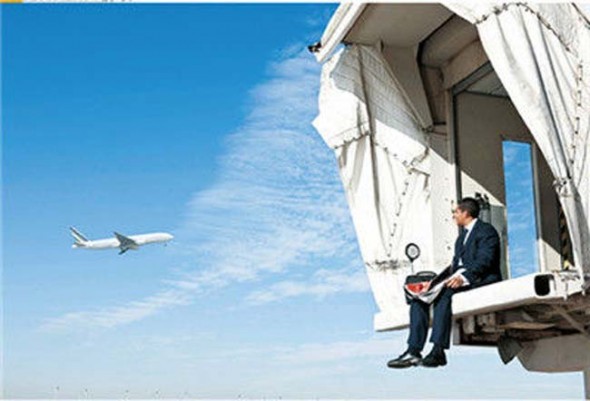 Gradually improving economies, lower gas prices and stronger demand are expected to bring slightly higher travel prices across all regions for business travelers heading out on the road in 2016. Those are the findings of the American Express Global Business Travel Forecast 2016, which predicts air, hotel and ground transportation prices will see modest gains as a slowly-improving global economy and stronger demand outpace increases in supply.
The numbers may be led by favorable market conditions in North America and tempered growth in Asia. The airline industry will see slight pricing gains as increased demand is offset by similar growth in capacity partially spurred by lower fuel costs. Global hotel performance is also expected to improve moderately in 2016, as limited increases in inventory fail to keep pace with the growing global appetite for travel. Overall, North America is expected to continue its momentum from 2015 and experience healthy rate increases, while Asia-Pacific and Europe will show moderate gains. Ground transportation rates are expected to remain relatively flat as overcapacity, strong competition and a continued focus on ancillary fees persist globally.
"While we expect modest increases in global travel prices heading into 2016, travel managers are operating in an era of new challenges and evolving disrupters," said Caroline Strachan, Vice President, Consulting, American Express Global Business Travel. "In order to thrive in this digital era, travel managers need to be aware of and dynamically adapt to these forces across a variety of geographies."
Business Travel Predictions
North America
In North America, business travelers can expect minimal increases in air travel categories in 2016. In the United States, the airfare outlook is mixed as the economy continues to show steady growth and corporate demand increases. However, weaker capacity discipline among carriers and changing traveler behaviors have resulted in lower yields.
For short-haul flights, increased competition and growth among budget-carriers will help suppress price increases, while fares on long-haul flights are expected to remain relatively flat, particularly on routes to Asia and Latin America. In Canada, the Forecast predicts slight declines for short and long haul prices as a result of strong competition and the lower price of oil, which continues to be a damper on the economy.
Increased demand and higher group travel are expected to drive strong rate increases for North American hotels in 2016. Overall, momentum from 2015's strong rate performance is expected to carry on through 2016 as corporate travel managers continue to be challenged in negotiating aggressive discounts. Major US cities, which are seeing higher occupancy levels, continue to be supported by robust corporate travel and group businesses. While a healthy pipeline of new construction is on the horizon, the impact from added inventory is not likely to appear until after 2016.
In secondary markets, excess inventory will dampen price increases while competition for customers is pushing hotel brands to focus on property renovations. Across Canada, variability persists within each province, however, the country is expected to see more moderate price increases (2.5 percent) in 2016.
The ground transportation market across North America is expected to experience limited growth in 2016, with ride sharing and ancillary charges continuing to be key themes. Despite aggressive attempts by suppliers to increase pricing, negotiated rates should remain largely flat although increased ancillary fees will drive up average costs. Smaller companies that are unable to negotiate corporate rates will see more significant price increases. Ride-sharing services are also expected to see greater mainstream adoption and expansion in 2016.
North America Airfare, Hotel and Car Rental Forecast
| | | | | | | |
| --- | --- | --- | --- | --- | --- | --- |
| Short-Haul Business Class | Long-Haul Business Class | Short-Haul Economy | Long-Haul Economy | Mid-Range Hotel | Upper-Range Hotel | Car Rental Base Rates |
| .4% to 2.4% | .4% to 2.9% | -1.5% to 1.1% | .7% to 2.7% | 3.8% to 6% | 4.2% to 6.3% | 0% to 1% |
Latin America
Overall, economic headwinds in Latin America are expected to drive down air travel costs in 2016. This downward pressure on pricing will be slightly more pronounced on Economy fares, but will result in moderate price decreases across the board. While the region's economies continue to struggle, consolidation among Latin American carriers will help mitigate the impact. Brazil will remain a key destination for foreign air carriers, although many have trimmed their schedules or postponed new routes. Additionally, the depreciation of the Brazilian Real and other local currencies against the U.S. dollar and euro will further lower domestic demand for international air travel.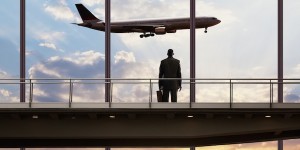 While Latin America continues to face bouts of economic weakness and political uncertainty, hotel rates are likely to rise as a result of inflationary pressures heading into 2016. Due to its robust manufacturing outlook and solid domestic consumption, Mexico remains one of the strongest economies in Latin America and is poised to experience favorable growth next year. Peru and Colombia are also expected to see hotel prices rise in 2016 as relatively strong economies and political stability make them attractive destinations for business and leisure travelers.
Given the strong competition between the major car rental companies and new local suppliers, Latin American car rental rates are not likely to experience notable increases in 2016. Larger car rental companies are expected to continue to establish themselves across Latin America as they capitalize on business from global corporations and local companies with travel patterns that match their networks.
Latin America Airfare, Hotel and Car Rental Forecast
| | | | | | | |
| --- | --- | --- | --- | --- | --- | --- |
| Short-Haul Business Class | Long-Haul Business Class | Short-Haul Economy | Long-Haul Economy | Mid-Range Hotel | Upper-Range Hotel | Car Rental Base Rates |
| -3.5% to -.5% | -3% to 0% | -4% to -.5% | -4% to -1% | 1.3% to 4.3% | 1% to 3.5% | 0% to 1% |
Europe
In 2016, European air prices are expected to remain relatively stable, with the exception of premium cabin travel costs, which are expected to tick higher. Variability persists across the region, however, the United Kingdom is poised for another strong year with steady demand and new routes being added among airlines. Air prices are expected to remain stable in the Nordic countries, despite the expansion of Low Cost Carriers (LCCs) across the region. Taking advantage of their new, highly efficient fleets, these carriers will put pressure on short-haul Economy fares. Continued pressure from both LCCs and Gulf Carriers will place strong downward pressure on fares throughout Europe, particularly on short- and long-haul routes to Asia.
Middle East and Africa
In the Middle East, the combination of rapid capacity growth by Gulf Carriers and lingering weakness in the region's oil-based economies are generally pushing prices lower, with the exception of premium long-haul fares. In Africa, airfares are expected to increase slightly in 2016 as a result of protectionist policies impacting intra-regional flights and higher infrastructure costs. Given Africa's limited ground infrastructure, air travel to and from the continent continues to be the most convenient method of travel. However, high operating costs, a lack of low-cost carriers (outside of South Africa), and stringent intra-continental regulation are expected to support fare increases within the region.
While increased competition and growing demand for smaller, more fuel-efficient vehicles should keep base fares relatively flat in 2016, the average daily rates for ground transportation in Europe, the Middle East and Africa are all expected to rise in 2016 on higher ancillary expenses. Car-sharing services will also see significant growth in 2016 as major car rental companies make further investments in this area.
Region
Short-Haul Business Class
Long-Haul Business Class
Short-Haul Economy
Long-Haul Economy
Car Rental Base Rates
Europe
-1% to 2%
1% to 3%
-2% to 1%
-3% to 0%
-1% to  .5%
Middle East & Africa
2% to 5%
1% to 3%
2% to 3%
0% to 1%
In 2016, hotel rates across Europe are expected to experience moderate price increases, as Europe's economy stabilizes and demand increases without much corresponding growth in inventory. Growth will generally be stronger in larger cities where the weaker euro is spurring increased tourism. In the Middle East and Africa, an increasing inventory of mid-range offerings will provide travelers with more affordable choices, but rates will still rise on stronger economics in 2016.
Asia Pacific
Heading into 2016, airfare prices across the Asia-Pacific region are expected to show moderate growth across both business and economy classes. Domestic economy fares are expected to see the strongest fare hikes within the region, despite competition from high-speed rail offerings in China and Japan. Additionally, China will also show a mild uptick in fares as demand, especially from the burgeoning middle class, keeps pace with capacity and carriers expand their long-haul networks. Increases will be also be strong in India as its booming economy and poor ground infrastructure combine to push more travelers to solicit air options.
APAC Airfare Forecast
| | | |
| --- | --- | --- |
| Airfare Forecast Type | Business Class | Economy Class |
| Domestic | 1% to 2.8% | 2% to 3.5% |
| International | .6% to 2.6% | 1% to 2.7% |
| Intra-APAC | 0% to 2% | .5% to 2% |
APAC Hotel Forecast
| | |
| --- | --- |
| Mid-Range Hotel | Upper-Range Hotel |
| 1.3% to 3.7% | 1.6% to 4% |
Mid- and upper- range hotels in Asia-Pacific are likely to experience moderate growth in 2016, although this varies significantly by market. While the anti-corruption campaign for government officials still impacts luxury hotels across China, the country continues to enjoy strong demand reflected in higher average daily rates and occupancy numbers. Favorable exchange rates and limited inventory is fueling substantial rate hikes in Sydney and Tokyo, while the end of the mining boom is having the opposite effect in the western half of Australia. In India, stronger demand is being offset by lingering overcapacity that should result in relatively shallow rate increases.
Related Stories: