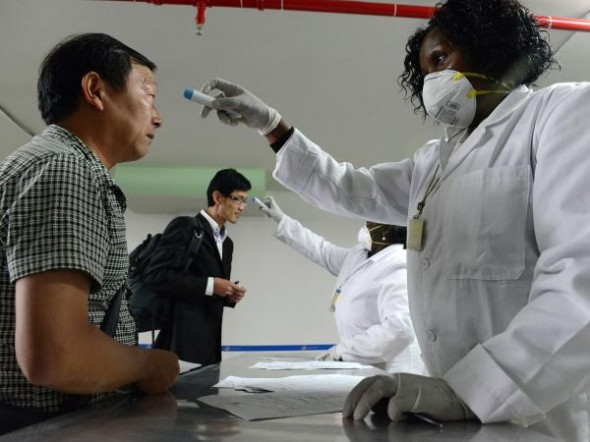 Ebola may be cutting into travel plans despite facts of geography and containment. While the virus is mostly limited to countries in West Africa, namely Liberia, Guinea and Sierra Leone, American travelers are postponing plans to head to East and South Africa on safari.
"Our bookings are down significantly," said Jason Hedrick, an American Express "Insider" with Azumano Travel, who specializes in travel to Kenya and South Africa. "People are afraid to go."
While popular safari destinations in East and South Africa are easily more than 3,000 miles from any exposure to the Ebola virus, agents are not pushing Africa at the moment and their clients are taking second looks.
"We had a client who was set to go to the wine country near Cape Town and then to Namibia, but they decided to post pone it," said an agent attending a recent American Express Conference in Orlando this week.
Another agent, a former wildlife biologist who also specializes in selling vacations to Africa, noted that the virus was more likely to show up in an airport in Brussels or London than a resort in the bush country of Kenya.
And indeed, such exposure is beginning to show up so airports in the U.S. are taking measures. Most recently, the Centers for Disease Control launched an initiative to screen passengers at five international airports in the U.S.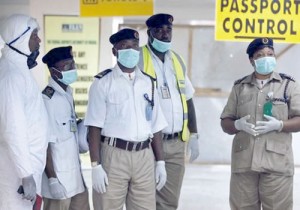 Passport Health, a major center for immunization and medical care for travelers in the U.S., says the number of travelers it sees going to West Africa dropped 67% for the month of September, and this statistic has been in overall decline for most of the third-quarter.
"We feel the CDC is taking the necessary precautionary measure to help prevent the spread of Ebola," says Melanie Kohr, Vice-President of Clinic Operations for Passport Health.  "With travel to and from Africa on the decline for Western tourists, these testing measures will be very helpful in identifying anyone with the disease while not stalling air travel to the region or causing delays that could hurt domestic air travel.  It's about striking a balance, and the CDC seems to be doing it well."
The CDC plans to test the temperature of everyone coming into five airports that have been shown to service almost 95% of travelers from West Africa in hopes that they will be able to identify anyone already showing symptoms of the virus before it is able to spread and potentially infect people in the United States.
The five airports instituting screenings are:  JFK in New York and New Jersey's Newark, Chicago's O'Hare, Washington Dulles and Atlanta's Hartsfield airports.
US Customs and Border Patrol is responding quickly to the risk, said John Wagner, Deputy Assistant Commissioner for Field Operations with the U.S. Dept. of Homeland Security, speaking to an audience of front line travel agents at a travel conference this week in Orlando. "We get a million people arriving every day in this country from other countries and 280,000 of them on commercial aircrafts. We do this work because we want travelers to feel safe and we want foreign visitors to feel welcomed and safe."
In the past few weeks, airlines have been cancelling flights to West Africa (Air France, Kenya Airways, Asky Airlines, Arik Air, British Airways and Emirates). Korean Air went as far as cancelling flights to Nairobi. Royal Air Maroc still operates to the region, as does Brussels Airlines. Cancellations have affected point-to-point flights within Africa as well.
Ebola is a highly dangerous virus that can produce symptoms anywhere from two to 21 days after exposure – which must be through direct contact.  It causes fever, headache, diarrhea, vomiting, and it can lead to death. This outbreak of the virus originated in the jungles of Western Africa, and has the current outbreak has infected more than 7,500 people and killed nearly half of them.