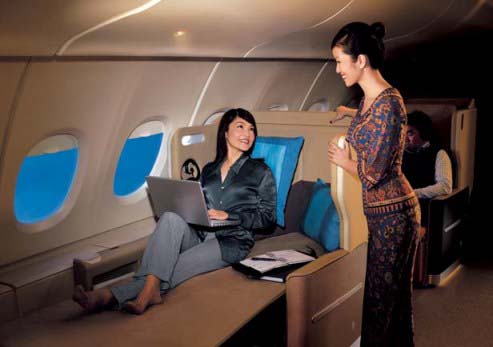 The long-haul flight may be on a trajectory toward extinction. Recent shake-ups in long-haul airline routes may be proving that, in the end, high airline fuel prices, clunky avionics, and 18-hour non-stops may not make good business buddies.
The long-haul market was given a jolt last week when Singapore Airlines (SIA) announced it would be pulling its (four days per week) non-stop flights from Los Angeles to Singapore and its (daily) non-stops from Newark by the end of 2013. The only flights to run directly to Singapore from the US are all-business class configurations aboard A340-500s.
The announcement was a surprise to insiders at SIA, who waxed wonderful about the popularity of those flights, which take 100 passengers on the world's longest route and often run with high load factors and are well-known for their doting service, elegant private pod seats and advanced entertainment equipment. The comfortable 16-18 hour flights from the west and east coast began in 2004, and generally cost $7,300 and $10,260 respectively.
The routes were considered U.S. gateway flights to the bustling and booming economies of Asia. The change means flyers from the US will have to stop en route in Europe or Asia (often in Tokyo, for westbound flights).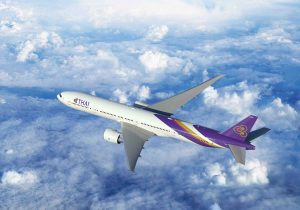 But Singapore is not without company. Thai Airways ended its US to Bangkok nonstops in May. Passengers flying from Los Angeles now have to make a stop at Incheon International Airport (ICN) in South Korea before flying onward – adding an hour or two to what used to be an 18-hour (16 hours on return) flight. For east coast passengers it's longer still as they must get themselves to Los Angeles, then catch the LAX flight to Incheon in order to take Thai Airways to Bangkok.
Also this year, at least two other ultralong-haul flights (that is, flights of more than 15 hours) have been cut. Among them, Delta Air Lines' service from Detroit to Hong Kong and American Airlines' Chicago-New Delhi flight. Outlasting the competition in this category is Qantas Airways, now at the top of the long-haul heap with an 8,565-mile nonstop flight from Dallas/Ft. Worth to Sydney, followed by a Delta Airlines flight between Johannesburg and Atlanta of 8,413 miles. SIA's Newark-Singapore flight, tabbed the longest route in the world, covers 9,506 miles in a path that took passengers over the North Pole.
To prevent itself from becoming another long-haul casualty, Hong Kong's Cathay Pacific is pulling its Boeing 747-400 widebody jets (long the workhorse of the long hall routes) off the long-haul routes they were designed to flyand replacing them with newer Boeing 777-300 extended-range jets, which have two engines and are less expensive to operate.
The Singapore Airlines news came this week as Thai Airways took possession of its second Boeing 777-300ER aircraft that will be put on long-haul routes between the US and Bangkok, one of eight on order in an attempt to modernize the fleet while taking advantage of Boeing's advances in avionics to cut operation and fuel costs.
Airline industry analysts note that jet fuel prices have risen 37 percent in the last year. Additionally, these mega-distance nonstop flights have to account for extra crew on board to relieve the long shifts.
Thai Airways has weathered some shake-ups recently, forcibly retiring airline CEO Piyasvasti Amranand who had been at the helm since 2009. The ax followed the airline's reported loss of $332.3 million in revenues in 2011. The new president, Sorajak Kasemsuvan, a former titan of the Thai media industry, took the top job at the airline in October.
The new long-haul aircraft is part of an ongoing effort to advance the fleet, cut fuel and operating costs, add to what is considered a profitable route between Bangkok and Seoul, and compete more effectively against Singapore Airlines and Emirates for the premium passenger.
Business class passengers on Thai Airways now have seats that recline into fully flat beds. In economy class, travelers have 18.5-inch wide seats, currently tabbed the widest in the industry.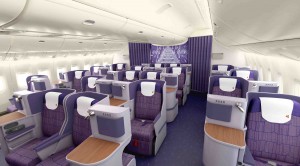 Other customized elements of Thai's 777-300ER include state-of-the-art in-flight entertainment systems that employ larger screens and touch-control commands. Passengers can learn the basics of a new language, browse a wide selection of music and movie choices, play interactive games, and even practice meditation.
Thai Airways new B777-300ER specifications:
42 Royal Silk Class (Business Class) seats:
All seats connect to aisle
180 degree lie flat
Seat pitch – 87"
Width – 20"
15" personal TV screen
304 Economy Class seats: 
Seat pitch – 32"
Seat width – 18.5" – the widest in the industry
10.6" personal TV screen
Connectivity:
Internet access via GPRS
Voice calls
SMS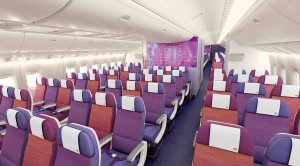 Thai Airways now provides four flights per week between Los Angeles (LAX) to Bangkok (BKK), with one stop over in Seoul (SEL) on Tuesdays, Thursdays, Saturdays, and Sundays. Fares start at $1,109. Contact: (877) THAI AIR or www.ThaiAirwaysUSA.com.