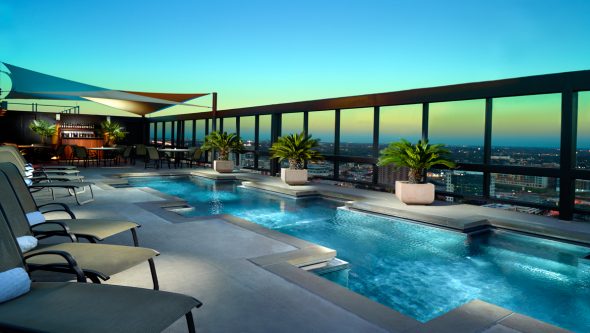 After enjoying several years of what was one coined "irrational exuberance," halcyon days for the hospitality industry may be coming to an end. Hotels should prepare for tougher times ahead, say Alan Lewis and Dan McKone, managing directors at L.E.K. Consulting and authors of Edge Strategy: A New Mindset for Profitable Growth (Harvard Business Review Press, 2016).
2016 has finally seen a deceleration in the growth of revenue per available room. And some bellwether markets, such as New York City, recently experienced declines in these numbers. Meanwhile, many properties that started construction during the boom are coming online, adding supply to a market that may already be full enough.
"Hotels have had a relatively easy time finding growth in recent years, and some may have become complacent," says Lewis. "To survive a slowdown, they must work harder to protect margins while keeping their beds filled."
Add-On Services at Hotels: Key to Surviving the Slowdown
With base rates under pressure, the most powerful strategy available to hotels — at all price points — is to create an array of optional add-on services targeted at the needs of different customer segments.
"The hotel brands need to rethink the one-size-fits-all approach that cuts across many of their products," McKone says. "With more options, they can better meet the needs of their customers, increasing their total revenue per guest and earning loyalty that is based on more than price and promotion."
Business leaders can unlock new value by taking a closer look at, and perhaps modifying, intersections of the assets that they already have and the customers they have already engaged. Continually doing this leads to what the authors call an "Edge Mindset" and opportunities for new revenue and profit with little risk. Being more mindful of customer "journeys" can lead to Ppofitable "Edge" strategies.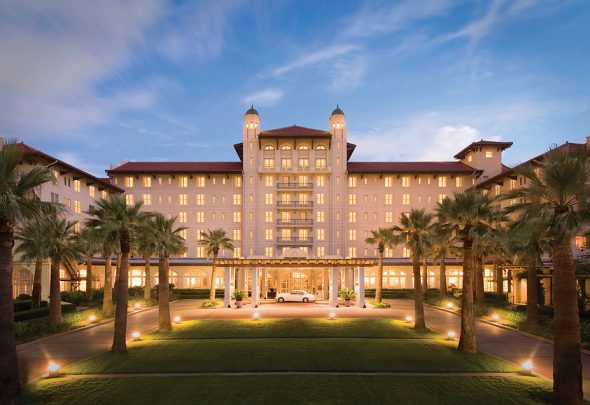 "A powerful way to find these 'Edge' opportunities is to focus on the 'journeys' of key customer groups before, during and after they use a product or service. For example, hotels can cater to the segment of business travelers who want to hit the road quickly after they check out by selling grab-and-go breakfast options," Lewis says.
Similarly, higher-end hotels that serve guests who make multiple visits to the same location can offer to store and clean their customers' clothing between trips, he adds. Another option is to create more variation among rooms.
"Many chains furnish nearly all of their rooms in more or less the same way," McKone says. "If you put premium showerheads and 600 thread count sheets in 20 percent of your rooms, you have an upgrade to sell that doesn't involve much capital expenditure.
Help Against OTAs
The need for additional revenue from new services has become even more urgent as the hotel industry has started to up the ante on base rate competition with online travel agencies like Priceline and Expedia. In recent months, major chains including Hilton, Hyatt and Marriott have begun offering members of their loyalty programs exclusive discounts for using their websites.
"Those direct-booking discounts are a smart way for hotels to build a direct relationship with customers and avoid the 15 to 25 percent commissions the online agencies charge," McKone says. "But competing on price in a softening market is a risky move, so finding ways to diversify sources of profit is critical."
Lewis and McKone argue that many aspects of the hotel experience are not equally valued by all guests (e.g., interacting with someone at check-in, frequent housekeeping, etc.). Accordingly, some aspects of a hotel stay could be turned into options for added convenience or service features, leading to more revenue and better satisfaction.
Hospitality: The Technology Race
Many hotel brands are already hard at work building the next generation of technology that can help propel this business model. "Mobile technology and next generation database systems will change the basis on which hotels will compete in service delivery, enabling them to rethink the core premise of the guest experience," McKone says. Rather than revert to a legacy model where the moment of booking determines everything, hotels will be able to engage their guest at many points along their journey, offering "in the moment," relevant, guest-customized options.
The Heir App-arent
Lewis shares a scenario in which a business traveler arrives in a city in the early evening and uses the new hotel mobile app to check in to her corporate rate room. The app lets her order an in-room meal or perhaps the ability to reserve a table at a nearby restaurant. The app also proactively offers her the ability to upgrade her room and to choose a room away from the elevators.
The app also prompts her to upgrade her amenities and arrange that a premium espresso coffee machine be put in her room. And it offers to double the loyalty points she would earn for an incremental charge on her final bill, he adds. "After dinner, she remembers that her meeting the next day is not until the afternoon, and rather than follow her usual routine of looking for a Starbucks to hang out in for the morning, she uses the app to purchase a late check out option and to trade up to the hotel's new blazing fast premium Wi-Fi so she can download some large files in the comfort of her room. With her saved time, she uses the app to rent some exercise clothes and sneakers and goes for a run in the morning."
McKone and Lewis point out that each hotel brand will need to create a different set of options to serve its individual market and the different journeys its guests tend to align with, but the overall approach works across the industry.
"It is not hard to imagine that the total profit dollars from a guest could be doubled or more as a result of these Edge-based add-ons," McKone says. "This is exactly the tonic hotels need to face the times of soft revenue per room growth to come."