Travel Packages: Sleeping with Wolves at the Top of the World
Travel packages to the North Pole may be in reach. Polar travel and Northern Lights experts, Off the Map Travel, invite adventurous travelers to Narvik, Norway to spend a night with wolves at the new Wolf Lodge and search for the Northern Lights through the new "Night with the Wolves" package. The newly opened lodge is the only one of its kind, offering a chance to observe wolves close-up in their natural Arctic environment.
The lodge is set inside a wolf enclosure at Polar Park, the world's northernmost wildlife park. Guests enjoy a cozy stay and wolf viewing in the lodge by night, and experience a supervised, face-to-face Wolf Kiss with the socialized wolves by day. The Polar Park is located around 60 miles from the harbor town of Narvik, in the heart of the Salangsdalen Valley in Norway and  is home to a wide selection of native Arctic animals including wolverine, Arctic fox, bears, lynx, reindeer and wolves.
With a Scandinavian pine design inspired by modern Norwegian farmhouses, the Wolf Lodge can comfortably accommodate 10 guests with five guest rooms and a shared bathroom
Enhancing the Arctic wolf experience is a hunt for the Northern Lights, either from the warmth of the Wolf Lodge, or as part of a new "Lights at the Lodge" gondola adventure led by a Northern Lights expert.
A four-day, three-night "Night with the Wolves" itinerary to Narvik with Off the Map Travel is priced from $3,150 per person, based on four travelers, excluding flights. The program includes all transfers, one night at the new Wolf Lodge with dinner and a guide, a Wolf Kiss to meet the wolves face-to-face, accommodation for two nights in a four-star hotel with breakfast daily, a hunt for the Northern Lights from the hotel's sky bar, a boat trip along the fjord to search for wildlife, and the new "Lights at the Lodge" Aurora hunt up Narvik Mountain (Narvikfjellet) with a guide.
Contact:
(+44 (0)) 800 566 8901
[email protected]
www.offthemaptravel.co.uk
www.ILoveNorthernLights.com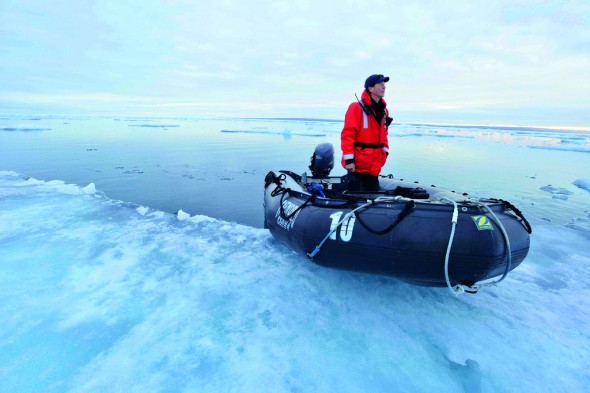 Travel Packages: New Arctic Luxury Cruise for Intrepid Cruisers
The Crystal Serenity will sail a 32-day expedition-style voyage traversing the Arctic Ocean from Anchorage/Seward, Alaska to New York City via the legendary route (500 miles north of the Arctic Circle and first completed successfully by Roald Amundsen more than 100 years ago) in August 2017.
In 2017, Crystal will again partner with Expedition Voyage Consulting by EYOS Expeditions, providers of bespoke expeditions to remote regions, for the planning of the itinerary's shore-side adventures. Additionally, the line has diligently gathered information and resources from field experts, going so far as meeting with the Inuit elders of the Arctic, to create an expedition voyage that is rewarding and thrilling for guests while also remaining respectful to the local lands and cultures.
Beginning August of this year 2016 Crystal will be the largest luxury cruise line to ever navigate the route, maneuvering through 900 miles of majestic waterways lined with spectacular glaciers, towering fjords, and vast unspoiled landscapes away from mainstream civilization and tourism, north of mainland Canada.
The journey sails through once-unpassable waterways. The first call in the Canadian Arctic is planned for the Hamlet of Ulukhaktok, Northwest Territories, a settlement of just a few hundred people on the shores of the Amundsen Gulf, just 1,400 miles from the North Pole.
Ports-of-Call: Anchorage/Seward, Kodiak, Dutch Harbor, and Nome, Alaska; Ulukhaktok, NW Territories; Cambridge Bay and Pond Inlet, Nunavut; Ilulissat, Sisimiut, and Nuuk, Greenland; Bar Harbor, Maine; Boston, Massachusetts; Newport, Rhode Island, and New York, New York.
Waterways: North Pacific Ocean; Bering Sea & Bering Strait; Chukchi & Beaufort Seas; Amundsen Gulf; Dolphin & Union Strait; Coronation Gulf; Dease Strait; Queen Maud Gulf; Victoria Strait; Larsen Sound; Franklin & Bellot Straits; Peel Sound; Parry Channel; Barrow Strait; Prince Regent Inlet; Lancaster Sound; Croker Bay; Navy Board Inlet; Eclipse Sound; Baffin Bay; Davis Strait; Labrador Sea; North Atlantic Ocean.
Dates: 32 days starting August 15, 2017.
Rates:  The booking window opened this week with all-inclusive "Book Now" fares starting at $21,855 per person, double occupancy, if booked by April 29, 2016.
Contact:
(310) 785-9300
www.crystalcruises.com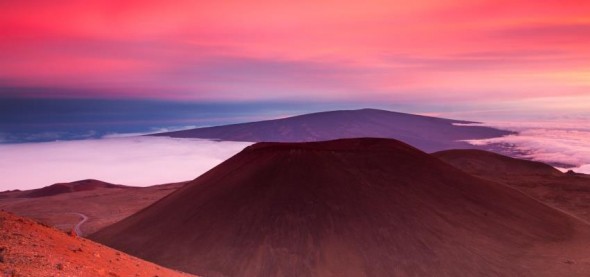 Travel Packages: Ride and Seek in Hawaii
It doesn't get much better than cycling in Hawaii. Whether pedaling along white sand beaches, traversing lava fields, or ascending volcanoes above azure seas, The Big Island is one of the finest biking destinations on earth.
Aussie bike tour operators Ride & Seek and Big Island Bike Tours have partnered to offer a new 8-day tour giving guests that chance to ride the infamous Ironman Kona bike course, bike through famous coffee plantations & up to Holualoa Town nestled 1,200 feet above Kona, pedal the scenic coastline in the Puna district ("red road"), and climb the world's largest active volcano Mauna Loa (13,677 ft.).
Other highlights include: luxury accommodations, visiting The Hawaiian Vanilla Company, sampling a variety of coffee, experiencing multiple climate zones, cliff jumping, soaking in the naturally heated tide pools of Kapoho, and delicious local cuisine.
Dates: Tours are slated for March 19-26, 2016 and November 5-12, 2016.
Rates: $3,900 per person.
Contact:
(+61 (0)2 8007 3161
www.rideandseek.com/kom/hawaii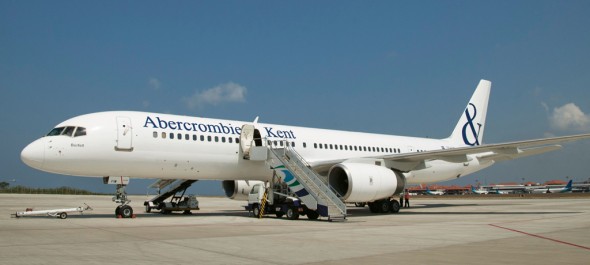 Travel Packages: Around the World in 26 Days  — by Private Jet
Abercrombie & Kent is planning ahead for 2017 with a private jet exploration option that leaves all else in the dust.  It features destinations that are sure to end up on next year's Where to Go Next lists with its new themed tour: Around the World by Private Jet: The Tropics to Arctic."
The trips runs from Fort Lauderdale to Cartagena & Bogota, Colombia, Easter Island, Rangiroa, French Polynesia, Honiara, Solomon Islands, Cebu, Philippines, Gobi Desert, Mongolia, Samarkand, Uzbekistan, St. Petersburg, Russia, and Reykjavik, Iceland before heading to New York.
Travelling aboard an exclusively chartered private jet equipped with 50 fully lie-flat, first-class seats, A&K Private Jet Journeys allow guests to experience far more than a conventional itinerary — with greater ease and access.  With no long security lines in most destinations, connecting flights, delays or lost luggage, guests arrive at each airport just minutes before their scheduled departure time and fly directly to their next destination (with no layovers).
The small group size of no more than 50 guests allows for privileged access and invitation-only events such as a curated "street market" experience in Cartagena, a special presentation of the Naadam Games, Mongolia's traditional contests of archery, wrestling and horsemanship, and a private bridal ceremony in the Solomon Islands – all arranged exclusively for A&K guests.
Dining is a treat with a private meal at the Yusupov Palace, with an exclusive opera and ballet performance. Guests join villagers in the Solomon Islands for a feast of roasted pig and experience the ancient city of Samarkand at a private outdoor festival complete with dining, shopping and local entertainment.
Accommodations are selected to reflect a destination's spirit and style.  They may be historic hotels, lavish resorts or eco-friendly lodges, enhanced by the exclusive use of several properties, including Explora Rapa Nui. With a stay of three nights in most destinations, there is time to relax and appreciate the pristine beauty of the surroundings.
Dates: May 1 – 26, 2017
Rates: The Tropics to the Arctic runs 26 days, starting at $129,000 per person, double occupancy.
Contact:
(800) 554-7094
www.abercrombiekent.com/private-jet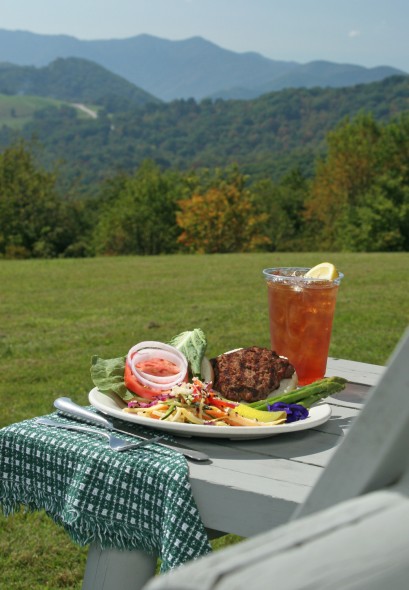 Travel Packages: Walk Amid the Wildflowers in North Carolina
Each spring the Great Smoky Mountains come alive with the loveliest of Spring Blooms.  To celebrate the season and mark the 100th anniversary of the National Park Service, The Swag, a North Carolina mountaintop hideaway  bordering the Park, has a "Walk in the Wildflowers" package that runs through the month of May. The prooerty is a 14-room romantic hiking hideaway bordering Great Smoky Mountains National Park, that sits on 250 acres of private property at a 5000 foot elevation.  Location is about 50 minutes driving time from Asheville, North Carolina.
Guests who sign up for the two-night package get a breakfast, a picnic lunch, evening hors d'oeuvres and a four-course dinner daily along with a wildflower book,  a commemorative hiking stick and a Swag backpack with a Swag picnic blanket.
Dates: May 2016
Rates: The lodging package starts at $990 plus service fee and taxes.   A guided wildflower hike and picnic package is available each Wednesday for $45 per person plus tax and service. Rates at The Swag usually start at $495 per night, with a two-night minimum. All prices include breakfast, picnic lunch, evening social hour on the front porch with hors d'oeuvres, four-course dinner and welcome gift.  Single rates available.
Contact:
(800) 789-7672
www.TheSwag.com
Related Stories: