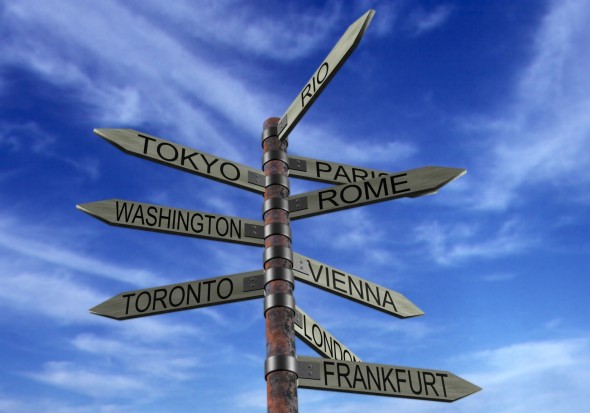 With the New Year upon us it may be a good time for those in the travel industry to focus on the American traveler's intentions for 2014. Hotwire.com recently published its first-ever State of Travel Report, which includes additional results from its third annual American Travel Behavior Survey.
While, the survey, conducted online in October 2013 among over 2,000 U.S. adults ages 18 and older, revealed interesting facts about how different age groups intend to travel, it also pinpointed 14 destinations for 2014 that seemed to hold the most interest for upcoming vacations and getaways.
Findings on how American adults intend to travel in 2014 include:
One third (36 percent) of American adults indicated that they intend to take several short trips in 2014.
Twenty-nine percent of adults intend to take one or two large vacations.
Younger adults (vs. older adults) are more likely to indicate that they will: Take one or two large vacations (34% of those ages 18-34 vs. 26% of those ages 45+); travel more (28% of those ages 18-34 vs. 16% of those ages 45+); and be more spontaneous (17% of those ages 18-34 and 15% of those ages 45-54 vs. 9% of those ages 55+).
The 14 most sought-after travel destinations in 2014 from the American Travel Behavior Survey are below.
| | | | |
| --- | --- | --- | --- |
| Destination | Best Month to Visit | Average Price Per Night | Percent Savings vs.  Peak Season |
| 1.     Las Vegas | June | $84 | 6% |
| 2.     Honolulu | September | $127 | 16% |
| 3.     New York City | December | $181 | 21% |
| 4.     San Fran. | April | $134 | 22% |
| 5.     Orlando | January | $59 | 13% |
| 6.     Wash., D.C. | September | $90 | 8% |
| 7.     Miami | May | $108 | 34% |
| 8.     Los Angeles | February | $98 | 13% |
| 9.     New Orleans | November | $100 | 21% |
| 10.   San Diego | March | $83 | 30% |
| 11.   Chicago | October | $86 | 14% |
| 12.   Boston | May | $129 | 13% |
| 13.   Anchorage | September | $82 | 44% |
| 14.   Seattle | April | $91 | 27% |