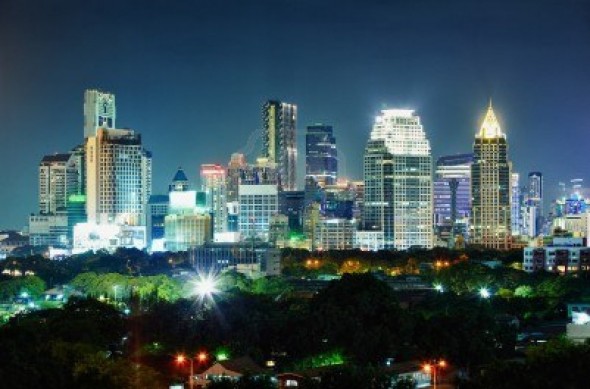 Thailand is still banking on tourism this year, despite government protests that have seen incidents of violence over the past few weeks. As the country celebrated the New Year this week and the world's highest ball drop took place atop the roof of the Tower Club at the lebua at State Tower some 64 stories high over Bangkok, the embattled Thai Prime Minister Yingluck Shinawatra was there for the traditional ceremonies and as a show of force to say it is business as usual in Thailand.
The prime minister had gone into hiding earlier in the week as protests against the government escalated. In a scene not unfamiliar in Thailand in recent years, pro-government "red shirt" protesters confronted "yellow shirts" supported by populist movements.
Despite the ongoing political tension, however, the Tourism Council of Thailand (TCT) is still bullish on this coming year's performance and projects 29.92 million foreign tourist arrivals, against an estimated 26.69 million for 2013.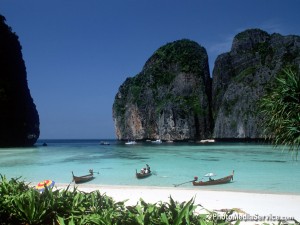 Tourism revenue is projected to grow 18 per cent to 1.35 trillion baht (US$41.4 billion), boosted by rising room rates and more spending on tourism activities, especially on shopping, thanks to the growing number of "quality" tourists. Room rates are expected to increase by between 5 and 15 per cent over the course of the year.
"Thailand is so amazing. Anything can happen. Take a look back to a previous situation, when the police used tear gas to disperse protesters, but the next day the situation changed and the picture was one of people giving roses to soldiers," said Tourism Council of Thailand (TCT) president Piyaman Tejapaibul.
The forecasts, part of Thailand's Tourism Index, were made by the TCT in cooperation with the Faculty of Economics at Chulalongkorn University and released last month. However, the projections were based on a condition of no violence in the country. Currently there are no U.S. State Department warnings about travel to Thailand. Since 1932 there have been 18 coups d'états in Thailand.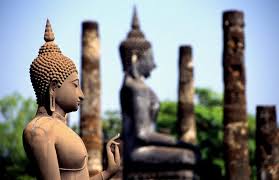 The Tourism Authority of Thailand (TAT) has issued statements noting that the current unrest is only affecting Bangkok and then only certain focused areas of Bangkok, and all other areas of Thailand are open and operating normally.  Also noted is that Americans and other visitors are not targeted by either side of the dispute.
"Tourist attractions and activities as well as businesses in Bangkok and other provinces are open and operating as usual. Historical attractions, theme parks, shopping malls, hotels, restaurants, local markets, temples and river tours are open and operating as per normal," according to a TAT update. "Tourist activities in Pattaya, Hua Hin, Ko Samui, Phuket, Chiang Mai, Phang-nga and Krabi, for instance, are operating as per normal."
While there have been calls for strikes in various industries, Suvarnabhumi International Airport, at press time, was seeing international and domestic airlines operating normal flight schedules between Bangkok and Thai cities, as well as to and from destinations around the world.
 Similar Stories: