Halloween comes but once a year and the horrormeisters go all out to make things just a little less comfortable for crowds seeking some chills in the dark. The following are some of the top spots for finding spooks this season.
Eastern State Penitentiary, America's Largest (and truly) Haunted House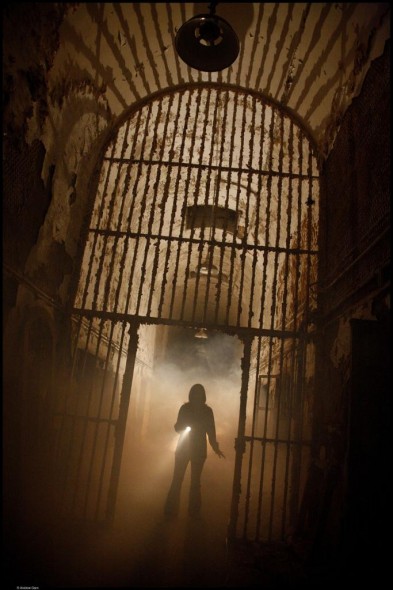 Terror Behind the Walls, America's largest haunted house, is located inside the massive castle-like walls of Eastern State Penitentiary in Philadelphia, PA.  After years of mastering the arts of terror, this extraordinary production is running once again on select evenings from through November 9.
For starters, this is a massive haunted house set in an authentic prison. Eastern State Penitentiary was once the most famous and expensive prison in the world, but stands today in ruins of crumbling cellblocks and empty guard towers.  This gothic structure, with soaring 30-foot high fortress walls, is intimidating enough during the day.  At night, the cellblocks fall into darkness, and the building becomes truly terrifying.
Terror Behind the Walls features Hollywood-quality sets, custom-designed props, animatronics, and digital sound effects, all taking place within the walls of the prison. Visitors are confronted with making harrowing decisions along the way through this maze, knowing the wrong one will be fatal. And the question as to whether the prison is truly haunted remains a love debate. As early as the 1940s, officers and inmates reported mysterious visions and eerie experiences in the ancient prison. Paranormal teams regularly investigate with evidence of unexplained activity.
The gothic prison structure is a National Historic Landmark. Information for tickets and location: easternstate.org/halloween
Knott's Scary Farm
Deep in the Inland Empire of what were once berry fields and orange groves in Orange County, CA is Knott's Berry Farm – usually a family friendly theme park of killer coasters and boysenberry pies. In October it comes alive – with zombies.  Visitors will find 13 mazes, seven shows, four scare zones and more than 1,000 monsters. Mazes and attractions have such names as Black Magic, Dominion of the Damned, Endgames, Mirror Mirror, Pinocchio Unstrung and Uncle Willy's Slaughter House.  One maze, considered a VIP maze called Trapped is not being promoted publicly but is considered the scariest maze at the park (you have to sign a waiver to enter and are given a "safe word" if you want to get out of hell fast). Through November 2. www.knotts.com/haunt. Tickets start at $38.
Great America's Halloween Haunt
Halloween Haunt at California's Great America in Santa Clara near San Francisco and San Jose, runs weekends through Oct. 27 from 7pm-Midnight with a cauldron of mazes meant to conjure nightmares. Among the attractions are Slaughterhouse Annihilation, CarnEvil, Werewolf Canyon, CornStalkers, Madame Marie's Massacre Manor and Toy Factory. The park will also have Scare Zones to keep guests on edge throughout the night. Five live shows bring additional frights; Tickets can be found online at www.cagreatamerica.com/haunt.
Six Flags Fright Fests
Six Flags St. Louis is featuring Fright Fest and the new haunted maze, Total Darkness. There's a new hayride, as well: Zombie Paintball Apocalypse.
Total Darkness: This newest haunted house attacks ones sense of direction and sensitivity to sound…all surrounded by darkness. Guests attempt to make their way through this maze where doorways lead to nowhere and hallways seem unending, while their screams are lost in the maddening music. Unfortunately, guests will not be alone in the darkness.
Zombie Paintball Apocalypse —Riders take their place on wagons armed with special paintball guns that fire tracer rounds into the night. The mission: rid the woods of a band of rogue zombies that have taken over.
Blind Fury  — This abandoned toy factory has been taken over by demented toys who taunt guests making their way through disorienting hallways filled with moving doors, vibrating walls, blinding lights and unnerving special effects.
The Slaughter House — One must make their way through the underground corn maze before entering through the body storage room where the real terror begins. Winding through these gruesome and disturbing rooms will become a game of survival.
Insanity Alley — Unsettling sights and chilling characters lurk behind every turn in this outdoor maze filled with chaos and fear. Surrounded by uncertainty, it is every man, or freak, for himself.
Holidead Express — New in 2013! Demons have escaped the underworld, using holiday magic as their window into our world. They have taken on the persona of an iconic symbol who had brought joy to all and twisted him into an evil mockery, marking the beginning of an eternal holiday of doom.
Freakout Circus — Will Rotten and his band of misfits return with three different shows each day that will make you squirm. Their hair-raising, spine-tingling feats include fire eating, sword swallowing, knife juggling and more.
Six Flags runs ten thrill-focused amusement parks around the country, each putting their own signature on what Fright Fest can be.
Contact: frightfest.sixflags.com
Halloween Horror – Deadly VIP Tickets at Universal Studios Hollywood
For those visiting Los Angeles, Universal Studios turns into a deadly evening of paranormal activity with Halloween Horror Nights. But guests can turn it up a notch with the VIP Experience:  The Insidious Experiment. Guests can scare in style as they venture to restricted locations on the historic Universal backlot, and though six mazes (with front of line privileges, and a last supper at the exclusive VIP Horror Lounge).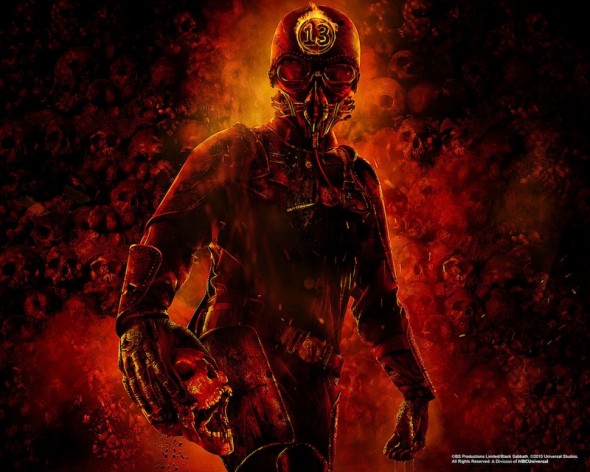 Halloween Horror Nights brings together the sickest minds in horror to immerse guests in a living, breathing, three-dimensional world of terror. It features a slate of unparalleled film production quality mazes, fright-filled scare zones, compelling new backdrop maze locations and a new "Terror Tram" experience to taunt, terrorize and torment guests with spellbinding fear.
AMC's "The Walking Dead," are part of the action in an all-new disturbingly real maze, inspired by Season 3 of the TV blockbuster. " Guests at the core of the show's once impenetrable prison, the West Georgia Correctional Facility, now overrun by decaying walkers. The highly-entertaining and edgy "Bill & Ted's Excellent Halloween Adventure" returns and theme park favorites remain open throughout the event: "Transformers: The Ride -3D," "Jurassic Park® In the Dark," "The Simpsons Ride™" and "Revenge of the Mummy – The Ride."
VIP Experience tickets start at $209 per person and include unlimited front of line use at all mazes; a paranormal investigation on the Universal Backlot, and exclusive entry to the VIP Horror Lounge.
Contact: Universal Studios Hollywood Halloween Horror Nights
Similar Stories: