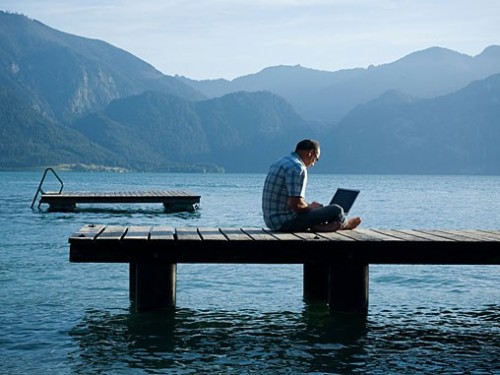 Hotel deals are increasingly becoming the quarry of astute shoppers who tend to be young, tech savvy and free of brand loyalty concerns. At least that is the latest wisdom gleaned from a study released this month by Adara and Hudson Crossing – firms noted for crunching the numbers and then analyzing their effects on the travel industry.
The study found that the emerging hotel guest is armed with a smartphone and, as one of the 123 million travelers who researched hotel options online in 2013, will likely (92%) go on to book rooms online as well.  These travelers take advantage of an expanding array of hotel options, maintaining a "let-the-best-deal-win" mindset as hotels compete to capture their attention online.
"In 2014, hotel chains face a fiercely competitive environment on the web," notes Hudson Crossing travel industry analyst Henry Harteveldt. "Their customers are becoming more demographically fragmented and most don't belong to a hotel loyalty program. So hoteliers really need to know who their customers are and understand them on a deeper level.  They have to earn their customers' loyalty and fight for every booking."
While the study offers perspective for hotel companies, it also lends insight for those in the business of selling travel. Among the key findings in the report are:
The average age of a leisure hotel guest is 42.  The largest block of guests – 33 percent – is in Generation Y – people 24-36 years old.  One in 10 is 18-23.  Baby Boomers, ages 49-67, the traditional audience focus of so much of the industry's marketing, are beginning to see their dominance diminish.
 Only 2 in 5 travelers feel loyal to any travel brand.  Many don't belong to hotel loyalty programs.  Of those who book on hotel websites, 40 percent belong to a hotel loyalty program elite tier, and even these travelers shop around extensively before booking. Elites average nine searches outside of the hotel chain they book.  Other loyalty members average an eye-popping 11 searches.
Hotel loyalty program members are 2.5 times as likely to take action if they see online ads about hotels that are relevant to their travel-related shopping and booking history. Adding more customer data helps digital travel ads perform better. When travel companies leverage four additional customer data points – such as geo-targeting or purchase history — in an online campaign, they achieve a nine-fold improvement in the ad's effectiveness.
Online travel agencies are an effective way to reach "impulse" buyers who like to take last-minute trips.  Travelers who book on OTA sites do so just 10 days in advance of their trips on average, versus 25 days in advance on hotel websites.
Two in three hotel customers have a smartphone and 44 percent own a tablet device.  But travelers are more interested in using tablets than smartphones to research and book hotels. These trends indicate that consumers are "free agents" in choosing where to stay.  The changes in traveler demographics, behavior and attitudes mean that hotels must ensure they have the appropriate ability to target and retarget customers.
Meanwhile, the explosion of mobile and new digital marketing technologies has raised travelers' expectations.  Consumers are continuously connected to people and businesses that matter to them.  And they expect personalized messages, offers and interactions based on their current context.
"The hotel industry faces an uncertain business and consumer environment heading into 2014, but it does so equipped with more tools to help it succeed," adds Harteveldt. "Hoteliers can now access actionable knowledge about their customers and their shopping and booking behavior to reach them when they are making their booking decisions."
Similar Stories: