Caribbean Cruise Upgrades on Silversea Luxe Lines
Silversea Cruises has expanded its Silver Select promotion beyond Alaska and the Mediterranean to include select voyages in the Caribbean.
Guests can personalize their voyage with a choice of choice three offers: a two-category suite upgrade, a $500 per person credit towards the purchase of the Silver Sky® air program, or a $500 per person onboard credit that can be used for shore excursions, spa treatments, specialty restaurants and more. The Silver Select promotion is available on new bookings made by August 31, 2014 for select voyages sailing in the Caribbean, Alaska and the Mediterranean.
Top Caribbean offerings:
Silver Cloud departs December 5 on a 7-day, roundtrip voyage (#1436) from Fort Lauderdale with calls in Key West, Belize, Costa Maya, and Cozumel. Silver Privilege fares start at $2,950.
Silver Spirit departs December 12 on a 10-day, roundtrip voyage (#5437) from Fort Lauderdale with calls in San Juan, St. Barts, Antigua, Tortola, Dominican Republic, and Grand Turk. Silver Privilege fares start at $3,750.
Silver Whisper departs December 12 on a 7-day voyage (#4433) from Barbados to Fort Lauderdale with calls in St. Lucia, Dominica, St. Barts, and Virgin Gorda. Silver Privilege fares start at $2,450.
Silver Cloud departs February 11 on a 9-day voyage (#1504) from Barbados to San Juan with calls in Curaçao, Aruba, Bonaire, Dominica, St. Barts, and St. Maarten. Silver Privilege fares start at $3,950.
Silver Shadow departs March 20 on a 14-day, roundtrip voyage (#3506) from Fort Lauderdale with calls in Ponce (Puerto Rico), St. Barts, Antigua, St. Lucia, Barbados, Bequia, Dominica, St. Kitts, and Tortola. Silver Privilege fares start at $5,850.
Silver Select is still available on several 2014 Alaska and Mediterranean voyages with an extended booking deadline of August 31.
Contact:
(877) 276-6816
Silversea.com/silverselect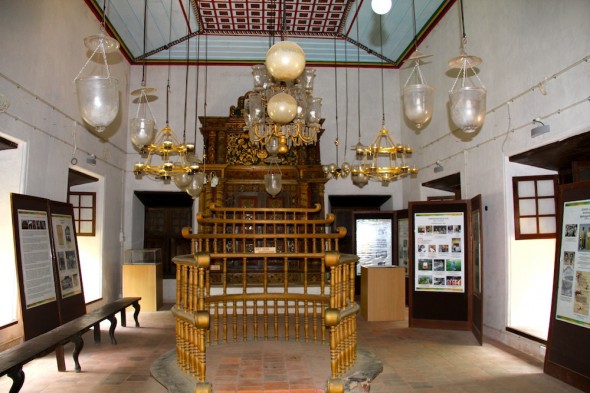 3,000 Years of Jewish India in 14 Days
A pastel pink synagogue with hot pink trim?  See it with Burkat Global's 3,000 Years of Jewish India tour.  In Southern India visitors walk in the footsteps of the Jews who arrived as spice traders 3,000 years ago and those who settled there 2,000 years ago after the destruction of the second temple.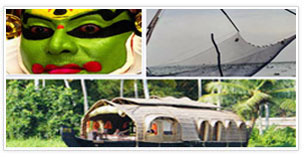 The small-group, land-only tour costs $7,995 per person, double occupancy, and includes luxury hotels, all intra-India transportation and transfers, daily breakfast, most lunches and dinners, bottled water, sightseeing with entrance fees, the services of expert Indian Jewish guides, taxes and gratuities. A leading renowned expert on Jewish India serves as scholar in residence, traveling with and teaching the group. There is one departure: January 26, 2015.  International airfare is not included.
The journey begins in Mumbai and includes the Konkan Coast and private boat to Elephanta Island to explore early Hindu caves, as well as explorations of Cochin and the backwaters of Kerala.
Contact:
(914) 231-9023
www.burkatglobal.com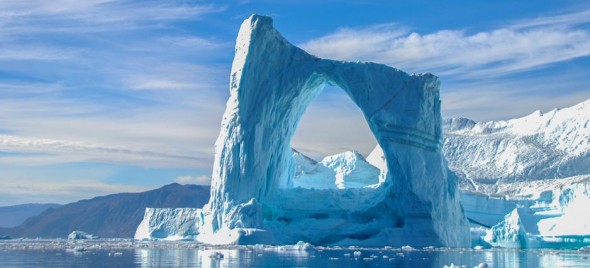 Greenland Glaciers and the Top of the World with Cox & Kings
Cox & Kings has a new private journey to Greenland that provides serenity and natural tranquility, far from the tourist trails. Greenland: Majestic Glaciers & Inuit Heritage allows travelers to experience up-close encounters with the majestic Eqi Glacier, and its ice walls, which rise up to 300 feet as well as a hike along the shore of the UNESCO-listed Ice Fjord, work and ride with sled dogs and stay in the town of Ilulissat at the Hotel Arctic (the world's northernmost 4-star hotel).
The five-night tour starts at $8,460 per person based on double occupancy through September 30, 2014 and makes an excellent add-on to other Iceland itineraries as the travel route hubs in Reykjavik. The ideal travel time to Greenland is mid-June until mid-September, and in August, when clients may experience the midnight sun and starting in October the natural wonder of The Northern Lights.
Contact:
(800) 999-1758
www.coxandkingsusa.com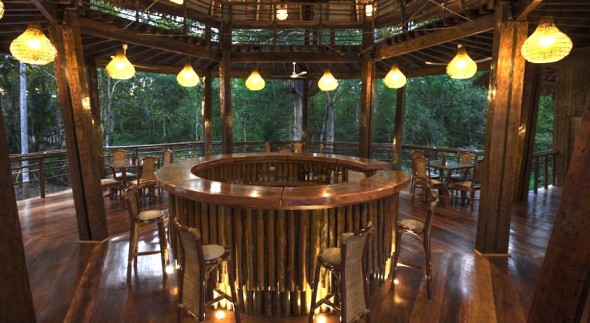 Luxurious Treehouse Stay with Peruvian Amazon River Cruise
Rainforest Cruises, a boutique travel company specializing in traditional and authentic Amazon Riverboat tours, is offering an experiential package that takes guests aboard the luxurious Cattleya riverboat on the Amazon River with overnight accommodation high into the rainforest's treetops with a stay at the gravity-defying Amazon Treehouse Lodge.
The Peruvian Amazon cruise tour begins with a two-night stay in the Treehouse Lodge at the confluence of the Yarapa and Cumaceba Rivers. With over 90% of life in the rainforest found in the treetops, a stay in the Treehouse Lodge makes it possible to be part of an entire eco-system of activity that is not experienced along the rainforest floor. The lodge has eight en suite bungalows ranging from 25 feet to 65 feet in the air. Suites come with showers, sinks, toilets, fresh white linens, comfortable beds, and chairs are the standard. The entire structure of the bungalow is sealed by mosquito mesh.
Daily activities at the lodge can be tailored to each guest and can include daytime and nocturnal jungle walks, insects and animal spotting, piranha fishing in traditional dugout canoes, early bird watching, dolphin-watching, and visits to the local Jibaro and Kukama communities.
Rates: a six-day cruise and lodge package runs $2,499 for double occupancy and $3,139 single occupancy with treehouse stay and full board included.
Contact:
(727) 498-0234
www.rainforestcruises.com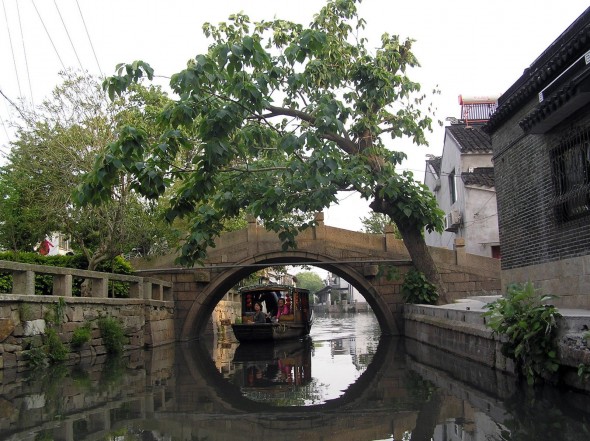 China Challenge: 12 Days, $1,599, Including Air
Bellevue, WA-based China Spree is offering a true travel spree for those who want to experience the wonders of China but did not have an excuse to go – until now. The company offers China's Middle Kingdom on a buffet platter with airfare, meals, guides, transportation and four-star hotels for less than many pay for airfare alone. The rates apply for winter season and include flights from the U.S. West Coast to Beijing and visits to Xian, Hangzhou, Suzhou, and Tongli before the tour ends in Shanghai.
The rate includes daily American buffet breakfast; eight lunches and five dinners plus comprehensive private sightseeing with entrance fees; festive culinary events; evening shows; tour guides in each city; and baggage handling throughout.
Contact:
(866) 652-5656
www.chinaspree.com
Related Stories: