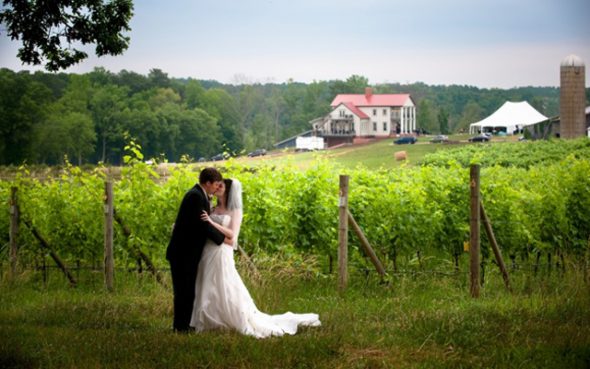 Virginia has always had its eye on the wine. Ever since Thomas Jefferson tried to turn Monticello into an American magnet for French claret, wine has been the focus of a succession of wealthy land barons who thought they could vanquish the ubiquitous Phylloxera and turn the rolling hills of Old Dominion into the Loire Valley.
The deadly vine fungus prevailed again and again – until now. Where only 20 years ago, the state could count possibly four-dozen wineries, mostly in the regions of Voignier and Petit Verdot today there are some 250 wineries now bottling blends that are winning awards and attention from the top wine panels.
Virginia ranks fifth in U.S. wine producers and wine cellars around the region are taking note. Local hotspots such as Blue Duck Tavern, Eno and District Commons keep the tap flowing from D.C.'s backyard wine trail as those wine making estates make a grab for the gold ring in U.S. fine wine production.
What all this means is fabulous wine trails amid rolling hillsides and horse country horizons. Sprawling 200-year-old stonehouse estates and modern mansions of glass and teak are opening up their tasting rooms off long gravel roads on country lanes.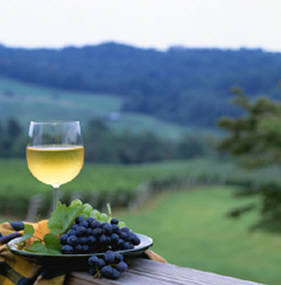 Just an hour outside of Washington D.C. are some of Virginia's best Chardonnays and Viogniers to be tasted on warm patios with views far from anything that looks like asphalt or steel. Loudoun County is considered the epicenter of DC Wine Country, as it was coined in a movement that began in 1984 at Willowcroft Farm Vineyards with successful harvests of Cabernet Sauvignon, Riesling, Chardonnay, and Seyval. Today, Loudoun Country's wine trail presents some 40 Loudoun wineries and tasting rooms, the most of any county in Virginia (along with an organic distillery and eight craft breweries) 25 miles from the nation's capital.
Loudoun's wineries are grouped into six driving "clusters" along winding roads and up mountains, past horse farms and historic estates, and beside miles of stacked stone fences all ready to be visited by car, bicycle, limousine or bus in easy tasting tours. You'll find these spots between historical markers (Virginia has more Civil War sites than anywhere in the country) and quaint towns, such as Leesburg, the site of the Confederate victory in the Battle of Balls Bluff, and now a quaint colonial town of pubs and antique boutiques.
Two wineries that should not be missed are Stone Tower Winery and Sunset Hills Vineyard. Both offer the cavernous estate tasting rooms and cozy nooks you hope to find in such magical settings, and both offer their own versions of what it takes to be a Virginia wine maker.
Stone Tower sits atop Hogback Mountain in the hills just beyond Leesburg, only 20 minutes from Dulles International Airport. Amid cattle farms and the expanse of Bull Run, visitors wander the Harvest Barn and Tower View tasting rooms for some of the estate's whites, reds and rosés, many processed with a bud to bottle philosophy at this family-owned operation. The Viognier here does particularly well in the long cold winter. The Stone Tower Estate label specializes in Cabernets, Merlots and Petit Verdots all home grown. Blue Boar Cellars behind Wild Boar labels showcase blending and winemaking skills and bring in a variety of Chardonnays, Rosés, Malbecs and Merlots from handpicked vineyards.
The winemaker on staff at Stone Tower counts more than a quarter century in experience making wines from Northern California to Europe to New Zealand.
"Spring comes slow and steady and there are those wonderful 80-85 degree spring days you can count on," says winemaker Tim Crowe. "There are only a few varietals that do really well here but then you have great food establishments and beautiful settings. Virginia is progressively becoming the place to be if you love wine."
The estate offers tastings Thursdays through Mondays, 11 am to 5:30 pm (Tuesdays and Wednesdays by appointment) and offers up its kitchen and sublime settings, interior and exterior, for meetings and occasions (21 guests for intimate dinner to 250 for guest receptions). Tours with tastings and snacks run $35 to $80 per person.
Nearby, at Sunset Hills Vineyard, visitors are treated to tastings within an 1870 Amish restored barn with wine making operations powered entirely through solar energy. The dream of physicist and math engineer Mike Canney and his wife, Diane Canney, a former intelligence officer in Langley, Sunset Hills started with three acres of Cabernet Franc and Viognier in 1999 and today measures hundreds of acres through multiple vineyards throughout the county steeped in Cabernet Sauvignon, Merlot, Cabernet Franc, Viognier, Petit Verdot, Albarino and Petit Manseng.
In fact, Virginia seems to be the promised land for tech, entertainment and beltway refugees.
Early Mountain Vineyards in Madison outside of Charlottesville is owned by AOL founder Steve Case and his wife, Jean. Blenheim Vineyards, opened in 2000 by Charlottesville musician Dave Matthews, sits on a historic estate in Albemarle County, just south of Charlottesville near Jefferson Vineyards and just up the road from Trump Winery, which is owned by The Donald and specializes in sparkling blends.
Virginia Wine Trail Itinerary
Begin the day in Virginia's second smallest town, Hillsboro and find Hillsborough Vineyards perched along a mountain slope just outside of town and looking toward the Blue Ridge Mountains in the distance. The tasting room in the renovated 1840s stone barn offers cool respite during summer and a cozy fireplace in winter.
Traveling northwest from Hillsboro to Breaux Vineyards, head to one of Virginia's largest wineries planted over 400 acre estate. A meandering driveway opens to manicured lawns and sweeping views of vineyards sloping up Short Hill Mountain. Sip wine in the tasting room, the Patio Madeleine, and their landscaped terraces.
Then head out to Bluemont Vineyards sitting high on an eastern slope of the Blue Ridge Mountains. Elevations at some 951 feet above sea level offer magnificent panoramas of the countryside and beyond. (It is said that on a clear day you can even see the Washington Monument from the tasting room).
Virginia Wine Trail Inns
An easy and convenient hub for those who want to sip and stay would be a room at the Lansdowne Resort, a Destination Hotel, located less than an hour's drive from Washington and possibly 30 minutes from some 25 local wineries. The 296-room property is finishing an expensive top to bottom redo, giving the accommodations a fresh edge. The resort, focuses heavily on the corporate client with extensive golf, spa and meetings amenities that make it a full destination in its own right on 500 acres in rolling horse farm country.
Another scenic spot to stay is Salamander Resort and Spa in Middleburg, once considered the nation's horse and hunt capital and be-seen spot for Hollywood and Beltway glitterati. The resort was opened by Sheila C. Johnson, co-founder of Black Entertainment Television, in summer 2013 and offers 168 rooms and facilities that include a culinary studio, wine bar, billiards room and a full-service equestrian center.
The circa 1728 Red Fox Inn and Tavern in Middleburg will appeal to history buffs with its 15 guest rooms and the Middleburg House, an antique two-bedroom home, all within walking distance to businesses and shops on Washington Street. The tavern pours from some 40 local wine options. Not to be missed: peanut soup, fried chicken and crab cakes.
Taking it farther south to Richmond, a stay at The Quirk, a Destination Hotel, is worth the time and effort. This is a most creative revamping of a former department store on what was once swank Broad Street in the Virginia Capital and a wonderful vision of how neglected center cities can be made to flourish again. The four floors and 75 rooms feature plenty of eponymous quirkiness, from 13-foot ceilings to whimsical wall art, a revolving gallery for local talent, and an inspired lobby restaurant. Must love pink.