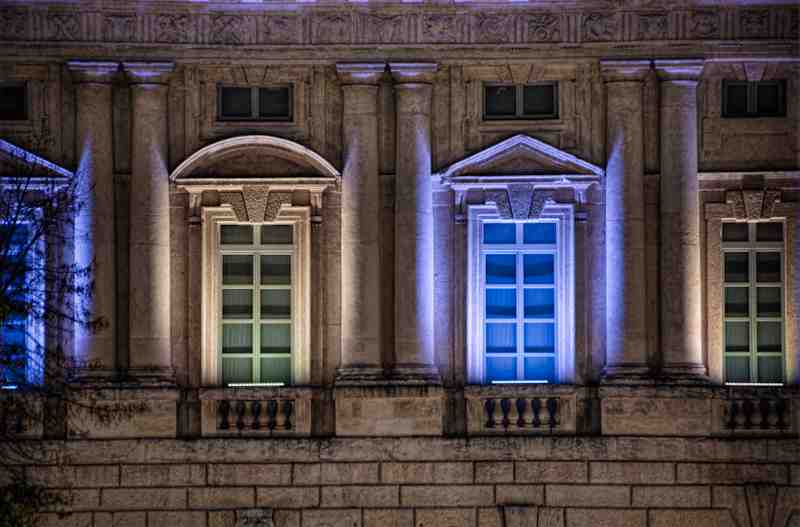 Got romance in mind? What could conjure more thoughts of romance than staying in a Renaissance-era palace that sits but a stone's throw from the balcony of Shakespeare's Juliet?
The City of Verona, a destination that oozes romance, is now the second city to bear the stamp of Veronese Marcello Pigozzo. The master visionary for "Il Salviatino" in Florence recently opened the Palazzo Victoria with a similar flourish.
Both properties are part of the exclusive Kurtz-Ahlers collection of hotels and resorts. And in the same style as the legendary Il Salviatino, the Palazzo Victoria bears the beauty of history. The stunning palace was built at the cusp of the 14th century, possibly as a palace, possibly as a doge's estate, but most assuredly as an emblem of lasting strength on a site that has held Roman ruins and Medieval treasures.
Palazzo Victoria now stands as a living museum of 70 restored rooms and suites, each designed in the careful traditions of Verona with high ceilings, textured tapestry wall coverings, antique furnishings, modern luxuries of fine fabrics and linens, and large shuttered windows looking onto the trendy cafes of Corso Porta Borsari.
Rooms here are the stuff of dreams, built on cultures stretching back more than two millennia, yet exquisitely inviting in fashions driven by the property's owner and vision-master that give it recognizable distinction. Guests get their history and their comforts, too:
• 24-hr room service
• Air conditioning
• Stocked Mini bar
• Satellite TV
• Fitness room area
• Complimentary Wi-Fi
• Laundry Service
As for dining, myriad bistros and espresso shops line the narrow historic streets of Corso Porta Borsari, but the casual-chic Brasserie of Palazzo Victoria is address enough for regional cuisine prepared for any meal of the day by the property's Michelin-starred Chef, Carmine Caló.
To stay in the center of the City of Verona, as you will at Palazzo Victoria, is to know Verona — a city of thousands of years and thousands of words. The palace sits in the shadow of the Arena amphitheatre, a Roman gem of standing ruins often used as a mesmerizing backdrop for operas and concerts. Nearby, find Lake Garda, a wide body of water fit for any James Bond setting surrounded by pine forest hills and some of the world's most extravagant geo-thermal spa retreats. Find love (and crowds) at the house of Juliet a few short blocks from Palazzo Victoria, or find them walking in and out of the sensational modern clothing boutiques, shoe shops and cafes of Via Mazzini and Corso Porta Borsari just outside the hotel.
Sample the local Valpolicella wines, the elixir that has given many a poet his tongue. Or fortify with an aperitif at Piazza Bra, Piazza delle Erbe, or Piazza dei Signori. Then wander the preserved ruins that built the foundations for modern civilization amid such museums as the Palladio Arts and Castelvecchio, considered one of the most significant medieval castles in Europe.
To stay in the city Verona is to travel through layers of history, pages of literature, moments in lost time. But it is also to indulge in time well spent, in a hotel brand new in its sassy, youthful approach to service and ageless in its preservation of 14th–century grandeur.
Palazzo Victoria
Via Adua, 8, 37121
Verona, Italy
(+39) 045-590-566
www.palazzovictoria.com