If there is anything America loves on Halloween it's a good ghost story – and better yet, a good ghost. While sightings are not always guaranteed, Halloween 2017 offers plenty of scary places where ghosts may or may not show up on the night they are purported to be most active. What these places do guarantee are thrills, chills and explorations of dark places that will likely make you scream.
While AmericaHaunts.com offers access and information on more than 30 scare-based attractions across the country for those looking for Vampire and Zombie sets, haunted houses are something else, indeed. For 2017's great Halloween Scare these can be found in simple little ghost-filled schoolhouses to haunted hotels to sprawling prisons and mental hospitals with doors long since bolted.
A quick at-a-glance guide painstakingly researched by HauntedHouses.com lists a few of the most ghostly places to live out your nightmares this year.
Other scary options:
Spookyworld – Nightmare New England – (Litchfield, N.H.)
Cutting Edge Haunted House (Fort Worth, Texas)
The House of Torment (Austin, Texas)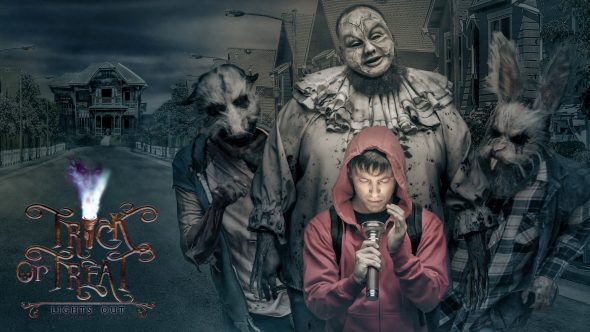 Spook-tacular Destinations for Halloween and Day of the Dead
While Halloween festivities originally began hundreds of years ago as part of a Celtic harvest festival known as All Hallow's Eve, today it's a backbone of American culture. Cities from coast to coast celebrate the ghost and ghoul season with festivals, costumes, haunted tours and spine-tingling rituals that provide entertainment to revelers of all ages.
For those who want to make the spooky season last a bit longer, Día de los Muertos (literally Day of the Dead) is celebrated on November 2nd and has grown in popularity outside of Latin America in recent years thanks to its colorful parades, iconic sugar skulls, ubiquitous marigolds, fanciful costumes and fiendish face paint.
Whether you want to frolic in an extravagant costume or summon the haunted spirits of the night, here are a dozen locations recommended by Booking.com to summon spirits and celebrate the spookiest time of the year.
Visit one of the many haunted houses or book a cemetery tour to admire the gorgeous tombs of the city. St. Louis Cemetery No. 1, the oldest and most famous cemeteries in the city, is the final resting place of voodoo queen Marie Laveau. Lafayette Cemetery No. 1 is featured in Anne Rice's novels and is the location of the vampire Lestat's fictional grave. Lovers of vampires can't miss the Vampire Ball, which is part of the Halloween festival Endless Night that takes place from October 28th to the 29th. The Voodoo Festival also takes place during the Halloween weekend, this festival is more about music and arts than the occult, but that doesn't mean it can't be magical!
The theme parks are usually the first to kick of the Halloween season, with Disney's Magic Kingdom in the lead. Their Mickey's Not-So-Scary Halloween Party lasts right up until Halloween. The name says it all, this is a family-friendly affair and entertainment includes a "Boo-to-You" Halloween parade, an undead barbershop quartet, a Scream-o-Ween dance party and "Happy HalloWishes" fireworks. SeaWorld and Universal are other Orlando-based amusement parks with Halloween celebrations.
Pumpkins and Halloween are inseparable, especially at the New Hampshire Pumpkin Festival in Laconia on October 13th. The festival started in Keene and holds the world record for the most lit jack-o'-lanterns displayed, at an impressive 30,581. In 2015, the festival moved to Laconia, which will also host it this year. Events include a pumpkin run/walk, a pumpkin parade, carving demonstrations, a pumpkin express, PumpCANALly and of course the pumpkin tower. You can even register your own pumpkin for the tower! Who knows, it might help break the record!
Many associate Halloween with witches, and when it comes to witches, there is no better place to go than Salem, home of the notorious witch trials. During the entire month of October, you can enjoy the Haunted Happenings, which include the Annual Psychic Fair and Witchcraft Expo, and the Official Salem Witches' Halloween Ball. Of course there are also haunted houses, for example the Corwin House, as well as haunted walking tours, harbor tours and trolley tours.
For a long time, Sleepy Hollow was actually known as North Tarrytown, NY. However, since 1997, the original name of the village, which was immortalized in Washington Irving's short story The Legend of Sleepy Hollow, was reinstated. Festivities last into November and include taking a lantern-lit guided tour over Sleepy Hollow's cemetery and visiting the graves of Irving, William Rockefeller and Elizabeth Arden. You can also visit the 300-year-old Philipsburg Manor for a terrifying evening with the Headless Horseman, vampires, witches and ghosts. In Croton-on-Hudson you'll find another manor you shouldn't miss-the Van Cortlandt Manor, where you can admire an amazing display of 7,000 illuminated, hand-carved jack o' lanterns. This event is hugely popular, so make sure to reserve in advance!
The biggest Halloween event in the Big Apple is the Village Halloween Parade that takes place on Halloween itself. For a truly authentic experience, you can dress up and march along with thousands of New Yorkers in the 44th edition of the parade, which runs straight up 6th Avenue from Spring Street to 16th Street. Of course you can also just watch this huge event from the sidelines, which includes hundreds of giant puppets, dozens of bands, artists and dancers. The parade starts at 7 p.m. but try to get there early if you want to watch. There are also several Day of the Dead celebrations in New York City, such as the festival organized by Mano a Mano in St. Mark's Church in-the-Bowery, which takes place from October 27th through the 29th. Every festival has an ofrenda, a traditional altar where you can leave photos of deceased loved ones, flowers and offerings.
Anoka, Minnesota, also known as the Halloween Capital of the World, is said to be the first city in the States to organize a Halloween parade. The organizers were sick and tired of the tricks the kids pulled during Halloween, so they decided to treat the youngsters to a large celebration to keep them busy. This was in 1920, and the festivities have only evolved since then. In Anoka, the Halloween season starts with the Pumpkin Bowl, a traditional football game, and is followed by the Orange Tie Ball, pumpkin carving contests, a costume contest for pets, the Spooktacular Carnival, a bonfire and several parades including the final Grand Day Parade on October 29th.
Fans of Children of the Corn should check out the corn mazes near Chicago! Some open as early as September. With 33 acres, Richardson Adventure Farm claims to be the world's biggest corn maze and will leave guests wandering and wondering for hours. Looking for something a bit scarier? Heap's Haunted Corn Maze is filled with ghosts and ghouls and can only be visited at night… enter if you dare! Looking for some downtown fun? Then head to the haunted Congress Plaza Hotel that will host the Haunted Halloween Ball on October 28th. On Halloween you can enjoy or join the infamous Northalsted Halloween Parade, which is celebrating its 21st birthday this year.
Movie buffs can eat their hearts out at the futuristic EMP Museum during their 31 Days of Horror. Visit the exhibition Can't Look Away: The Lure of Horror Film and marvel at artifacts from horror movies like the axe from The Shining, the interrogation chair from Hostel and the facehugger from Alien. You can also watch horror movies in style with scary drinks, join Howl-O-Ween or go to the Fashionably Undead Prom with its 'Under the Sea' theme. For those who prefer to see some real sea creatures, check out the Seattle Aquarium. In the weekend before Halloween, you can also enjoy events like Underwater Pumpkin Carving and Ominous Octopus Feeding.
Universal Studios' "Halloween Horror Nights" in Hollywood is definitely not for all ages and certainly not for the faint of heart. Exclusively for the occasion, horror filmmaker Eli Roth created a new attraction, the Terror Tram, which will introduce guests to a murderous clown knows as "Hollywood Harry". Additionally, there are scare zones and mazes based on horror productions, like Saw, The Shining and American Horror Story. Zombie lovers can visit The Walking Dead attraction. The Halloween Horror Nights goes until November 4th.
Of course you could visit one of the many parties during Halloween weekend in Birmingham, but save some energy for the Día de los Muertos Festival by Bare Hands Gallery. On November 2nd, the 15th edition of this event will take place at Cahaba Brewing Co. During the event, the dearly departed will be commemorated with ofrendas. You can bring photos, flowers, pan de muerto, sugar skulls or candles for the altars and shrines, and there will be a memorial roll call. The festival is a happy celebration of life with good food, music, art and laughter, and the dress code is fiesta fierce, with bones and sugar skulls. Not sure how to do the make-up for a sugar skull? No problem! You can visit one of the face painters at the festival.
Being so close to the Mexican border, it's no wonder there are so many Day of the Dead celebrations in San Diego. They start as early as October with the Sherman Heights Día de los Muertos and last until November with the 22nd Annual Día de los Muertos Festival at the Art Center. In between, there are festivals in La Vista Memorial Park, Old Town San Diego, Encinitas, South Bay and Oceanside. Many celebrations are traditional, with ofrendas, altar blessings, sugar skull decorating, music, folk dancing and traditional food. However, there are also art-making workshops, face painters, classic low rider cars, and several contests, like the altar contest and a La Catrina contest, where you can win by dressing up as this iconic elegant skeleton created by José Guadalupe Posada.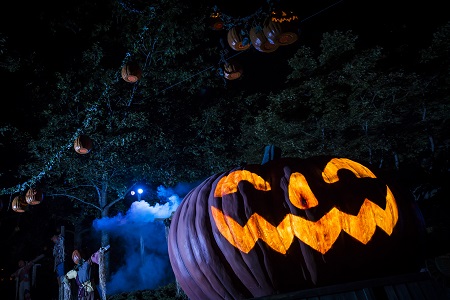 HersheyPark in the Dark
A Hershey Halloween in Hershey, PA is more of a family affair that features 50 rides and attractions and Halloween-themed live entertainment. All 13 roller coasters and, new for 2017, Hershey Triple Tower attraction, will be adding t the thrills. The Park will turn off the lights on its three wooden roller coasters during the last hour of each operating evening and Laff Trakk will be dark the whole day.
Creatures of the Night at ZooAmerica
Included in the one-price admission is a flashlight tour in the Creatures Of The Night experience program at ZooAmerica after 6 pm.
Hotel Hershey and Hershey Lodge 
Package Includes: Deluxe accommodations for two nights, breakfast per person per day with Hershey's Characters, two-day admission to Hersheypark In The Dark Halloween attraction per person, admission to Hershey Gardens (including the year-round Butterfly Atrium), and admission to The Hershey Story's Museum Experience.
Trick or Treating will be all the rage at 13 candy locations. Festive fall-themed food and beverages, such as pumpkin funnel cakes and King-Sized pumpkin milkshakes. Live entertainment includes "Screaming Mummies," a band of misfit mummies performing throwback Halloween tunes.
Information: www.Hersheypark.com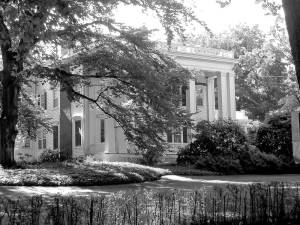 Ghosts Guaranteed: Trans-Allegheny Lunatic Asylum
Trans-Allegheny Lunatic Asylum in Weston, W.V. may be the real deal for anyone interested in slipping past the high production teams and special effects engineers and feeling that certain "chill" moving through you that is most definitely not something living.
The lumbering Civil War era structure is a veritable warehouse of ghost stories and ghost activities that vary with each floor and each wing and the histories these spaces hold.
The behemoth Victorian complex that stands four stories high and nearly a quarter mile long has always been a hospital for the insane, the ill or just misunderstood, treating – and mistreating – its isolated residents from 1864 to 1994. Today, it is an attraction of sorts – a repository of a sordid history of a time when aberrant relatives were "sent away" and forbidden to maintain contact with family members as a matter of treatment; of a time when lobotomies and electric-shock therapy were de rigueur; and a time when overcrowding (the facility was designed to house 250 patients but had more than 2,400 patients at its peak) was an accepted practice.
For those who want to slip through a paranormal door and enter the world of this unseen past, the asylum runs eight-hour ghost tours — and encounters are all but guaranteed.
"There was a little girl who died here – there are no records, specifically, but she likes to make herself known," said a former ghost guide at the asylum. "She approached one of our staff once and said she lost her mother but then disappeared. When we try to contact her we get responses."
Sometimes it's crying or knocking or the inexplicable movement of an object. Doors open, footsteps approach, talking and answers to questions bellow from nowhere or show up in voice recordings. Quiet groups get stronger activity than noisy groups. The 4rth floor seems to be the most active spot as it contained patient housing for many years. Some spirits are what ghost hunters call "intelligent." They seem to be aware of the present and even answer questions posed by the ghost hunters. Other spirits seem to be stuck in time, residual presences caught in a strange eternal eddy of energy.
The gut is the best tool, according to ghost hunting enthusiasts. When visitors have an overwhelming feeling that someone is behind them or that they are being watched, that is the time to put tools, meters and voice into action.
Inside tips: Stay quiet and patient and you will see much more than you think. Ghost guides suggest bringing an advanced EMF detector to determine spikes in electromagnetic energy. Bring a flashlight. This is not only useful for navigating dark hallways in the middle of the night, it is also something spirits like to play with and often turn off and on at will or in answer to questions. Oddly, ghosts are curious about gadgets and often manifest through them. An Ovilus or Spirit Box might do the job. Visitors should not arrive high or intoxicated. They will not be allowed in.
Finally, be sensitive to signs that a spirit may have followed you home. This is a common occurrence but does not last long. Burning sage can clear the room, Before leaving the hospital ask the spirits not to follow.
Location: 71 Asylum Drive, Weston, WV 26452
Driving: One hour outside of Morgantown, WV: Two hours from Pittsburg. PA; 4.25 hours from Washington, D.C.
Reservations required: (304) 269-5070
Information: trans-alleghenylunaticasylum.com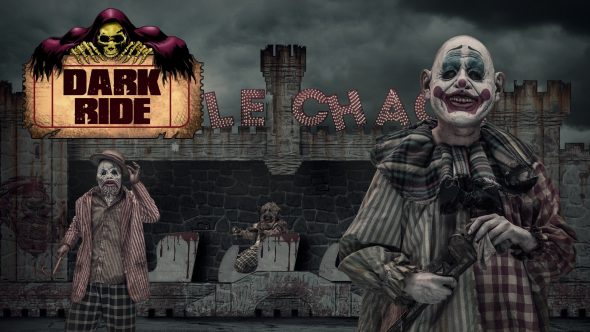 Not Forgetting …Knott's Scary Farm
The most haunting Halloween event in Southern California, Knott's Scary Farm, transforms the park with 13 uniquely haunted mazes and attractions.
Dark Ride (New for 2017) – Guests will journey through an abandoned carnival ride where cruel characters still linger in the shadows in Dark Ride, Knott's Scary Farm's newest maze. The carnival attraction has become a refuge for sideshow freaks and now those shunned performers have created an ominous world where they plan to unleash terror on those who enter. Dark Ride will lead brave visitors through a treacherous path and into the bowels of a long neglected attraction as sinister shadows and horrifying scenes cast darkness over the once pleasant ride.
Pumpkin Eater (New for 2017) – Daring guests will attempt to survive the wrath of the murderous 7-foot tall creature that haunts the old woods surrounding The Hallow in this year's new maze, Pumpkin Eater. The notorious creature is on the prowl, hidden within the dark confines of the haunted town he once terrorized. To escape the sinister Pumpkin Eater's wrath all who enter must go on a quest through the silent town of victims, face a cave of crawling insects and solve the labyrinth of thorns that blocks the only way out.
Trick-or-Treat: Lights Out (New for 2017) – Scared of the dark? Returning more sinister and twisted than ever before, guests are invited to step inside the Green Witch's haunted home and venture through its dark pathways in Trick or Treat: Lights Out.  Armed with only a faulty flashlight, brave visitors must face the terror of the Green Witch's house completely in the dark. Featuring new state-of-the-art effects, unexpected scares and other eerie surprises, Trick-or-Treat is back to terrorize like never before.
Returning favorites include: Special Ops: Infected – The city is in need of brave soldiers looking to stop the zombie apocalypse in an all-out war against the undead in this interactive experience. Shadow Lands – A fulfilling life ensures a soul safe passage into eternity, but what happens to the souls of soldiers slain in battle? The maze invites valiant wanderers to fight off demon samurais whose souls are cursed to rot within the depths of purgatory. PARANORMAL, INC. – returns to Hayden Hill with highflying aerial stunts and scares. Guests investigate a haunted hospital where demonic spirits have been detected throughout the mysterious halls and new unexpected bloodcurdling surprises are hidden around every corner. At the blood-soaked Red Barn carnivorous animals seek to prey on human flesh in the park's goriest maze.  The Tooth Fairy – is actually a twisted tooth fairy that steals more than just baby teeth, dragging victims out of their bedroom and into a world of cruel dentistry. Special effects include a blackout room through which guests must feel their way out, a disorienting x-ray strobe light room, and a final encounter with the terrifying tooth fairy himself.
Scare Zones
Knott's Scary Farm is far more than a collection of haunted attractions.  Every night monsters spill out onto the streets and turn theme park midways into murderous scare zones.  From the world famous Ghost Town Streets to the Boardwalk area filled with evil clowns, there's nowhere to hide at Knott's Scary Farm.
Ghost Town Streets is the original and largest, most terrifying scare zone that started it all.  Bands of half-human, half-animal monsters prowl the streets and inhabit the fog, while the notoriously startling sliders lunge from every fog-filled corner of the land.
Visit knottsscaryfarm.com or www.cedarfair.com.