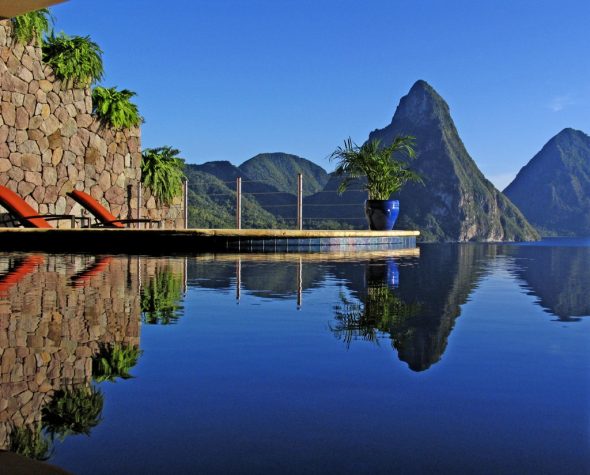 Looking for something different, dazzling, maybe a bit daring?
Virtuoso, the global network of luxury travel agencies, has released the 2017 Best of the Best directory, featuring its exclusive collection of hotels and new experiential itineraries. Here are the top trends and insights gleaned from the effort with some very spot-on recommendations.
Luxury Hotel Boom in Emerging Destinations: South Africa, Portugal and Colombia are among the hottest up-and-coming destinations this year. As a result, a new crop of luxury hotels and resorts are opening, such as South Africa's Tswalu Kalahari and Six Senses Douro Valley in Portugal, giving travelers more options in these emerging regions.
Hotel Lobbies that Really "Work": Hotels are continuing to reinvent the functionality of lobby spaces by creating ultra-cool lounges as places to meet, network and conduct business. The Palace Hotel in San Francisco offers a stunning historic court, with people on laptops gathering in a bar equipped with Wi-Fi and outlets. The new Four Seasons in downtown Manhattan offers lobby-specific amenities, such as laptops and interpreters for business meetings.
Hotels Bring the Destination to Life: To accommodate travelers' growing desire for authentic and adventurous experiences, hotels are increasing on- and off-property activities. For instance, riding a camel along Erg Chebbi – the largest dunes in the Sahara – with one of Tokyo's top chefs, or taking a nighttime safari in Laos. Hotels immersed in the region's terrain play an important role in attracting travelers. Those include Amanera Resort, recently opened in the heart of Dominican Republic's jungle, and the new Inkaterra Hacienda Urubamba, based in Peru's Sacred Valley of the Incas.
Boutique Reigns King: The desire for personalized travel experiences and Instagram-worthy design continues to drive the popularity of boutique hotels. Consider Ted Turner's one-room Ladder Ranch in New Mexico, where guests will have outstanding wildlife-spotting opportunities on the 156,000-acre property. Also, consider his 18-room Sierra Grande Lodge & Spa in New Mexico, where guests can enjoy outdoor hot springs, and immerse in the region's Native American healing traditions.
Wellness 3.0: This rapidly growing travel niche is expected to hit $680 billion this year. It is expanding 50 percent faster than the overall tourism industry and hotels are responding accordingly. Mii amo, a destination spa in Sedona, goes beyond traditional treatments by offering restorative therapies such as Reiki, a Japanese technique for stress reduction, and Clinique La Prairie in Switzerland is a pioneering medical retreat that combines cell therapy and holistic wellness.
For travelers trying to find their dream amid all the exotic adventures and emerging destinations on their list, Virtuoso has some recommendations based on top demands seen by the luxury agent network. For 2017, luxury travelers are seeking adventures in less explored areas and craving customized local experiences wherever they roam.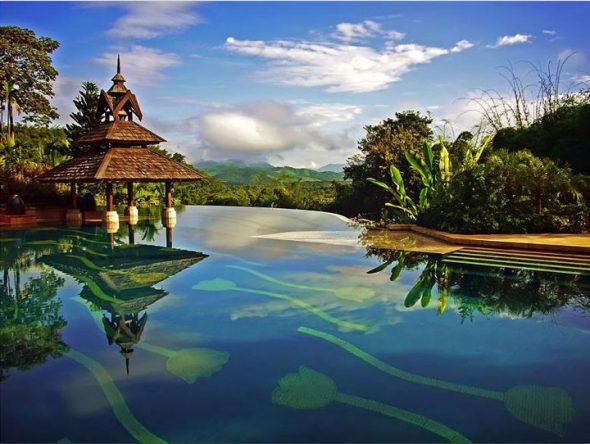 Here are Virtuoso's recommendations for must-have experiences in travel for 2017:
Head now for destinations with a sense of urgency: ones that arechanging rapidly or even disappearing. Cuba tops the list as both an emerging destination and one in danger of losing its distinctive character. The Arctic is another must-see, with melting glaciers impacting the region's unique wildlife. Closer to home, now is the time to visit Lanai before it gains more popularity.
Seek out active journeys, as adventure travel soars even higher this year as a dominant trend. Virtuoso's advisors recommend a variety of adventures, including an African safari, swimming with whale sharks in Mexico or Australia, or hiking the Swiss Alps.
Splurge on an over-the-top exclusive experience: hire a personal guide for a city tour or board a private jet for an unforgettable round-the-world journey. Exclusive-use travel is a key trend for 2017, whether it is renting a villa in a prime destination such as St. Barts or even a private island, or chartering a yacht for a Croatian sail.
Savor the flavors and eat like a local wherever you roam. Take a cooking class, peruse the markets, hunt for truffles, dine at a world-class restaurant or opt for a private, in-home dining experience.
Take a cruise that matches your preferences and personality. River cruising offers greater cultural immersion and the opportunity to explore the heart of a destination. Expedition cruising continues to gain popularity for its nature-focused and more intimate, experiential itineraries to remote destinations.
Travelers are seeking fresh territory, with exploring new destinations serving as the coming year's top travel motivator. And no short jaunts for the affluent, as international trips of two weeks or longer topped the list of trips seeing increased demand. Multigenerational travel also remains a defining trend, with Japan making its way onto the emerging destination list for the first time due to its rising interest as a less traditional location for family travel.
New this year, Virtuoso sought insight into rapidly changing destinations, some to the point of being endangered. Cuba topped the list, with concerns over retaining its rich cultural heritage in the face of increased tourism. Advisors also named the polar regions of Antarctica and the Arctic due to the threat of global warming. Australia's Great Barrier Reef, which is losing its coral due to pollution, and Venice, with its deteriorating lagoon, also made the list. The United Nations has declared 2017 the International Year of Sustainable Tourism for Development, making this topic particularly timely and relevant.
Travelers today crave active experiences that are customized to their interests and abilities, and are venturing all over the globe to find them. South Africa retains its spot as the world's top adventure travel destination, followed by the Galapagos Islands, Costa Rica and New Zealand. Peru and Iceland (new to the top 5 this year) tied for fifth place, and Iceland in particular is seeing remarkable growth as an adventure destination.
Key findings:
| | |
| --- | --- |
| Top Travel Trends                             | Top Emerging Destinations |
| 1. Multigenerational travel | 1. Cuba |
| 2. Active or adventure trips | 2. Iceland |
| 3. River cruising | 3. Croatia |
| 4. Travel with immediate family | 4. South Africa |
| 5. Celebration travel | 5. Japan |
| | |
| Top Endangered/Changing Destinations             | Top Adventure Destinations |
| 1. Cuba | 1. South Africa |
| 2. Antarctica | 2. Galapagos Islands |
| 3. Great Barrier Reef | 3. Costa Rica |
| 4. Venice | 4. New Zealand |
| 5. The Arctic | 5. Peru/Iceland (tie) |
| | |
| Top Global Destinations                                  | Top U.S. Destinations |
| 1. Italy | 1. New York, NY |
| 2. South Africa | 2. Maui, HI |
| 3. France | 3. Napa Valley/Sonoma, CA |
| 4. Iceland | 4. Las Vegas, NV |
| 5. Australia | 5. Miami/South Beach, FL |
| | |
| Top Family Travel Destinations                 | Top Honeymoon Destinations |
| 1. Italy | 1. Italy |
| 2. Mexico | 2. Maui, HI |
| 3. Hawaii | 3. French Polynesia |
| 4. Orlando, FL | 4. Maldives |
| 5. England | 5. Mexico |
| | |
| Top Cruise Itineraries                                 | Top Travel Motivations |
| 1. Mediterranean | 1. Exploring new destinations |
| 2. Alaska | 2. Seeking authentic experiences |
| 3. European river | 3. Rest and relaxation |
| 4. Caribbean | 4. Personal enrichment |
| 5. Greek Isles | 5. Seeking adventure |