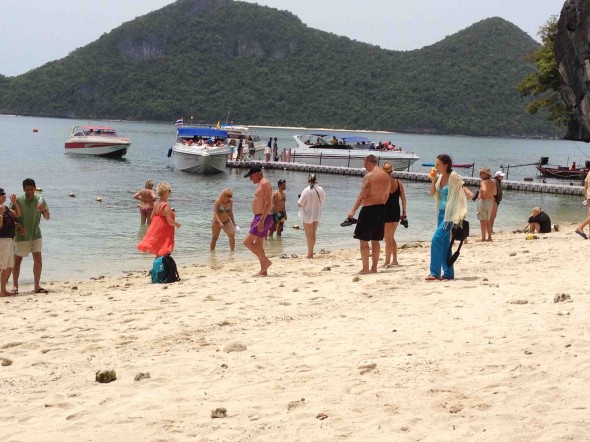 How fickle are U.S. travelers for an irresistible travel bargain? Quite fickle and even more spontaneous if the deal is right, says a recent survey by Travel-Ticker, which sought to learn how amiable American travelers are to changing their summer travel plans mid stream.
The 2012 Summer Traveler Intentions Survey was conducted in May and asked more than 2,000 U.S. consumers about their summer leisure travel intentions. The poll unearthed some surprising findings about Americans' willingness to be flexible when it comes to booking travel.  The results indicated that while 87 percent of respondents at the time planned on taking at least one vacation this summer, which is up from last year, the vast majority (83 percent) were willing to be swayed into a change of plans if presented with a money-saving deal.
"Our annual survey has surfaced a growing trend of consumers willing to get up and go when a great deal strikes," said L. J. Kim, general manager of Travel-Ticker.com. "That kind of flexibility can save a tremendous amount of money by allowing travelers to act on short-lead purchase bargains or to consider alternative destinations that deliver similar experiences at a fraction of the cost. Hotels and other travel services sporadically release fire sales and slash prices throughout the year, and even though the date window for using those deals is usually pretty big, the window for purchasing is small."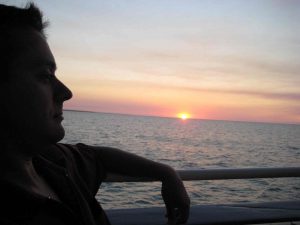 The survey also found that nearly half the people polled had plans for taking multiple trips this summer, but saving money on them was at top of mind.  According to the poll:
72 percent of respondents expected to be more flexible this summer when choosing vacation destinations and dates if it would save them money
75 percent of respondents said that they are often inspired by travel deals and have a desire to book a great deal before it disappears
79 percent of respondents believe you can save money by booking travel on a whim
For travel agents this means those regular communications offering discounts and deals to the database pay off, now more than ever. To travel-minded consumers looking for a cost-effective way to get out of town it means scouring the email notices, scrolling the online agencies such as Orbitz and Hotwire, checking favorite travel websites and checking in with their travel agent to find out whether something good just flew into their inbox.
To see what is possible for a spontaneous mid-summer jaunt, Travel-Ticker.com, as one of many retail booking spots, offers these samplings:
Sample Deal: $890 off Antigua: all-inclusive beach trip w/air — from $759*: All-inclusive, affordable Antigua. Get a flight and all-inclusive stay at the Jolly Beach Resort and Spa from $759* per person. Food, drinks (even alcoholic), and activities are included. Travel September 1-October 31. Why we love this deal: 4 nights of beachside relaxation and ocean views — all yours for $890 less. Get a flight to Antigua and spend 4 nights in an ocean view room at the all-inclusive Jolly Beach Resort and Spa. This rate is based on a round-trip flight from Miami but there are many departure cities available.
Sample Deal: Aruba: oceanview room at 4-star Westin resort — from $159: Get Caribbean comfort and a complimentary upgrade. Westin Resort & Casino Aruba is 20% off, now-December 16. You'll stay in a 380-sq.-ft. oceanview room with a balcony, pillow-top mattress, and marble bathroom from $159. Why we love this deal: The 4-star Westin Resort & Casino Aruba, located in Palm Beach, is offering a complimentary upgrade to an oceanview room. Or upgrade to a meal plan with stays starting at $185 per person, per night, and get complimentary breakfast, lunch, and premium alcohol (3-night minimum based on double occupancy).
Sample Deal: Brazil package: flight, 6 nights in Rio, and breakfast from $1,299: Sun, samba, steak — and exclusive savings. Get a flight to Rio de Janeiro, 6 nights at a beachside hotel, and daily breakfast for as little as $1,299. All taxes and fees are included. Travel select dates, August 16-December 11.Why we love this deal: Put your dancing shoes on and samba your way to South America at a great price. Book this vacation package to Rio de Janeiro, Brazil on your own, and you could pay up to $300 more.
Sample Deal: Budapest, Vienna & Prague with air, hotels & train — $1,299+: Central Europe's best with an exclusive $50 off. Get a flight, 2 nights each in Budapest, Vienna, and Prague, train travel, and breakfast from $1,299. Travel-Ticker readers get an exclusive $50 off. Travel November 1-March 20. Why we love this deal: The antique-filled markets, the cobblestone squares, and the incredible castles — explore Central Europe's delights in one easy package.
Sample Deal: Thailand: escorted tour with air, top hotels & meals — $1,799+: Six cities in Thailand for one unbelievable price. Get a round-trip flight, an intercity flight, hotels (some even 4 and 5 stars), tours, transfers, and 14 meals from $1,799. Valid select dates, August 14, 2012-May 7, 2013. Why we love this deal: Go for the culture, the history, the beauty — or because this Thailand deal is too good to miss. Get a flight from Los Angeles (other departure cities available), 13 nights at hotels in six cities, transfers, an intercity flight, 14 meals (13 breakfasts and 1 dinner), and tours.