Dancing with the Czars
Dance in the new year in St. Petersburg, Moscow and Suzdal. It's no surprise that New Year's Eve is the most festive holiday of the year in Russia, with parties, presents, and vodka toasts. MIR Corporation has specialized in Russia travel for more than 27 years and offers a one-of-a-kind celebratory tour built around New Year's Day in glorious St. Petersburg, with Moscow merrymaking and a visit to 12th century Suzdal.
In St. Petersburg, MIR guests can either ring in the New Year feasting, raising toasts and singing songs in a Russian home, or at the lavish Czar's Ball in Catherine's Palace where tiered crystal chandeliers illuminate the polished parquet floors and an orchestra invites you to waltz.
For four days, guests explore the 300-year-old imperial capital envisioned by Peter the Great. They visit Alexander's Palace, the Gold and Malachite Rooms, St. Isaac's Cathedral, and the Usupoff Palace. An evening ballet or opera performance is another highlight of St. Petersburg.
Next, they board a train to Moscow, which will no dount be covered in a blanket of fresh snow. Visiting the splendid Tretyakov Gallery, displaying Russian art from the 11th century to the present, is a highlight of Moscow.
A visit to Suzdal, once the grand capital of several medieval principalities, caps off the 10-day tour. Find16th century churches with vaulted ceilings lit by flickering candles, and the unearthly beauty of Russian hymns filling the air. The return to Moscow includes a visit to Red Square, St. Basil's and the ancient Kremlin, including the Armory Museum where Russia's treasures are guarded.
Rates: The 10-day tour starts at $5,695.
Dates: December 29, 2015 to January 7, 2016
Contact:
(800) 424-7289
www.mircorp.com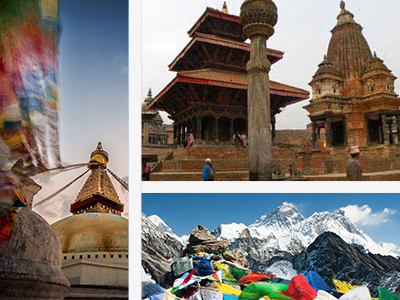 Return to Nepal with a Helping Heart
In an ongoing effort to help boost tourism in Nepal in the wake of its spring 2015 earthquakes, India and Indian subcontinent travel specialist Geringer Global Travel introduces the 14-day Explore Nepal – Culture, Jungle & Mountains itinerary.
"There is no better time than now to visit Nepal," says Susan Geringer. "Nepal is recovering from its April-May 2015 earthquakes and has now been deemed safe for returning tourists by Nepal's Ministry of Culture, Tourism and Civil Aviation. Tourism has always and continues to be an integral part of the country's economy, especially as additional tourism dollars will continue to boost recovery efforts."
With this consideration in mind, a portion from every booking of Geringer's Nepal itinerary will be made to build Sanjiwani Vocational School, which will offer vocational training to students in Grade 9 and 10.
Highlights Include:
Exploring the city of Kathmandu, full of historical temples, shrines, pagodas and UNESCO World Heritage Sites
A visit to Nepal's living goddess, Kumari, in Patan
A view of Mt. Everest from the sky on a one-hour mountain flight
A morning with famous pottery artisans in Thimi
An elephant safari in Royal Chitwan National Park, also home to one-horned rhino and over 350 bird species
A trek from Pokhara to Tomijing to Dhampus, with great views of the Annapurna mountain range and a 2-night stay at Ker & Downey Lodges
A visit with monks at a monastery in the Tibetan village in Hemja
A stay at Neydo Monastery Guest House
Rates: Guests who book by October 15, 2015 will save $150 per person for travel until December 15, 2016. Pricing for this itinerary begins at $3,758 per person, double (this price does not reflect the savings) and includes all accommodations, private vehicle with driver, English speaking guides, monument entrance fees, most meals and packaged drinking water. International airfare is not included.
Contact:
(877) 255-7438
GeringerGlobalTravel.com
San Francisco: "Bike the Bridge" Package at Stanford Court
Stanford Court, San Francisco's modern 393-room hotel atop Nob Hill, is encouraging bike lovers to explore the surrounding area with its Bike the Bridge Adventure Package. Guests can pedal across the Golden Gate Bridge, take in sweeping views of San Francisco, and ride through picturesque Sausalito on state-of-the-art Specialized bikes provided by Stanford Court.
The Bike the Bridge Adventure Package includes:
Two-night luxury accommodations for weekend stays between October 2015 – February 2016
Two Specialized bikes per day (based on availability)
Breakfast for two in Aurea Café, per day
A custom-branded San Francisco tote bag with bottled water and granola bars
Rates: Starting at $239 per night.
Contact:
(415) 989-3500
Stanfordcourt.com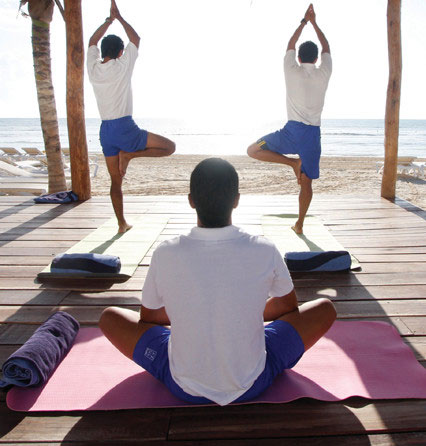 Karisma's "Start Chillin" Specials in the Riviera Maya
Karisma Hotels & Resorts' "Start Chillin" specials are designed to extend the summer season and give guests one more getaway. "Start Chillin" packages are bookable through November 30 and offer up to 45 percent off stays for travel through December 22 at Karisma's Gourmet Inclusive® properties in the Riviera Maya, Mexico.  These include the adults-only El Dorado Spa Resorts & Hotels by Karisma and the family-friendly Azul Hotels by Karisma and Generations Riviera Maya by Karisma.
Rates: Karisma's nightly rates start at $165 per adult and $47 per child, including the acclaimed Gourmet Inclusive® Experience of all gourmet meals served a la carte, premium alcoholic and non-alcoholic beverages, 24-hour room service, and full service concierge.
Contact:
(866) 527-4762
www.karismahotels.com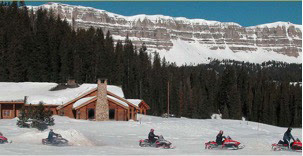 Serenity and Snowmobiling at Brooks Lake Lodge in Jackson, WY
Adventure-seeking travelers can now book a brand-new winter recreation experience combining active snow sports with luxurious accommodations and amenities. Scenic Safaris has a Snowmobile to Serenity Package that blends snowmobile excursions with a stay at the exclusive Brooks Lake Lodge, located in the Shoshone National Forest near Yellowstone and Grand Teton National Park.
Guests at the lodge will find themselves five miles off the nearest paved road at an elevation of 9,200 feet in the majestic Rocky Mountains. The historic lodge is accessible only via snowmobile, dogsled or track vehicle. In addition to myriad outdoor recreational activities, Brooks offers cozy cabin and lodge accommodations, three freshly prepared meals and afternoon tea each day, a spa with oversized hot tub and other creature comforts to help guests rejuvenate after a day of fun in the snow.
The three-night, four-day package may be booked for parties of two or more guests and includes:
Roundtrip transfers from Jackson
Guided 20- to 40-mile-long snowmobile ride to Brooks Lake Lodge (guest's luggage to be delivered separately)
Lunch en route to Brooks Lake Lodge at Bull Creek Ranch
Accommodations Brooks Lake Lodge's VIP Cabin Suites or VIP Lodge Rooms, all featuring lodge pole pine furniture, goose down bedding and plush spa robes
Daily guided snowmobile rides from 10 to 100 miles to various points of interest in the Shoshone National Forest
Snowshoeing
Ice fishing
Cross-country skiing
Wildlife viewing excursions
Four-course dinners offering a choice of beef, seafood, game, poultry or vegetarian entree each night
Cooked-to-order breakfasts each morning, including omelets, pancakes, waffles and more
A la carte lunches, featuring sandwiches, soups, salads and desserts
Afternoon tea
Afternoon spa treatments, such as the Rocky Mountain Hot Stone Massage
Snowmobile/coach return to Jackson
Rates: Snowmobile to Serenity runs $2,525 per driver and $1,775 per passenger based on double occupancy and is all-inclusive. (Park entrance fees and guide gratuities are not included in tour prices. A 10 percent gratuity will be automatically added upon reservation for private and group bookings).
Dates: December 20, 2015 through March 10, 2016 (All tours are subject to change due to weather and snow conditions).
Contact:
(307) 734-8898
www.Scenic-Safaris.com
www.ForeverResorts.com