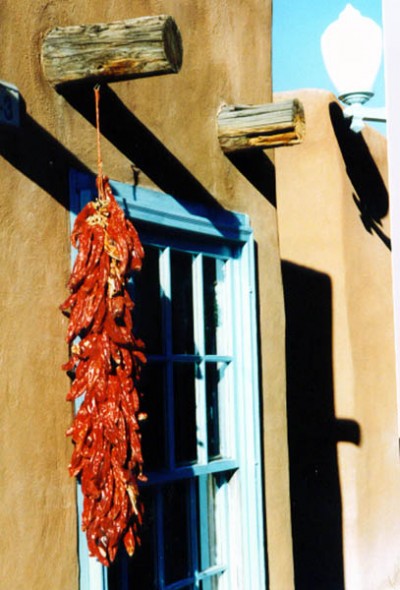 "Breaking Bad" may have put it on the map of late but the New Mexico city of Albuquerque is a delightful mélange of history and culture much deeper and wider than any AMC blockbuster would have it.
Albuquerque presents a picture of an America with a Spanish accent. Founded in 1706 and named for the viceroy of New Spain (who was also the Duke of Albuquerque), the city tucked into the Rio Grande Valley at the foot of the Sandia Mountains has attracted travelers for centuries.
A visit there is always a pleasant reminder that Anglos are the newcomers in this region of America — part of the Spanish colonial empire for centuries and home to native tribes for eons before that. 
The Pueblo Indians living in the region when the Spanish first arrived in 1598 weren't exactly welcoming. Don Juan de Oñate, governor and captain general of the Spanish Kingdom of New Mexico, skirted native-held lands and established his capital, Santa Fe, well to the north.
The bloody Pueblo Revolt of 1680 drove the Spanish out of New Mexico for a time, but European diseases and relentless warfare eventually took their toll. As the 18th century arrived, the newly appointed governor, Diego de Vargas, assembled an army and retook the region.
His successor, Francisco Cuervo y Valdés, created the new town of Albuquerque, centering it on an estancia located in the area that's now the city's Historic Old Town district.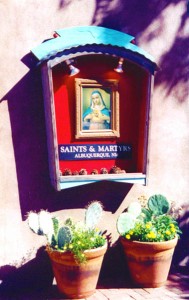 The mix of cultures in Albuquerque is a draw in itself. You can stay in a country inn on a Spanish land grant from the 18th century and spend your free time exploring nearby wineries (a local favorite is Casa Rondeña Winery).
Or, you can stay along Historic Route 66 in a vintage motel and eat in a classic diner.
The "Pueblo Deco" architecture along the way continues to attract tourists and photographers. (Don't miss the defunct KiMo movie theater downtown!)
On the north edge of Old Town is the Albuquerque Museum of Art and History – it'll tell you everything you need to know about the history of the place and (insider tip: it has a back door that opens right onto Old Town.
Old Town itself (although smaller than the one in Santa Fe) is a browser's delight and something you won't see on an episode of Breaking Bad. There are the usual silver jewelry stores and souvenir stalls, but one favorite quirky shop is Saints & Martyrs. Located in (what else?) an old chapel, this emporium sells books, medals, pictures and statues of every religious icon you've ever heard about, and some you haven't.
Another must-see is the Indian Pueblo Cultural Center, which includes each of the nineteen pueblos of New Mexico in displays of weaving, pottery, jewelry, clothing and photography. For those planning to buy Native American art or jewelry on a trip out West, a good tip is to stop here first. Between the museum and the gift shop, you'll find the absolute best from local artists and craftsmen. Even if you don't find something you like, you will have a great baseline for comparison everywhere else, both in price and quality.
Do bring sunscreen, a hat and sunglasses — and put them on when venturing outside – between the latitude and the altitude, you'll be really sorry if you don't. And, always have a bottle of water with you. This is the desert after all.
A recommended treat for accommodations is a country inn called Los Poblanos, on the northwest side of Albuquerque. It offers 20 guest rooms and suites in classic New Mexican style with wood-burning fireplaces, original artwork, carved ceiling beams, hardwood floors, and antique southwest furnishings. All bedrooms have luxurious bedding and feature our signature lavender spa amenities. A full organic gourmet breakfast is included in the room rates, which start at about $165 for two.
Los Poblanos retains 25 of the original land grant acres with agricultural fields and extensive historic gardens. First mentioned by name in a 1790 census, the ranch was reassembled by Albert and Ruth Simms in the 1930s. Albert Simms and Ruth Hanna McCormick were widowers when they met in 1928 while both were serving terms in the U.S. Congress – he from New Mexico and she from Illinois. In 1976 the ranch was split and sold to Armin and Penny Rembe and Armin's sister Victoria Rembe Walker and her husband, Robert Walker. The Rembes reunited the property in 1997 and served as innkeepers until 2004, when their son, Matthew Rembe, became Executive Director.
Two other places of interest: the National Hispanic Cultural Center has art exhibits, performances, a restaurant and gift shop, and the New Mexico Museum of Natural History and Science is a "must" if you've got kids with you. It's just a couple of blocks east of Old Town.
Contact:
Albuquerque CVB
(800) 284-2282
(505) 842-9918
Albuquerque: Beauty and Breadth Beyond "Breaking Bad"
Quirky Las Cruces Brings Visitors to New Mexico