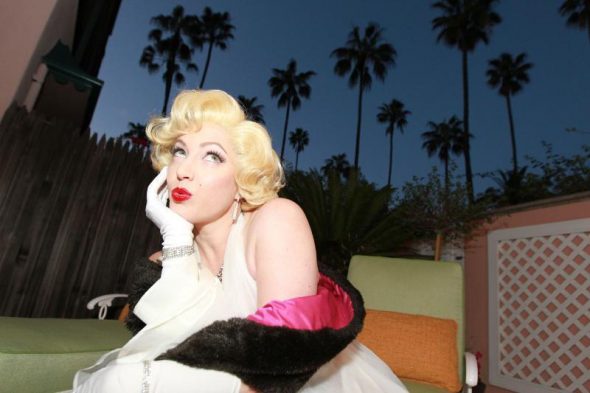 Los Angeles, at times described as a great big freeway, is oh so much more. Look beyond the lights of the traffic buzzing from the beaches to the boutiques and bistros and find the spotlights that have made the city shine since the beginning of the last century.
Los Angeles has always been the city of dreams – and dreamers, starting with D.W. Griffith and Sam and Jack Warner shooting through the newest models of kinetoscopes on primitive backlots in the Hollywood hills. Since then it was all about the silver screen and the careers made and shattered upon it in earthshaking celebrity rumbles that continue to shape the city.
Los Angeles was built on star power and living like a celebrity is part and parcel of the fantasy it sells. And while dewy-eyed beauties continue to flock in from America's heartlands hoping to get their shot at fame and fortune in the lights of Hollywood, visitors who land in Los Angeles for a day or a week or longer can have their time in the spotlight as well through phenomenal hotel suites like none other, and through restaurants, attractions and shopping ventures that ooze with the daily lives lived by today's great television and film personalities.
Suite Sensations in Beverly Hills
It is not surprising that Beverly Hills would have the top picks for travelers in search of a luxury experience that has less to do with what high-tech gadgets can be displayed and more to do with what design can do to tastefully bring back Hollywood's Golden Age.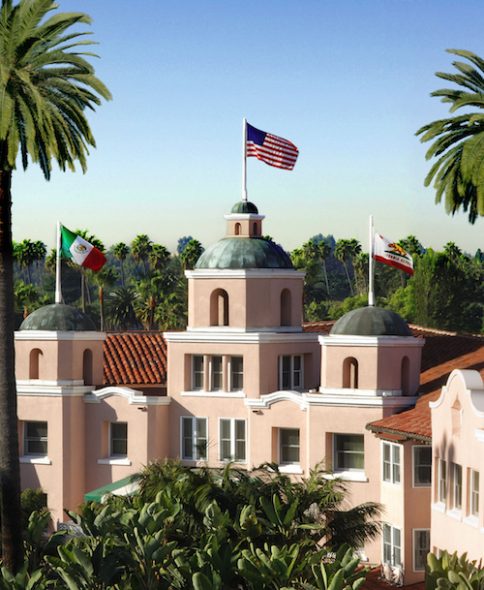 The Beverly Hills Hotel & Bungalows: "The Pink Palace," now part of the Dorchester Collection and owned by the Sultan of Brunei, might be considered the Grand Dame of this rarefied list if only for its tenure as the home of Marilyn Monroe. Although it has housed the best of the best from the list of the rich and famous: Frank Sinatra, Humphrey Bogart and Marlene Dietrich among them in its 103 years (even John Lennon and Yoko hid out here for a week) it was Marilyn and her amour of the moment, Yves Montand, who kept the hotel's Polo Lounge abuzz when they lived here during the filming of "Let's Make Love."
One section of the property is known as Bachelor's Alley as so many of Hollywood's troubled leading men sought refuge there when their marriages ended. Bungalow 1 and 7 were coveted by Marilyn Monroe. Actress Jennifer Jones and industrialist Norton Simon used Bungalows 2 and 9. Bungalow 3 was reserved for Elizabeth Taylor and husband Eddie Fisher. Bungalow 4 was the choice for Howard Hughes. Bungalow 5 was kept on reserve for Liz Taylor during her Richard Burton years.
Today, the Beverly Hills Hotel remains as grand as it ever was, no worse for wear and still keeping its gloss within the buffed up pink and green interiors, palm shaded groves and starlet-studded swimming pools. A Cosmopolitan is still the cocktail to order at the Polo Lounge.
The 23 bungalows here unfold like individual homes, each with separate entrances, living room, dining room, wood-burning fireplace, and a distinct configuration and décor, including one-of-a-kind furnishings and luxury materials including granite and marble. Bungalow 5, the four-bedroom Presidential Bungalow, offers a private lap pool built in 1991 for frequent guest Walter Annenberg.
The Beverly Hilton: While the Beverly Hills Hotel may be known for its celebrity guests, the Beverly Hilton has always been the hotel of presidents. Every President since Conrad Hilton opened of the property in 1955 has stayed in The Beverly Hilton Presidential Suite, oft-tagged "White House West." Robert Downey Jr.'s favorite room is 815 – Governor's Suite.
Beverly Wilshire, a Four Seasons Hotel: This property, at the seductive edge of Rodeo Drive and Wilshire Boulevard, is known as the Pretty Woman hotel – referring to the clever romance film that lit sparks between Richard Gere and Julia Roberts in 1990.
The suite where the fictional financial tycoon and simple streetwalker fell in love is still available with few changes – known as Los Angeles, Pretty Woman Suite. Find it on the private, key-accessed 14th floor of the Beverly Wing. Officially, the Penthouse Suite, it has some of the largest guest room space in Beverly Hills at 5,000 square feet.
Famous stars such as Elvis Presley, Warren Beatty and Steve McQueen have all lived in various suites of this hotel. For Beatty and Presley it was Veranda Suite. The Penthouse and Presidential Suites have beautiful wrap around terraces with spectacular views (you can see the Hollywood sign on a clear day). The Penthouse Suite is a three-bedroom suite on the top floor of the hotel and includes a state-of-the-art show kitchen with a serving island and marble countertop.
Montage Beverly Hills: This magnificent property on Canon Drive offers three Presidential Suites, each presenting its own individual layout and design that can be combined toward a total of 5,000 square feet of staying power. Attractions are the cozy fireplace settings, terraces, views of the Hollywood hills, kitchenettes with valet entrances and large dining rooms, high tech electronics and baby grand piano. Pets are invited into these spreads with lavish pet amenities including doggie beds, bowls, treats and added services such as dog walking and babysitting.
The Peninsula: Tucked into a corner of Beverly Hills, the Peninsula is as famous for its Belvedere Room where movie deal making and breakfast go hand in hand, as it is for its five-star hospitality. The boutique layout (only 193 rooms, suites and villas) hides under shadings of palm, fichus and oak that shroud suites with that extra sliver of privacy.
Four "Specialty Suites" are on hand for those special guests. Three of the four grandest suites were designed by Forchielli Glynn (Exclusive Resorts, Four Seasons Prague and Vancouver). The fourth was designed by American interior design icon Nancy Corzine, who is known for her contemporary luxe style and signature line of furnishings, textiles and lighting designs. All four of these spacious spots (1,500 to 2,250 sq. ft.) feature fireplaces, advanced flat-screen televisions and audio systems, diverse collections of books and objets, and sleek contemporary kitchens outfitted with the latest Viking and Sub-Zero appliances. They are classified by color: green, white, pink and blue and maintain their marks as showpieces for the designers who signature they carry.
L'Ermitage: The L'Ermitage, just east of the Beverly Hills hamlet and long a favorite with royals from the Gulf, just opened a precious series of residential suites this year. These expansive enclaves run 1,200 – 4,400 square feet with elegant kitchenettes, guest bathrooms and powder rooms, sleek fireplaces, runway-like dressing rooms and walk-in closets, curated artwork, modern living and dining spaces with conferencing capabilities, and private step out balconies with French doors opening onto golden mornings Beverly Hills and the Hollywood Hills.