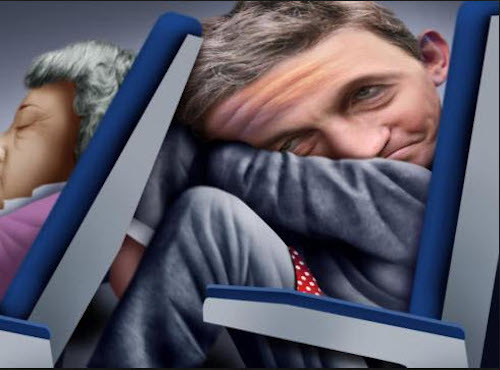 What's to love about airline travel these days? Economy seats are cramped, flights are packed, and passengers pay an ever-expanding number of fees for things that used to be free …. the upshot? It's pretty much the story with all the airlines, according to Consumer Reports in its latest investigation and airline ratings survey.
Consumer Reports survey of 20,806 subscribers revealed there still may be more room for improvement for many airlines. No airline's coach/economy class received a top mark for any of the attributes Consumer Reports measured. With the exception of JetBlue, the other 12 carriers in CR's coach class ratings received low marks for legroom, and seat width abd comfort.
"It's hard to imagine that there was a time when flying was fun, even glamorous, but today's flyers face a labyrinth of fees and lackluster services." said Mandy Walker, Consumer Reports money content development senior editor.
JetBlue Airways, Southwest Airlines, Virgin America, and Alaska Airlines topped Consumer Reports coach/economy ratings, all four carriers earned better than average marks for check-in ease and service from airline staff.
The three biggest U.S. airlines: Delta, American, and United – were rated middling-to poor on all attributes for their coach/economy service. All 13 airlines included in CRs' ratings were also rated worse or far worse than average for food and refreshments among coach/economy passengers. JetBlue and Virgin America were the only airlines that didn't get dinged  for their in-flight entertainment in coach/economy class.
Virgin on Top
Virgin America also scored well among first/business class passengers and was followed closely by Hawaiian Airlines and Alaska Airlines. Apart from Alaska's middling in-flight entertainment, these carriers are rated above average or better on all attributes. In fact, Virgin got top marks across the board. While first/business class passengers indicated that they were at least fairly well satisfied with all seven airlines in CR's first/business class ratings, appearing at the bottom of CR's ratings as meaningfully worse than all other first class services are United Airlines and American Airlines. Both scored below average when it comes to cabin & restroom cleanliness, food /refreshments, and inflight entertainment.
The survey was conducted with subscribers reporting on their most recent experience on a domestic, nonstop flight between the summers of 2014 and 2015 and focused on these categories: legroom, seat width and comfort, room for carry-on bags, cabin and restroom cleanliness, check-in ease, service from airline staff, food/refreshments, in-flight entertainment, and no hidden fees.
What You Pay For: Where to Find the Cheapest Flights
Also in the report, Consumer Reports spent almost two weeks looking for the cheapest nonstop airfares on five busy domestic routes using nine popular sites— CheapOair, Expedia, Google Flights, Hotwire, Kayak, Orbitz, Priceline, Travelocity, and TripAdvisor. All nine sites provided various fares on separate browsers at the same time at least once.
"We recommend doing multiple searches over multiple days to increase your chances of finding the lowest fare." Walker said. "You will notice that persistence pays off in the quest for the best price on travel booking sites."
CheapOair delivered the highest average fares and also failed to provide a single lowest fare among the five routes in Consumer Reports research. Fares can also vary for the same route at the same time over different days. Actually, all nine sites provided different fares on separate browsers at the same time at least once, most frequently on Google Flights and Kayak. Passengers should search for flights multiple times and over multiple days to increase their chances of finding the lowest fare.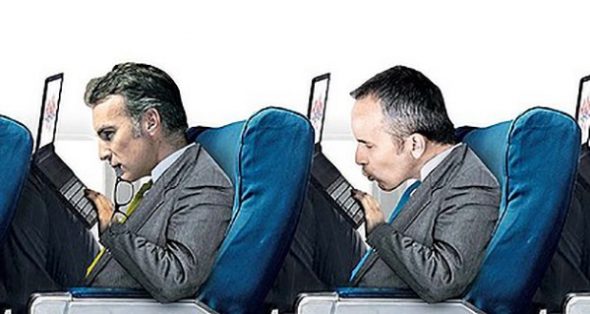 How to Beat the Stress of Flying
Score the Best Seats: Start checking for available seats 72 hours before departure. That's when airlines may start releasing those that were earlier reserved for people who have been upgraded or have canceled, which means it might be possible to select a plum spot— without having to pay extra for it.
Board Early and Save on Baggage Fees: Checking just one bag could cost $36 to $200 round-trip. Making do with a carry-on is an obvious way to avoid bag fees—unless the flight is on Allegiant, Frontier, or Spirit, which charge for carry-on bags. Southwest allows for two bags to be checked before charging.
Speed Through Security: Flyers who have registered with TSA PreCheck enjoy expedited screening at more than 180 U.S. airports, saving time and stress.
Avoid the Crowds: If expecting to be in the airport for more than a few hours, consider splurging for access to a lounge. Most airlines sell day passes to their club lounges even for passengers not traveling with them, and companies such as Plaza Premium Lounge, No. 1 Lounge, and The Club Airport Lounge sell passes at their locations around the world.
Minimize Stress: Don't join the mad rush to get on the plane. The less time spent in line, the better, says Leon James, Ph.D., a professor of psychology at the University of Hawaii who studies air, road, and pedestrian rage.
Maximize Comfort: Bring along a sweater, a small pillow and blanket (for longer flights), and reading material or audio books, and games. Noise-canceling headphones and eye masks can lend an added sense of calm.
Move It: Remaining in a sedentary position for more than 4 hours can increase the risk of developing a dangerous blood clot (known as deep vein thrombosis), according to the Centers for Disease Control and Prevention.
Keep it Clean: Fill an enclosed space with a steady stream of people (many of them coughing and sneezing) and you have the perfect breeding ground for bacteria and viruses. Wash hands frequently with soap and hot water, and use alcohol- based wipes on all of those germy surfaces before you touch them.
Make Sure You're Covered: Travel insurance can cover the cost of airfare (as well as hotels, tour costs, or cruise fare) if there is a need to cancel or interrupt a trip because of unexpected events such as personal illness, the illness or death of a relative or travel companion, or some types of severe weather. Travel insurance will generally also cover the cost of belongings that are lost or stolen, emergency medical care, and also offer a death benefit. Travel insurance is a benefit provided by some credit cards, and passengers may also already be covered for medical treatment and theft under personal health and homeowners policies.
The flight and fare comparison is published in the October issue of Consumer Reports and available free online at ConsumerReports.org.