All Eyes on the Skies for this Perseid Package
Central Oregon is often listed as one of the top places in the country to stargaze and this year, Pronghorn, An Auberge Resort – the only five-star luxury branded resort in the Pacific Northwest – is offering a way to enjoy nature's very own. It's actually perfect timing, as the the annual Perseid meteor shower, which sends some 600 meteors per hour through the earth's atmosphere, is lighting up the sky these weeks – peaking around August 9–13.
The Pronghorn stargazing package includes:
2-nights accommodation
Transportation and guided Starlight Canoe Tour complete with naturalist interpretation, gear, dessert and hot cocoa.
A s'mores bar setup for the whole family to relax and view the stars around the fire.
Price: Full package costs start at $934.00 plus tax for a savings of 25% off nightly rates.
Contact:
(866) 320-5024
Pronghorn.Aubergeresorts.com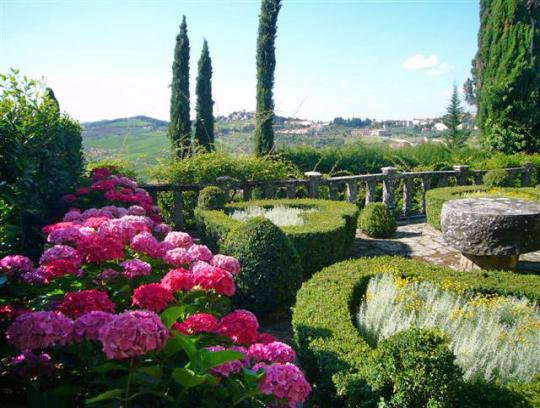 Wine and Wonder in the Tuscany with Gastronomy Package
Villa le Barone, the four-star luxury hotel in Panzano, Chianti, in the heart of Italy's scenic region of Tuscany, offers guests the chance to enjoy a day of wine tasting and cooking lessons while vacationing in one of the most glorious and scenic regions of Tuscany.
A memorable "Gastronomia Toscana" (Enjoy Wines and Tuscan Gastronomy) package includes a welcome bottle of Prosecco and fresh flowers in the guestroom, an itinerary with or without a driver to explore the Chianti region, a large buffet breakfast, Tuscan dinner and a complimentary bottle of Chianti Classico or a free bottle of local grown extra virgin olive oil, plus an option to take a local cooking class.
Location is in the heart of Tuscany, between the historic cities of Siena and Florence.
The package runs through August and is again available October 1 – October 13, 2014
Price: The Villa le Barone's Gastronomy di Tuscany (Enjoy Wines and Tuscan Gastronomy package) ranges from $1,305 for a classic room to $1,580 for a Historic Room or Junior Suite, for two people for three nights. From September 1-30, 2014, prices rise slightly
The cooking course can be reserved an additional €100 Euros (approximately $136) and includes two hours with a Tuscan cook, a souvenir apron and the meal you have prepared. Car and driver for a day trip through Chianti can be arranged for an additional $517.
Contact:
+39 055 85 26 21
www.villalebarone.com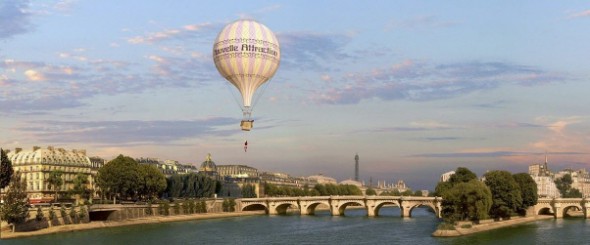 Around the World in 80 Days – on Four Cruise Lines
Cruising around the world in 80 days like Phileas Fogg doesn't have to be a work of fiction. www.CRUISE.co.uk offers a way to replicate this journey in grand style, from the comfort of some of the world's best cruise liners.
In Jules Verne's classic adventure novel Around the World in 80 Days, Fogg accepts a bet to sail the Victorian world in 80 days or less. While he made his perilous journey by train, steamboat, balloon and even wind powered sledge, those choosing the updated journey will travel in style on P&O, Holland America, Carnival and Cunard ships, taking trains, planes and automobiles in between.
The journey sets sail on March 22, 2015, and includes stays in New York, San Francisco, Seattle, Vancouver, Hong Kong and Venice.  The cruise begins with 17 nights in Europe on the P&O Oceana,  followed by 31 nights taking in the Eastern delights of Hong Kong, China, Korea and Japan on Holland America's Volendam liner. Then there are eight nights on the activity-packed Carnival Legend taking in the spectacular glaciers of Alaska and seven nights on Cunard's Queen Mary 2 for the transatlantic crossing from New York back to Southampton.
Price: $14,325 to $21,066, depending on cabin choice.
Contact:
001-800 408 6228
www.CRUISE.co.uk

When Kilimanjaro Calls
Anyone who has been to Tanzania knows the pull of Africa's highest peak and the temptation to climb it if, for no other reason, that you have come all this way – and it is there!
The 19,340-foot summit is no stranger to danger but, unlike Everest, one can reach it in couple of days and be back before anyone knows you're gone. For travelers who are heading to Africa and decide the time is now, one local tour company located in Moshi, near Kilimanjaro, can make this happen. Njari Treks Tours and Safaris offers a variety of prices and options that include all a traveler needs to own a piece of the mountain.
Marangu Route: A popular route where nights are spent in huts, and meals taken in dining halls. It's the only route that ascends and descends using the same path and is often referred to as the "Coca-Cola Route." 5 days: $1300; 6 days: $1400 per person. (Note: all prices are negotiable and customizable depending on size of the party)
Machame Route: Called the "Whiskey Route" because it is considered more difficult at the top than the Marangu Route. Passes through the cloud forest, Shira Plateau and Lava Tower, and has beautiful views. 7 days: $1600 per person.
Lemosho Route: This route is not so popularly trekked, so there are fewer people. It's rich flora and fauna. It passes the Shira Plateau, Cathedral Plateau and Lava Tower, with beautiful views. The longer drive to the gate requires more fuel, which is included in the price. 7 days: $2000 per person.
Umbwe Route: This is the most difficult trek on Kili – and is only for more experienced trekkers. It offers wonderful views and is a little-used route because of the difficulty level, so provides relative sense of isolation. 6 days: $1500 per person.
The Rongai Route: This is one of the easiest routes yet has very few people on it. 6 days: $1500 per person.
Included in all treks:
Roundtrip transportation between Moshi and the Kili Trailhead/Gate.
3 meals per day while trekking, either vegetarian or non-vegetarian
Guided and Assistant Guide, Cook, porter, salary
Accommodation in camps or huts, depending on route, while trekking
First night/last night bed-and-breakfast accommodations at Keys
Hotel
All park fees
Also provided: Local guides, private toilets, oxygen and Gamow bag (for emergencies only), tents, group climbing equipment, expedition first aid kits, cooking equipment, porters, and trip food.
Not Included in the price:
•        Meals outside the regular itinerary
•        Tips for guides and porters
•        Airfares and airport taxes
•        International visas for Tanzania
•        Medical/evacuation trip insurance
Backpacks, sleeping bag and pads, trekking poles, and down jackets are available for rent.
Contact:
+255 763 824 959; 272-753-336
NjariTreks.com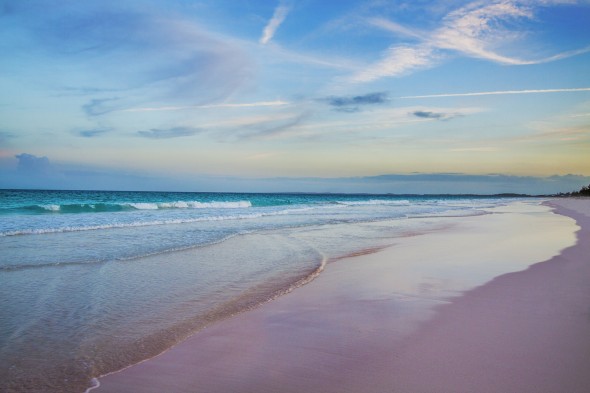 End the Summer at Legendary Pink Sands Resort
The iconic resort Pink Sands on Harbour Island in the Bahamas is running a Labor Day Week package for stays between August 22 and September 2. The End of Summer Package delivers an elegant island escape overlooking the world-renowned pink sand beach.
The End of Summer Package includes the following based on double occupancy:
Cottage accommodations with outdoor patio and private entrance
One three-course prix fixe dinner for two at Blue Bar
Continental breakfast daily
Beach water sports rentals including ocean kayaks, paddleboards and snorkeling gear
Airport and water taxi transfers from North Eleuthera
Price: Rates begin at $599 per night for a Garden View One-Bedroom Cottage and $849 per night for an Ocean View One-Bedroom Cottage.
Contact:
242-333-2030
www.pinksandsresort.com
Related Stories: