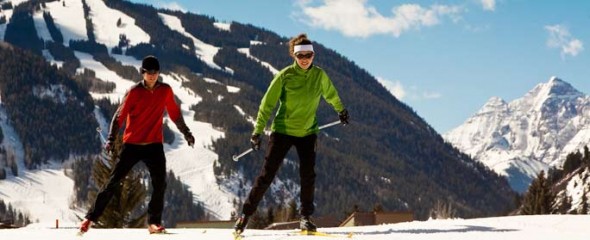 For those who have skis – and want to use them – they had better bring some warm attire and a C-note or two for the least expensive hotel room they can find. Lift tickets are only one of the costs they will face outside hotel rooms charging more than $200 per night.
A recent report managed by Cheaphotels.org looked at 20 ski resorts in the U.S. and came up with some not so surprising insights about the nearby accommodations.
To spend a day skiing at Aspen, travelers will have to pay, on average during February and March 2013, $241 per night for the cheapest available double room. The two runners-up came in only slightly less expensive. California's Olympic Valley and the Alta/Snowbird resort in Utah snagged the number two and three slots with average overnight rates of $239 and $236, respectively.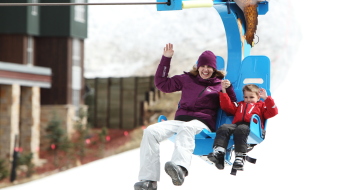 Ski Utah!
Utah's popular resort of Park City proved reasonably affordable, with an average of $129 per night. The two least expensive resorts according to the survey are Idaho's Sun Valley and Heavenly Mountain Resort in California. Bargain-hunting skiers should be able to find rooms there for around $100 per night.
In Canada, the most expensive ski resort was found to be the Kicking Horse resort. Located close to Golden in British Columbia, this Canadian ski lodge is currently charging an average of $204 per night.
Following is a list of the most expensive ski resorts in the U.S. and Canada. The rankings are based on each resort area's average rate for the cheapest available double room in a minimum 3-star hotel during the months of February and March 2013.
U.S. Ski Resorts
Aspen (CO) $241
Olympic Valley (CA) $239
Alta/Snowbird (UT) $236
Breckenridge (CO) $223
Vail (CO) $214
Snowmass (CO) $212
Telluride (CO) $204
Keystone (CO) $203
Beaver Creek (CO) $199
Copper Mountain (CO) $192
Teton Village (WY) $164
Big Sky (MT) $159
Bretton Woods (NH) $145
Steamboat (CO) $136
Crested Butte (CO) $134
Stowe (VT) $132
Park City (UT) $129
Jackson (WY) $112
Sun Valley (ID) $107
Heavenly (CA) $94
In Canada
Kicking Horse (BC) $204
Big White (BC) $179
Mont Tremblant(QC) $157
Whistler Blackcomb (BC) $154
Silver Star (BC) $143
Panorama (BC) $142
Lake Louise (AB) $132
Fernie (BC) $123
Sun Peaks (BC) $94
Banff Mt. Norquay (AB) $84