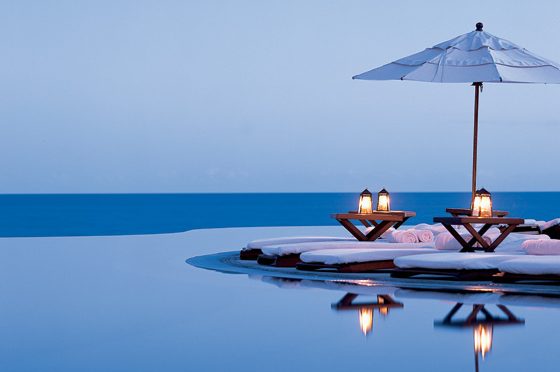 Americans may be workaholics, but a majority still travel for pleasure. Of these holiday-takers, 90% are traveling at least once a year and are actively seeking out the best deals for their desired destinations.
A new travel report, "The Great American Vacation Study: How Travelers Seek, Shop and Save," examined US leisure traveler behavior, booking practices and which incentives truly work. Nearly 1,200 consumers responded to the survey conducted in March by parago, an international incentives and engagement company.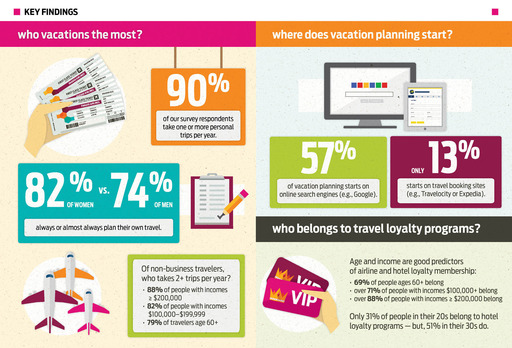 Travel deal finding is rampant: Some 85% of US travelers look online for travel deals. Of those, 65% check 3 or more sites. The study found that 56% of travelers are more likely to take additional trips if they find great deals. Also, price and value are the top influencers on booking airfare and hotels.
 "Frugal affluents": The higher the income, the more likely a traveler is to take an added trip when offered a great deal — from 47% (for incomes </- $19,999) to 66% (for incomes >/- $200,000). Also, travel loyalty programs are popular with the affluent: more than 71% of people earning at least $100,000 belong to a rewards program, and the percentage goes up with income.
 Which incentives work: The most motivating incentive for air travel is a free checked bag; the most desired incentive for hotels, resorts or cruises is a prepaid card. Also, 42% of travelers would book more quickly for a best-price match delivered via rebate. However, only 6% of travelers purchase bundled air/hotel deals.
 Planning is personal: These days, the majority of leisure travelers plan their own trips, starting on search engines for most travelers (57%). Travel booking sites are a distant second (13%) and only 2% of those surveyed from the skewed list of parago's respondents use travel agents.
Parago, Inc. is a Texas-based rewards and incentives company that designs, implements and manages customer retention programs for other companies.
Non-Reward Air Ticket Sales on the Rise: ARC Report
While travelers are busy collecting and spending their rewards points, more travelers than ever are digging into their cold, hard cash to buy airline tickets, according to a first quarter look at ticket sales by the Airlines Reporting Corp. (ARC).
ARC, the financial settlement link between airlines and travel sellers, reported that the consolidated dollar value of airline tickets sold by U.S.-based travel agencies rose 4.93 percent* year-over-year in the first four months of 2014 compared to the same period last year, totalling $32.4 billion versus $30.9 billion in 2013.
Ticket transactions through April 2014 increased 2.27 percent over the same period in 2013 to $52.5 million. Year-to-date passenger segments increased 2.2 percent to $117.9 million compared to 115.3 million in 2013.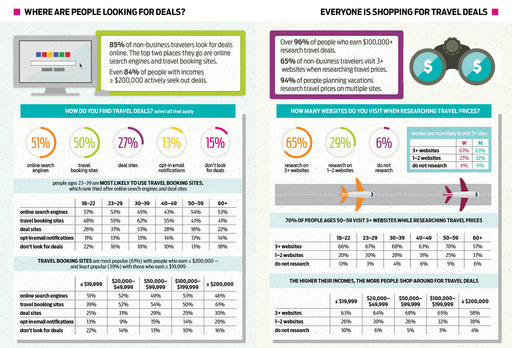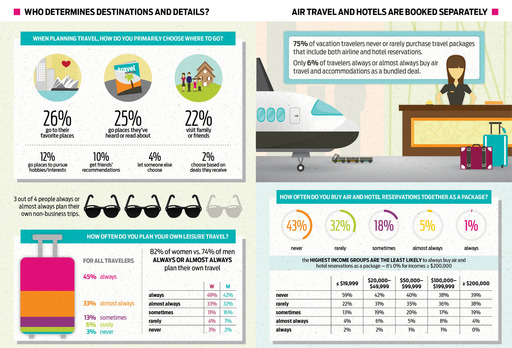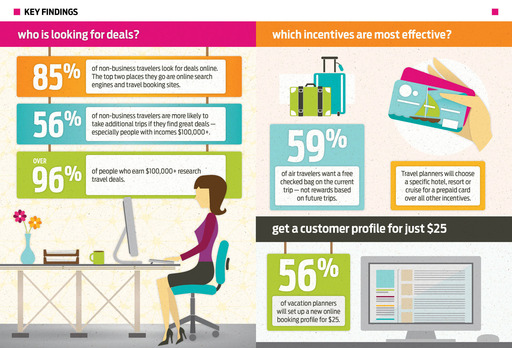 Similar Stories: