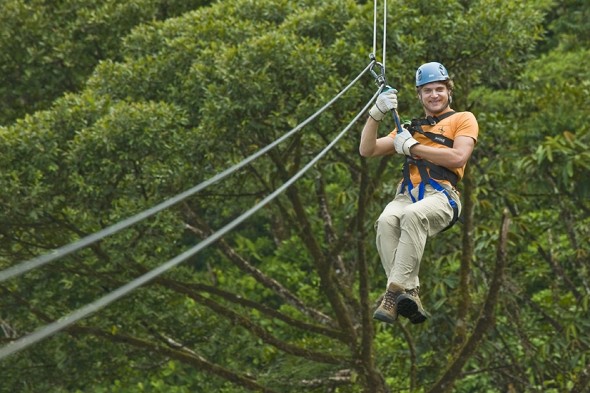 By David Yeskel
Since the dawn of the modern cruising era, the Caribbean cruise experience has typically been associated with sun-kissed beaches and ubiquitous shopping, much to the delight of tanned tourists and flush merchants.  Cultural experiences, the thinking went, were left to European itineraries.
Contrary to that popular notion, experiential travel and Caribbean cruising are not mutually exclusive.  In fact, Holland America Line's (HAL) ships offer longer Caribbean itineraries to ports that are steeped in cultural heritage, eco-adventure and native experiences, right alongside the requisite fun-and-sun destinations.  HAL's devoted past- passenger base expects – and continually demands – that interesting new ports and experiences be added to itineraries that typically exceed seven days on the line's mid-size ships.  A recent 14-day sailing on the 1,258-passenger  Maasdam provided an unexpectedly diverse array of cultural and active experiences – all in our Caribbean back yard.  What follows is a sampling of interesting shoreside options available in a select group of ports.
Experiential Travel in Colon, Panama (Authentic Embera Indian Village to Colon)
For those who have already experienced the wonders of a Panama Canal transit, the chance to visit a living/working Embera Indian village holds intrigue — and beyond the obvious cultural appeal — as a throwback in time.  Once the ship transits the Gatun Locks and sails into Gatun Lake, tenders are lowered and passengers are taken on an hour-long bus ride to a jungle clearing where Embera guides wait in dugout canoes.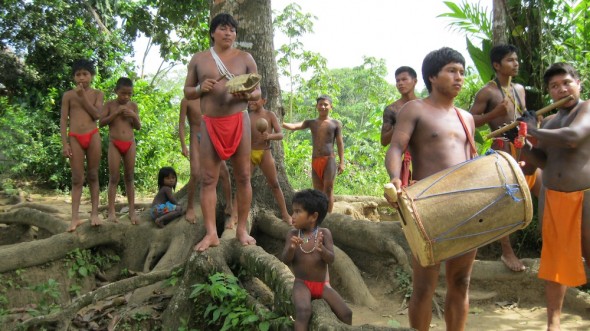 Following a scenic – and sometimes wet — 30-minute ride upriver, guests arrive at a riverfront Embera village that is home to a relatively-primitive but welcoming people.  Women and girls are bare-breasted; men and boys wear only loincloths. The Embera tattoo their bodies with a fruit dye that serves the dual purposes of ornamentation and insect repellent.  After being served a homemade lunch of tilapia and fried plaintains, we were treated to a dance performance and solicited to purchase intricately woven baskets and other locally-made handicrafts. Despite the immense cultural and language gap (some Embera do speak Spanish, however), tribal children are friendly, curious and eager to interact with their visitors.  What's most amazing about this encounter, however, is the realization that in a rainforest a mere 90 minutes from Colon, exists another world altogether and one that is sparsely populated by a tribe that appears to have successfully balanced their coexistence between the primitive and modern worlds.  See them soon, before they transition completely into the modern world.
Eco-Adventure In Puerto Limon, Costa Rica (Rain Forest Canopy & Zip Line Adventure)
Costa Rica's reputation as an eco-adventure paradise is primarily due to one outsized geographic fact: the Central American nation's wealth of rainforest acreage is embarrassingly rich. That lush, green expanse is the perfect setting for HAL's Rain Forest Canopy and Zip Line Adventure tour, which offers a thrilling, wild ride over and through the rainforest.  Sailing through 11 contiguous cables, platform to platform, from over the forest canopy to the shadows beneath it, we marveled at the pristine surroundings and the occasional howler monkey sighting. With sure-handed guides facilitating the platform transfers and double-buckled harnesses that typify the operator's safety-first mantra, this thrill ride beats anything a theme park designer could dream up – with the added advantages of clean air, wildlife sightings and refreshing, tropical rain showers.
Cultural Heritage in Willemstad, Curacao
Though many cruise lines call at charming Curacao, most passengers barely scratch beneath the surface of the island's Dutch history, which can easily be experienced independently. Sailing into one of cruising's most beautiful port approaches via the narrow Schottegat channel, guests are afforded close-up views of the pastel-colored, 17th and 18th  century waterfront buildings of Willemstad.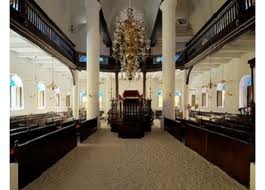 That narrow channel, a boon to cruise passengers today, was a critical liability during World War II. Tiny Curacao was a crucial oil refining hub for the Allies, and thus underwater gates were installed in the waterway to prevent German submarines from entering the port and attacking the nearby refineries. Guests interested in Jewish heritage will find the Mikvé Israel-Emanuel Synagogue and adjacent museum (an easy walk from the ship's berth) fascinating.  At the oldest synagogue in continuous use in the Western Hemisphere, descendants of the temple's founding families often meet cruise passengers to recount the rich heritage of the island's Jewish population, explain how and why their ancestors emigrated here from Amsterdam in the mid-17th century, and reveal why the temple's floor is covered in sand. Guests may also venture outside the city to explore the Hato Caves, whose rich limestone formations now overshadow the caves' dark history as a runaway slave hideout.
Along the way, we also enjoyed plenty of outdoor recreation on beautiful, unspoiled beaches in Grand Turk, Samana (Dominican Republic) and Half Moon Cay, the line's private island.  So while partying on the beach with a rum punch certainly fits into Holland America's Caribbean itineraries, guests interested in more substantial cultural enrichment and adventure are surprisingly well served.
Similar Stories: