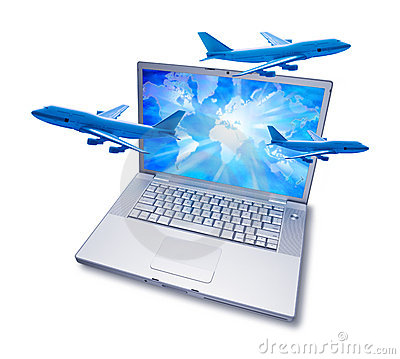 The rise in Online Travel Agencies, or OTAs, may make for some formidable competition for travel agents these days but a new executive report conducted by IBM shows there is no substitute for the voice and face of human contact when it comes to travel.
The report, "Travel 2020: The Distribution Dilemma," identified the trends in booking travel on the Internet that now, more often than not, is done on a single platform capable of booking multiple travel modes. But the streamlining of these processes has generated a surprising backlash.
Noted in the report overview:
"The resulting increase in customer convenience was counterbalanced by a loss of customer intimacy and personalized merchandising opportunities. As a result, travelers, frequently presented with conflicting incentives, dissimilar methods of interaction and competing business models, were largely left to fend for themselves in a confusing, time-consuming and often undifferentiated travel distribution landscape.
"Customer service has been further diminished by the economics-driven focus of many travel executives to lower distribution costs. Automated interactions have replaced labor-intensive call centers for both suppliers and travel agencies. Unfortunately, the purchasing services provided through these channels were also excised, which, again, left travelers to manage their own cross-mode travel portfolios. Perhaps the correlation between travel distribution cost reductions and decreasing rates of customer satisfaction is not coincidental."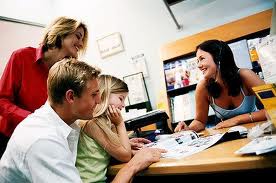 The researchers found that, while customers are quite price-driven in their quest to secure travel, they are also value-driven and that is something most OTAs fail to address. Similarly, traditional agents who rely solely on the limited information available through their GDS system may be able to get information on product price, availability and category of service but will not be giving their customers much more value than a book-it-yourself OTA.
The study emphasized that agents who deliver the personalized customer service that is compromised with OTAs can profit from the segment of dissatisfied OTA users as travel spending rebounds.
Of the more than 2,050 business and leisure travelers surveyed through this study, five "buying personas" were identified:
 The Happy Infrequents – those who happily travel less often than others because traveling extracts a toll
The Occasional Luxurists – those who enjoy short and frequent getaways and are often willing to spend for it
The Perpetual Searchers – those who are constantly searching for that travel deal and seek to cut costs on all trips
The Cautious Calculators – Those who make buying decisions carefully because travel is highly valued
The Carpe Deists – Those who are willing to seize an opportunity and travel with few preformed plans
When responding to the value statement that "getting value for the travel dollar is of prime importance," 62 percent of the Infrequents said yes, while 92 percent of the Luxurists agreed, 99 percent of the Perpetual Searchers concurred followed by similar percentages for the Calculators and the Carpe Deists.
When responding to the statement that "money spent on travel is money well spent," 56 percent of the Infrequents agreed, while 61 percent of the Luxurists, 13 percent of the Seekers, 82 percent of the Calculators, and only 9 percent of the Carpe Deists agreed.
Some 20 percent of travelers who use OTAs will take five hours to research and book a travel reservation online. A good 50 percent of those booking leisure travel and 40 percent of those booking business travel will easily spend more than two hours settling their travel plans online.
Henry Harteveldt, a travel industry consultant and partner in Atmosphere Research Group, which recently released findings from a survey of more than 5,000 leisure travelers around the globe, noted in a recent blog that  "four in five US online leisure travelers are 'bookers,' and they research and book about 70% of their travel online. From our survey, we know that the typical US leisure booker uses nine of 30 different online and offline resources to research a trip, including print ads, search engines, and metasearch sites — and when it comes to buying, travelers are more likely to use suppliers' sites, as a collective group, than OTAs.
"Online travel in the US is approaching the natural ceiling of adoption. Travel sites can't count on much organic growth — much like soda brands, they'll have to battle one another for market share. Websites will have to become more useful and helpful — those that don't won't achieve their targeted growth rates in users and transactions, and some may see traffic fall off. "
Both IBM and Atmosphere see significant challenges coming from mobile devices moving forward, possibly segmenting the market of travel bookers even more.
"We have near-universal adoption of mobile devices among travelers: 95% own a mobile phone, and 49% of mobile phone-owning travelers have a smartphone," notes Harteveldt. "One in five owns a tablet device. Social network adoption is similarly high (85% are on social networks, led by Facebook). The result: A nation of travelers constantly in touch with one another, and — like it or not — bearing an expectation that (travel firms) will respond to their queries immediately as well. Welcome to what Atmosphere calls the 'The Era Of Now.' This isn't a passing fad: If anything, The Era Of Now will only intensify as more travelers adopt smartphones and other mobile devices, and as more travelers turn to social networks — increasingly accessed via their mobile devices — as their primary search, communications, and engagement platforms."
For travel agents, however, social media presents an ever-equaling playing field in which to reach actual and potential travelers and convert them to the still available joys and conveniences of an offline world of human assistance.