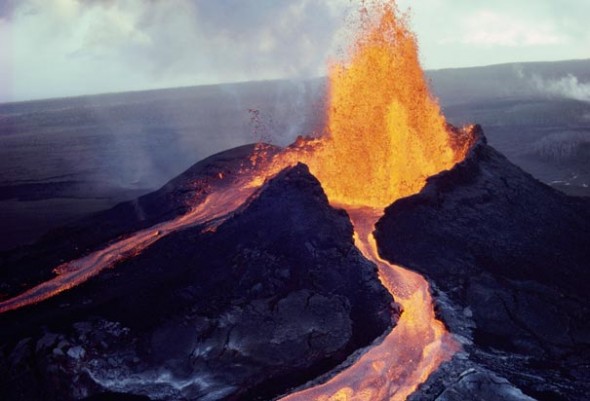 It's a great time to visit the Big Island of Hawaii right now if watching spectacular eruptions of lava flowing slowly from the cracks of Kilauea is on that bucket list of must dos. What makes this possible are air tours offered by Big Island Air that runs riveting sunset flights around the volcano and other important vantage points of the island for views of nature at its most primordial.
Kilauea, which has been continuously erupting since 1983, currently has two active areas. The first is the summit eruption within Halema'uma'u Crater, and the second lava flow is coming from the Pu'u'O'o vent in the volcano's remote east rift zone. The company's narrated "Twilight" and "Hilo Volcano" tours give passengers views of lava flows in remote areas that are not accessible to the public.
According to the U.S. National Park Service at Hawaii Volcanoes National Park, the lava flows in the second area are "in a remote, unstable area that is closed to the public."
A local state of emergency was declared in recent weeks as the volcano advanced to within a mile of a residential area known as the Ka'ohe Homesteads. Big Island Air's air tours make it possible for individuals to observe the power of these volcanic eruptions from a safe distance.
Nine-passenger Cessana Caravan jet-props are used and tours start at $139 per person.
Autumn Activities on the Big Island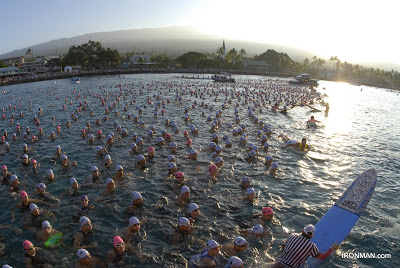 Fall activities on the Big Island include the Ironman World Championship on October 11 in Kailua-Kona. Triathletes from around the world swim through the waters surrounding Kailua Pier, bike through Kona roads to the Kohala Coast and back, and run a marathon course that ends at Alii Drive with thousands of cheering spectators at the finish line. www.ironman.com.
Coast Grille restaurant at Hapuna Beach Prince Hotel will be coal-hot and fired up for The Grill Next Door Competition with Food Network Star Nikki Martin, as well as Hapuna Beach Prince Hotel's Executive Chef Peter Abarcar, Jr. and Chef de Cuisine Vincent Logan on October 24. The friendly competition will use ingredients from the Coast Grille garden. Guests will be treated to Bacardi cocktails and their votes will determine the champion. www.hapunabeachprincehotel.com.
In January 2015, the annual Waimea Ocean Film Festival will bring nine days of award-winning films, breakfast talks, Q&A filmmaker sessions, artistic exhibits, and receptions to immerse attendees in a greater understanding of the ocean and Hawaii's culture. The festival will be held from Jan. 1-4 at Mauna Kea Beach Hotel and The Fairmont Orchid, Hawaii and from Jan. 5-9 at Four Seasons Resort Hualalai at Historic Kaupulehu. visit www.waimeaoceanfilm.org.
Related Stories: