The Purpose Driven Hawaii Vacation at the Halekulani 
Halekulani, Oahu's acclaimed independent luxury hotel, is running Living-Well Package to further expand on the hotel's Living-Well program with Spakulani.
Guests enjoy Living-Well Lectures led by an n-house Lifestyle Coach to give guests the tools to self-motivate, self-regulate and create lasting change.
The Living-Well Package includes:
Four-night stay with complimentary SUV transfers to and from the Honolulu International Airport and the pier for those who are joining a Hawaiian Islands cruise
Selection of healthy breakfast options at Orchids or House Without a Key
Health conscious snacks and sparkling mineral water delivered to the room every afternoon to replenish power and hydration throughout the day
One "Synergize Massage" per guest, which includes a 30-minute scalp and foot treatment along with a 60-minute rejuvenating massage
Two sessions with Lifestyle Coach, Kamala Skipper, including a 90-minute session with a 30-minute follow up meeting
Dates: through 2016
Rates: The four-night package rates begin at $1,200.
Contact:
(808) 923-2311
www.halekulani.com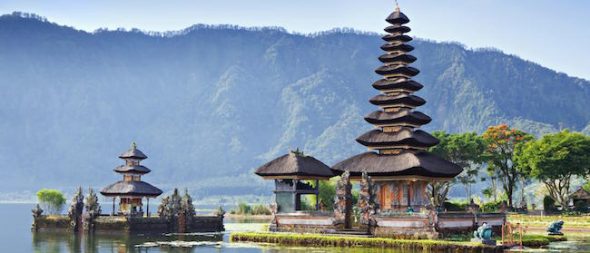 Bali Calling: Irresistibly-Priced Packages
When it's time to think warm, think Bali and think World Spree. A rock-bottom priced 11-day Exotic Bali package includes round-trip air on China Airlines, taxes, fuel surcharges, fabulous hotels, daily breakfast and many other meals, all ground transportation, sightseeing tours and a professional English-speaking guide.
Bali is a chance to experience a totally different culture, while also enjoying a sun-splashed beach vacation – and all for less than one might spend for a Hawaii or Caribbean vacation. The trip starts with five nights in Bali's cultural capital, the picturesque hill town of Ubud, in the stylish boutique resort Alaya Ubud.
Balinese Hinduism, the predominant religion here, shapes much of the island's life and culture.  There are thousands of temples and shrines and colorful religious ceremonies can be seen regularly. Guests will visit a temple fed by local springs and have the chance to take part in a traditional purification ceremony, and visit a Monkey Forest that's home to three holy monkey temples. Other excursions include a famous coffee plantation, the Mother Temple, lunch on the edge of a volcano caldera with a breathtaking view of Lake Batur, and a special day in a village where you will be warmly welcomed by the locals.
Then comes the totally relaxing part: four nights at the Melia Bali Resort in Nusa Dua, famous for its glorious white sandy beaches, warm shallow waters and lush foliage.
Rates: 11-days inclusive for $1,899, with air from New York or San Francisco ($200 more from Los Angeles). Two post-trip options are offered as well: a 4-day stopover in Singapore, with its exciting cuisine and great shopping ($599 per person) or a 3-day Stopover in Taiwan, known for its wonderful cuisine and a world-class museum ($220 per person).
Dates: Ongoing
Contact:
(866) 652-5656
www.worldspree.com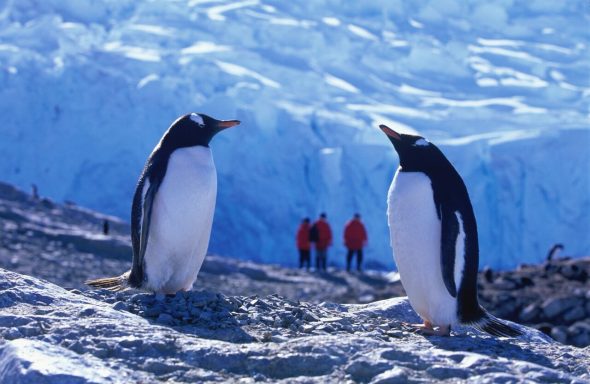 Five Explorations that Follow the Great Explorers
Within every traveler there is an explorer waiting to break out. Indeed, it is the enticement of the unknown and the chance to experience new cultures that sends us on our adventures in the first place.
There are not as many undiscovered places as there used to be, but following in the footsteps of some of the great explorers is a fantastic way to discover a new adventure. From the Silk Road to the seas of the Antarctica, here are five historical routes that you can follow today.
Shackleton's Footsteps – Sir Ernest Henry Shackleton was a polar explorer who led three British expeditions to the Antarctic, and one of the principal figures of the period known as the Heroic Age of Antarctic Exploration. With shipping restricted by impenetrable pack ice to just two brief months each austral summer, few people have ever visited the Ross Sea region of Antarctica. Join Adventure Life on a 30-day voyage, helmed by skillful sailors and knowledgeable guides, to experience nature on a scale so grand there are no words to describe it. http://www.adventure-life.com/new-zealand/cruises/2961/in-the-wake-of-scott-shackleton
Greenland Explorer – Hans Poulsen Egede was a Dano-Norwegian Lutheran missionary is credited with revitalizing Dano-Norwegian interest in Greenland after contact had been broken for hundreds of years. Join Big Chill Adventures on a trip designed to highlight all that Greenland has to offer, including calving glaciers, palatial icebergs, dogsledding, hut camping with Inuit people, wildlife viewing, a speed boat tour of the fjords surrounding Nuuk, kayaking amongst icebergs, mountain biking primitive trails, and helicoptering to a supra glacial lake. http://bigchilladventure.com/trips/greenland-june-2017/
Follow the Silk Road – Marco Polo is probably the most famous Westerner who traveled the Silk Road. Silk, spices, teas, precious metals and jewels, carefully lashed to pack camels, once made their way from one world to another along this route. Visit Kashgar, one of the most exotic cities in the world, skirt the infamous Taklamakan Desert on camelback, and admire the breathtaking views across 12,000-foot Torugart Pass on MIR Corporation's most comprehensive Silk Road offering. http://www.mircorp.com/trip/chinese-turkestan-central-asia/
Visit Amazon Tribes – Despite the fact that indigenous people had been living in the Amazon for at least 10,000 years; the Amazon River was "discovered" by a Spanish explorer and conquistador, Don Francisco de Orellana. Gondwana EcoTours offers a 10-day tour of Ecuador that visits the Achuar, a tribe of 6,000 indigenous people still living traditionally in small Amazon communities along the Ecuadorian and Peruvian border. http://gondwanaecotours.com/tour/amazon-rainforest-ecotour/
Hannibal Expedition – Hannibal led the military forces of Carthage that fought against Rome in the Second Punic War. Join Ride & Seek on a ride of historical proportions cycling in the footsteps of Hannibal from Barcelona to Rome. Biking some of Europe's most iconic and picturesque touring routes through Spain, France and Italy, this epic journey has it all. Traverse some of the iconic climbs of the Grand Tours, roll through the vineyards of the Languedoc, Provence, Piedmont and Tuscany, and sample the delights of the diverse gastronomy to be found along the route. http://www.rideandseek.com/epic/hannibal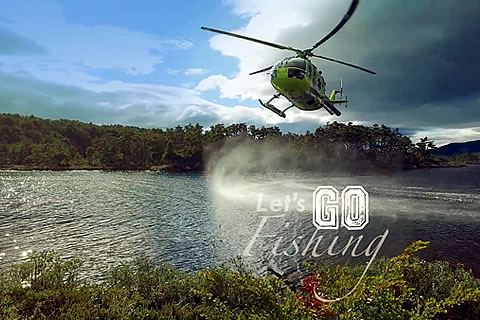 Trout Fishing in South America
Frontiers International Travel has an extreme luxury heli-fishing adventure that employs a helicopter for trout fishing in South America. Based at Lakutaia Lodge, anglers will fish the southernmost rivers of Chilean Patagonia in the UNESCO Cape Horn biosphere reserve on remote Navarino Island. Untouched trout waters abound with roads and paths of scarcity preserving the pristine nature of the region. The trip includes a night at the historic Hotel Jose Nogueira in Punta Arenas, round-trip lodge charter, and all fly-out fishing in one of the world's most unique locales.
Dates: This eight-day package is available January 15-April 15.
Rates: Starting at $7,600 per person. Custom group quotes are available, with only nine fly-out anglers allowed per week.
Contact:
800-245-1950
www.FrontiersTravel.com/lakutaia-lodge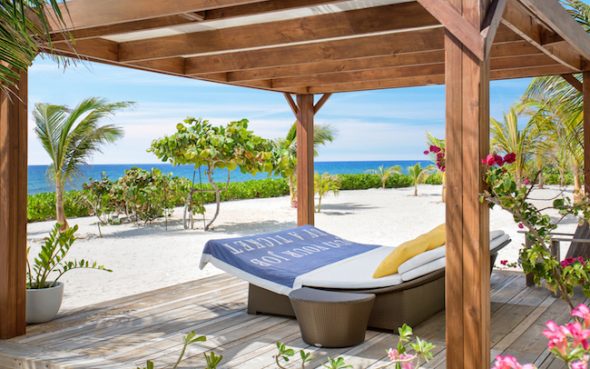 Farm-to-Table Holiday Feast of Fortune at Le Soleil d'Or
This holiday season, Le Soleil d'Or is offering travelers a taste of Caribbean holiday tradition while being immersed in nature's bounty. Le Soleil d'Or, located on the tiny island of Cayman Brac, is presenting a Farm-to-Table Holiday Feast package that includes accommodations in the new Farm Lodge that allows up to six guests to stay directly on the resort's 20-acre organic farm.
Guests will be immersed in the fruit, vegetables and plants that are used in the resort's cuisine, cocktails, spa treatments and more. As part of the experience, guests will tour the farm, and forage for ingredients to be used in their holiday dinner. Guests can also play an active role in preparing the meal with a chef-led cooking class to learn about the organic ingredients that will be used in the feast. The fresh-from-the-farm holiday meal combines traditional family recipes with Caribbean inspired dishes such as mango turkey, longbean casserole with crispy shallots and lemon maple pumpkin.
Guest explore the Caribbean with private boat charters for dive excursions, sunset cruises, or fishing trips on a 12-person boat; and kick off the New Year with a wellness focused retreat in Holistic Hideaways.
Dates: The seven-night stay is bookable through January 31, 2017.
Rates: Starting at $7.500 per person
Contact:
(877) 221-1884
lesoleildor.com